I'm guilty—are you? What good are all those digital photos stuck on your phone? That cute pic of your sleeping babe deserves more than just an Instagram share. That stellar torte should be donning your kitchen wall. And that rare shot of you (in a dress and lipstick, no less) AND your spouse out for date night should be framed. On the mantle! As proof that you do sometimes go out!
Whether they are pics of your family vacay, your latest lunch creation, a floral obsession, or your cat—here are five ideas for how to get your photos off your phone and into your everyday life. No crafting skills needed.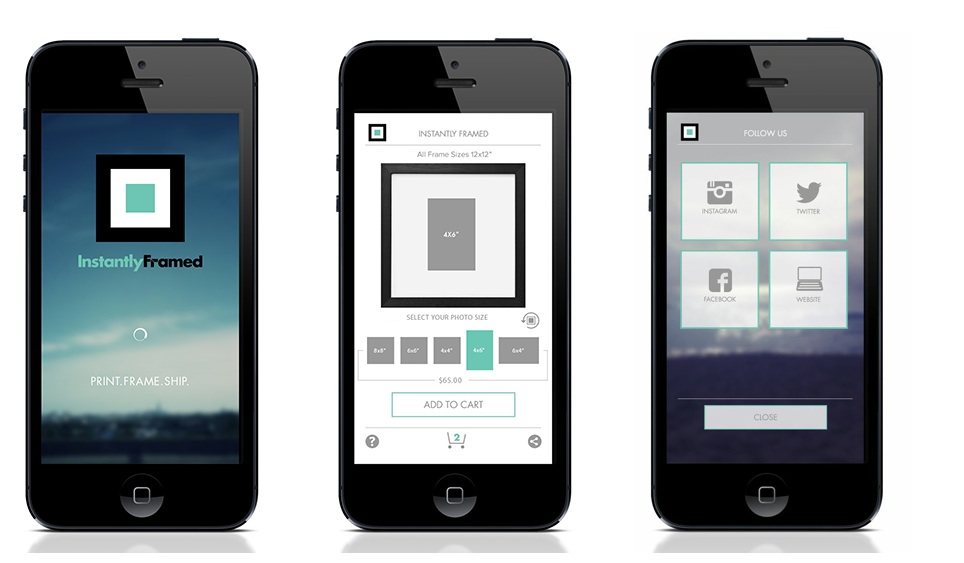 You know all those big plans you have of printing your favorite pictures. And then framing them. And then hanging them. Well, with Instantly Framed, you can cross two out of three off your list. Download the free app and then upload your favorite pics from Instagram, Facebook, or your camera roll. Choose from five picture sizes to fit inside a modern 12″x12″ black frame, and your framed prints will be shipped FOR FREE to your door within five days. A quick, quality solution that can be done in your PJs? Uh, yeah. We're sold.

I LOVE scrolling through my favorite Instagram photos and now I can—even without my phone. The HashtagCube lets you easily stream a single user or your favorite hashtag directly to a 3″x3″ screen. So you can wirelessly stream your own feed, your BFF's wedding pics, or your favorite hashtag: #dwts, #thompsonfamilyvacation, or #joshuatodd. A fun addition to your own home or a great gift to give to (and let's be honest, set up for) grandma and grandpa or that favorite aunt.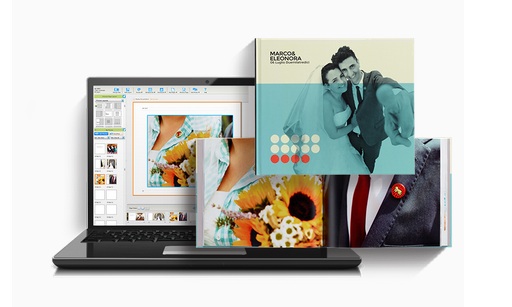 Motivated to turn those favorite pics into a book? I love the layout options, design features, and final product quality of the photo books by Blurb. Download Blurb's desktop bookmaking program BookSmart or the new BookWright to lay out the look and feel of each page, or use their online tool to quickly and easily import photos from Instagram, Facebook, or your computer with Autoflow to have a photo book finished in under an hour. Your favorite photos just found a new home on your coffee table.

You'll love this updated photo cube that gives a gorgeous glow to your favorite pics (and you won't even have to buy Mod-Podge!). Simply download the app, select five of your favorite photos (from your computer or Instagram), and press order. Your illuminated photo cube will arrive at your doorstep along with a USB charging cord to keep your pretty pics lighted. A cute idea for a personalized nightlight for a nursery or kid's room!

You know what would make that hot lunch schedule look better on your fridge? A cute photo of your kid. On a magnet. Direct from your Instagram account or camera roll. With Print Studio (formerly called Printstagram), you can upload your pics and put them on 1″ mini round magnets or 2″ square magnets. An affordable way to get some of your favorite pics front and center on your fridge.
More Photo Art Ideas: