Fall Door Decor Idea #1

Wrap your door!  Use paper streamers and create eyes from construction paper. This inspired idea and photo come from Honey and Fitz.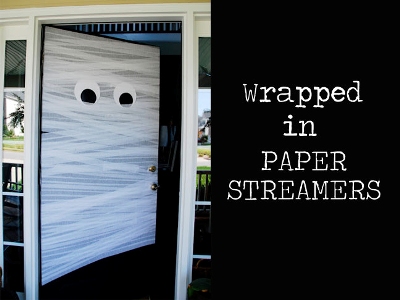 Fall Door Decor Idea #2

Make your space just a tad spookier by using glue dots to attach paper bats across your entry. This creative idea and photo comes from Country Living.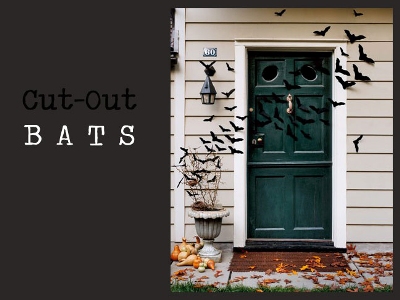 Fall Door Decor Idea #3

Get a great scarecrow look to your stoop by place cornstalks in urns or planters. Skewer gourds upside down onto straight tree branches, and draw skeleton faces on them with a black magic marker. Place them in urns and you've got a scary style.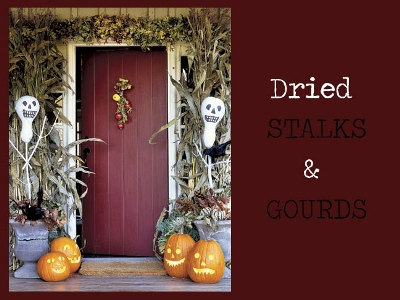 Fall Door Decor Idea #4

Get creative with paper plates. Cut out Jack-O-Lantern faces on black and orange plates and attach them to a string of Christmas lights. The originator of this idea and image is Best Top Design.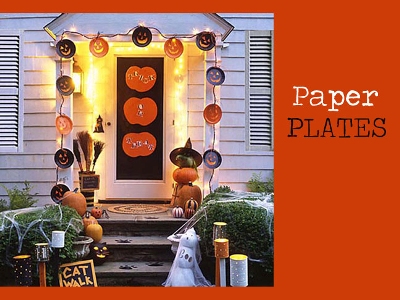 Fall Door Decor Idea #5

Get your inspiration from Mother Nature. Attached dried leaves to a grapevine garland and hang the garland around the door frame. This lovely idea and photo come from Pottery Barn.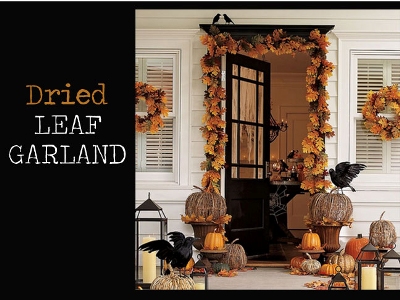 Want more home decor ideas?