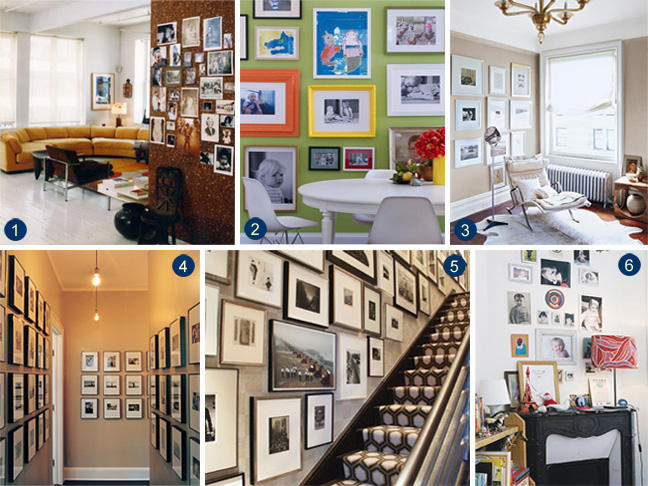 Family photo displays can make or break a space. Here are some great examples of how to display your loved ones the right way.
Cork wall from If the Lamp Shade Fits
Around the table from Mark Lund featured at Desire to Inspire
Corner gallery from Domino featured at Studio193
Hallway gallery from Martha Stewart
Staircase lineup from Eric Cohler Design
Over the mantel from Cookie magazine
No uncomfortable family photo displays here! We all want to share pictures of those we love in our home, so why not display them in a way that makes a statement, and not a bad one? When displaying your photos, keep these few things in mind:
Always make sure your photos are straight. There is nothing worse then photos hung crookedly on a wall, especially when they are clumped together gallery style.
Limit the number of display areas. One hallway filled with photos is usually enough. Bunches of photos all over the house looks cluttered and unplanned.
Mix up casual photos with those professional snapshots. Investing in a good camera is much better than investing in awkward school photos which are often better left in an album.
Don't be afraid to change them out. Just because you framed and hung it, does not mean it's permanent. Keep a mix of new and old photos without taking up more wall space.