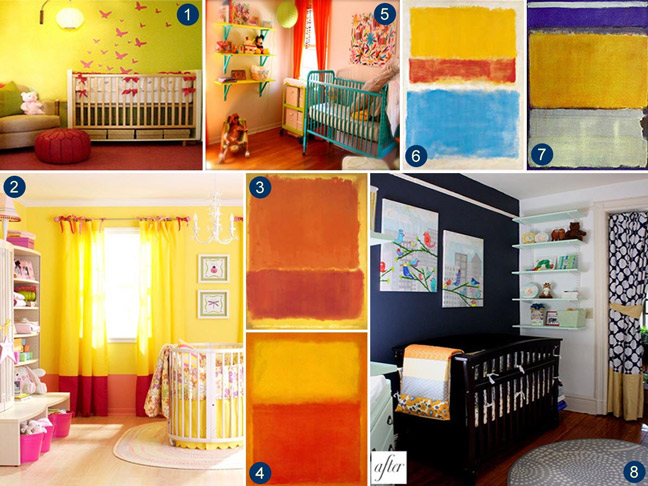 Be confident of your color choices when using great art as inspiration for your child's nursery.
1.    yellow and orange nursery
2.    yellow and pink nursery from Better Homes and Gardens
3.    Number 12 1951 by Mark Rothko
4.    Orange and Yellow by Mark Rothko
5.    blue and yellow nursery from Rate My Space
6.    Untitled by Mark Rothko
7.    10 1950 by Mark Rothko
8.    blue, yellow, and white nursery from Design Sponge
Every time I see a nursery put together with bold saturated colors, I start planning for the next baby! If the traditional nursery palette is not for you, then your favorite piece of art can serve as great inspiration. I love the work of Mark Rothko and as soon as I saw these vibrant nurseries, I thought of his paintings. Turn that process around, and you already have a great color foundation, giving you a little more courage to go bold.