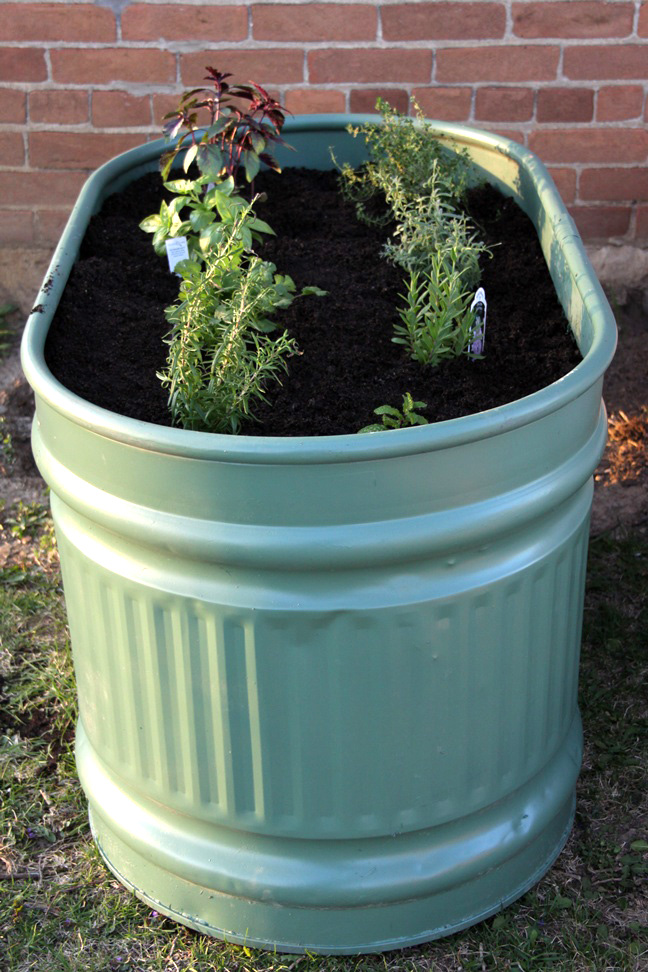 I love to cook with fresh herbs, especially when those fresh herbs come straight from my garden! Last year we added a deck to our backyard. The only problem is, the new deck is right over the top of where my kitchen herb garden used to be. This spring I knew I wanted to plant a new herb garden, but I wasn't sure where to put it. We had an old water trough up in our barn loft, and I decided it would make a wonderful raised bed DIY water trough herb garden! We dug it out, and I painted it up. Now it's the perfect addition to the end of our deck. I can step out the door onto the deck and pick fresh herbs all summer long!
Supplies:

old metal water trough: 1
spray paint: about 4 cans
large bags of garden compost/ potting soil mix: 6–8
large gravel
herb plants: 6–8
water
Instructions:

Step 1: Find an old metal water trough.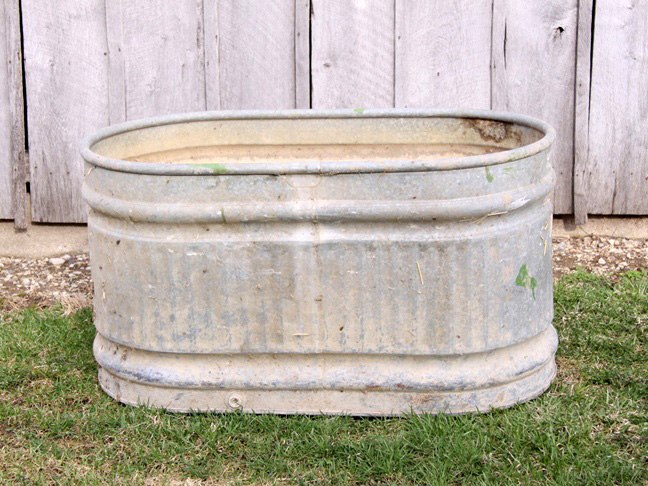 Step 2: If the trough is discolored or rusting you can paint it with your favorite color of spray paint.
Step 3: Flip the trough upside down and use a 1 inch drill bit to drill several holes in the base of the trough. Use safety glasses when drilling to make sure you are using all safety precautions recommended by the drill manufacturer.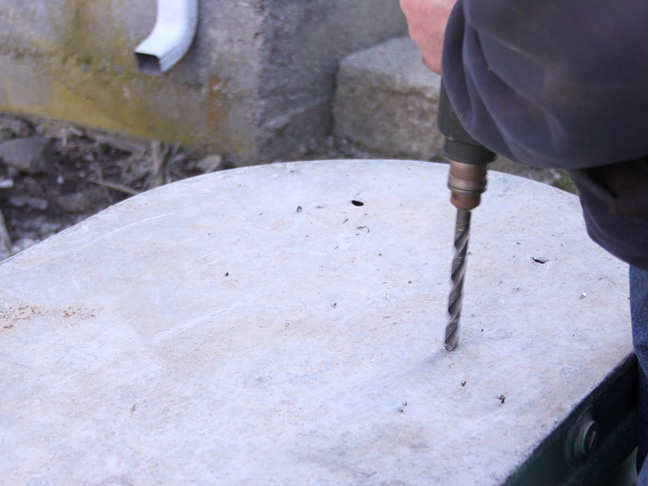 Step 4: Flip the trough right side up and place it in the location where you want to grow your herb garden.
Step 5: Add several inches of large stones or gravel in the bottom of the trough for better drainage.
Step 6: Fill the rest of the trough with layers of bags of compost and potting soil.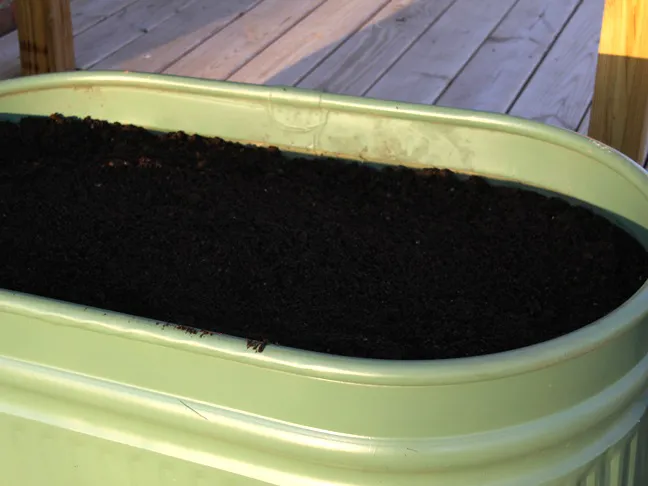 Step 7: Plant your favorite herbs about 12 inches apart. You can choose from herbs, like lavender, basil, thyme, oregano, mint, or any other herb you enjoy.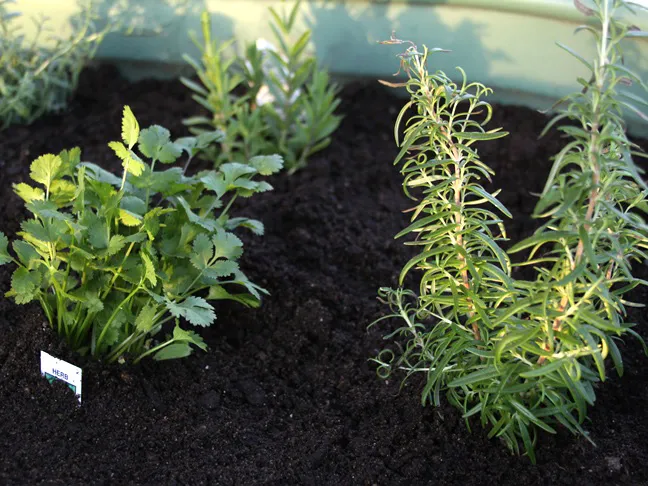 Step 8: Water your herb plants whenever the top couple inches feels dry to the touch.
Step 9: Enjoy fresh herbs right from your own backyard!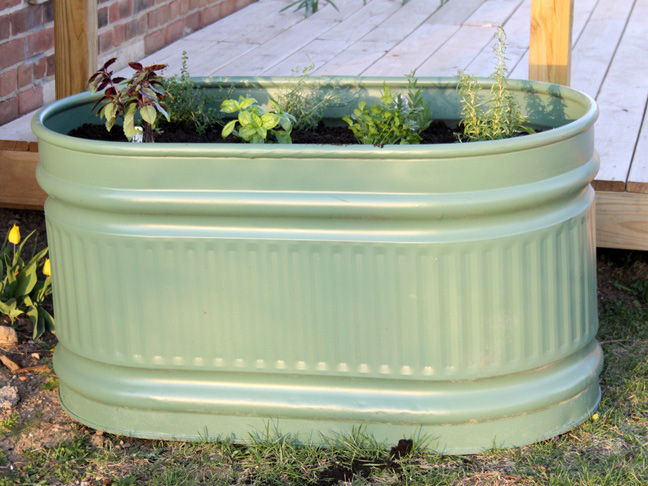 More DIY Gardening Ideas: