When I get anxious I beeline straight for a boxing class. I am pretty awful at it, but it doesn't matter. When anxiety or stress of any kind hits, hitting something is just what the doctor ordered. I've never done a smash room, but I assume that it has the same effect. Or you can take it to the next level and opt for something breakable – and edible. That's where Just Break It comes in.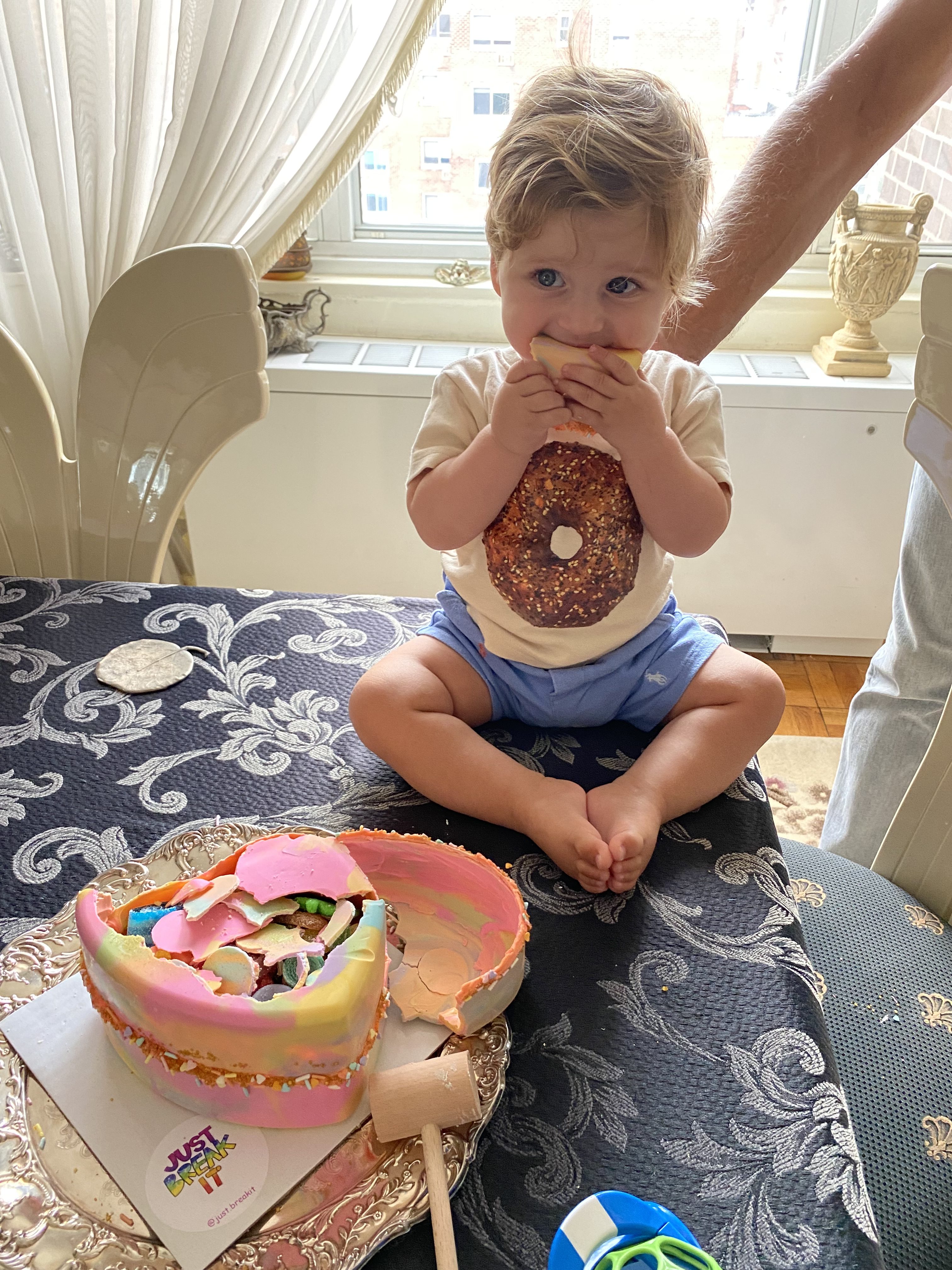 This family-run business specializes in breakable desserts and they're amazing. It's founded by mom entrepreneur Samantha Mayer who carefully crafts every piece herself.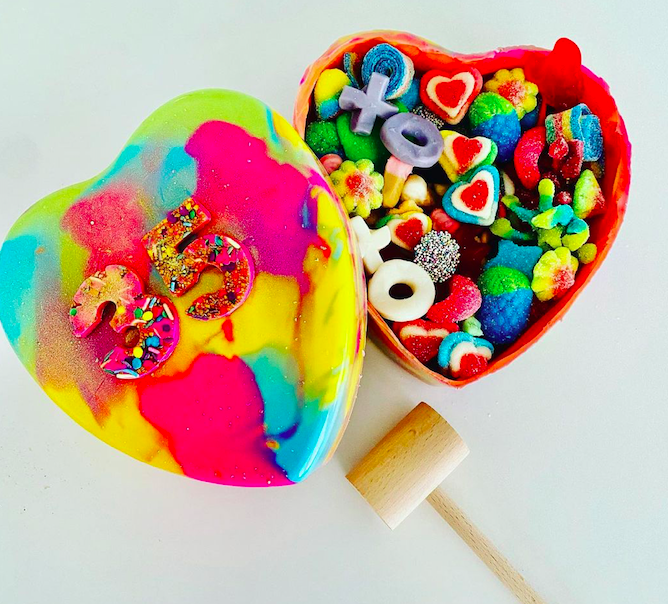 Whether you – or a loved one – are going through a tough breakup, you're having an awful time at work, the children are driving you up the wall or you're just looking to treat yourself or a loved one to something insanely unique and exhilarating (and delicious…), Just Break It has something to fit the bill.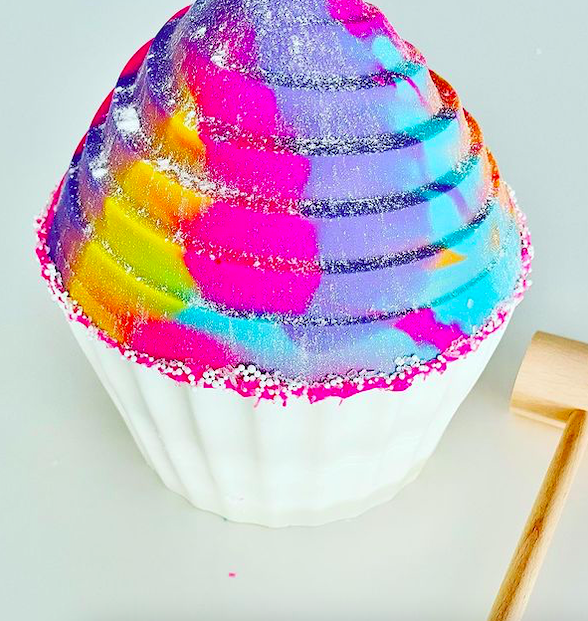 Not anxious? That's fine too. They make breakable sweets "just for fun" for everything from summer camp packages to kid or adult birthday parties.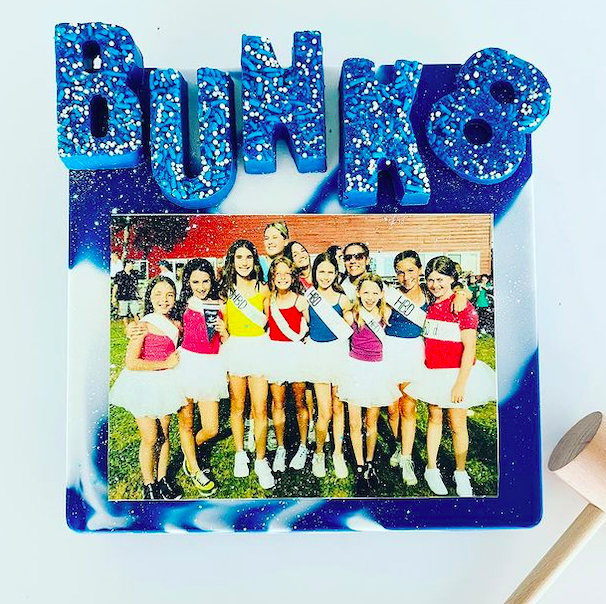 Life can get so stressful it's easy to forget to show love to ourselves and those we cherish most. Fun things like this can brighten anyone's day and truly leave a lasting memory. There's always a reason to break something…and eat something sweet! (Plenty of time for healthy options too…).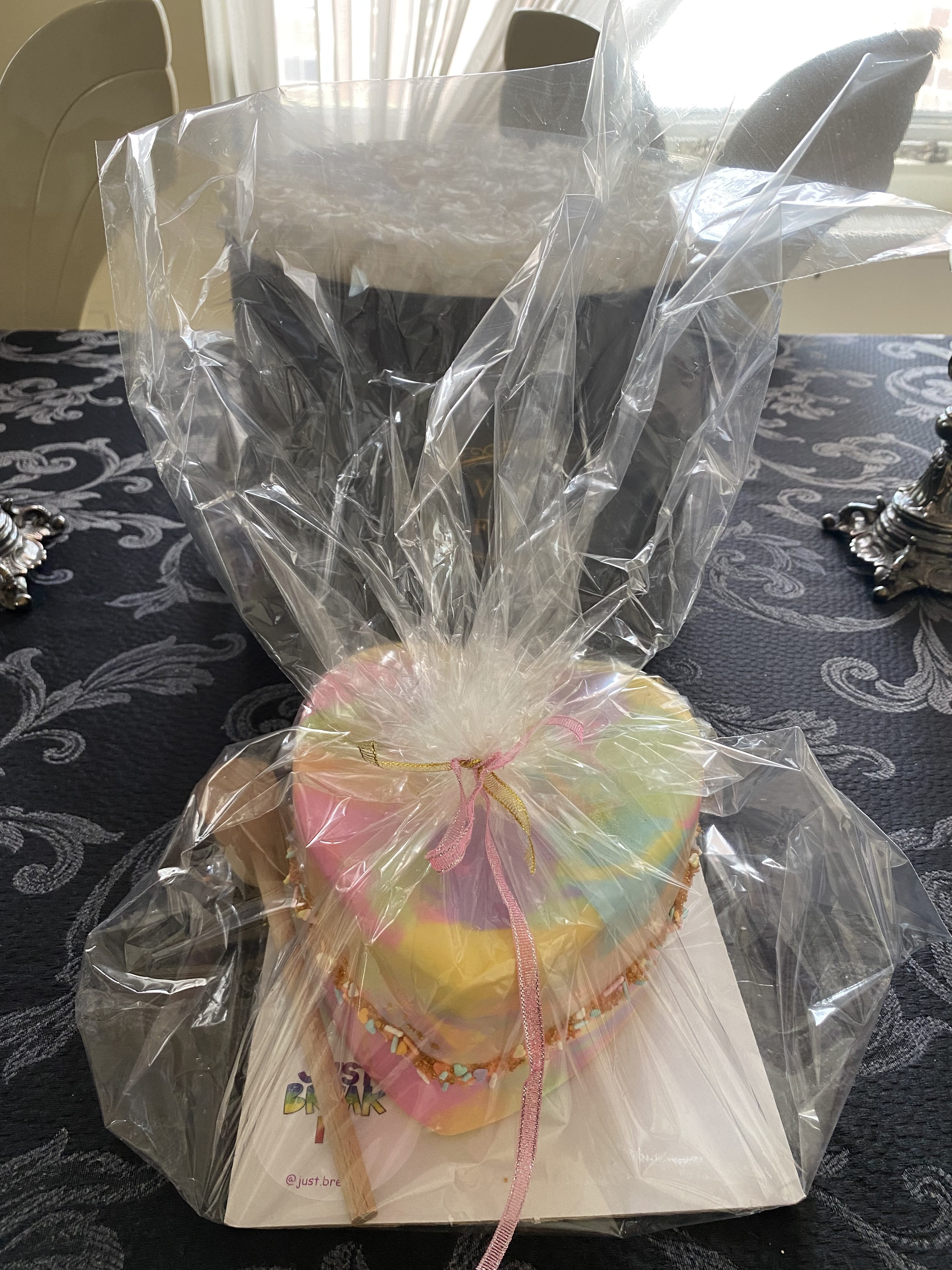 Above is how the heart comes packaged. Even my doorman had to tell me "wow" when he gave this to me. It's simply stunning. All you do is unwrap, grab the hammer and have at it! It's truly an age-less gift.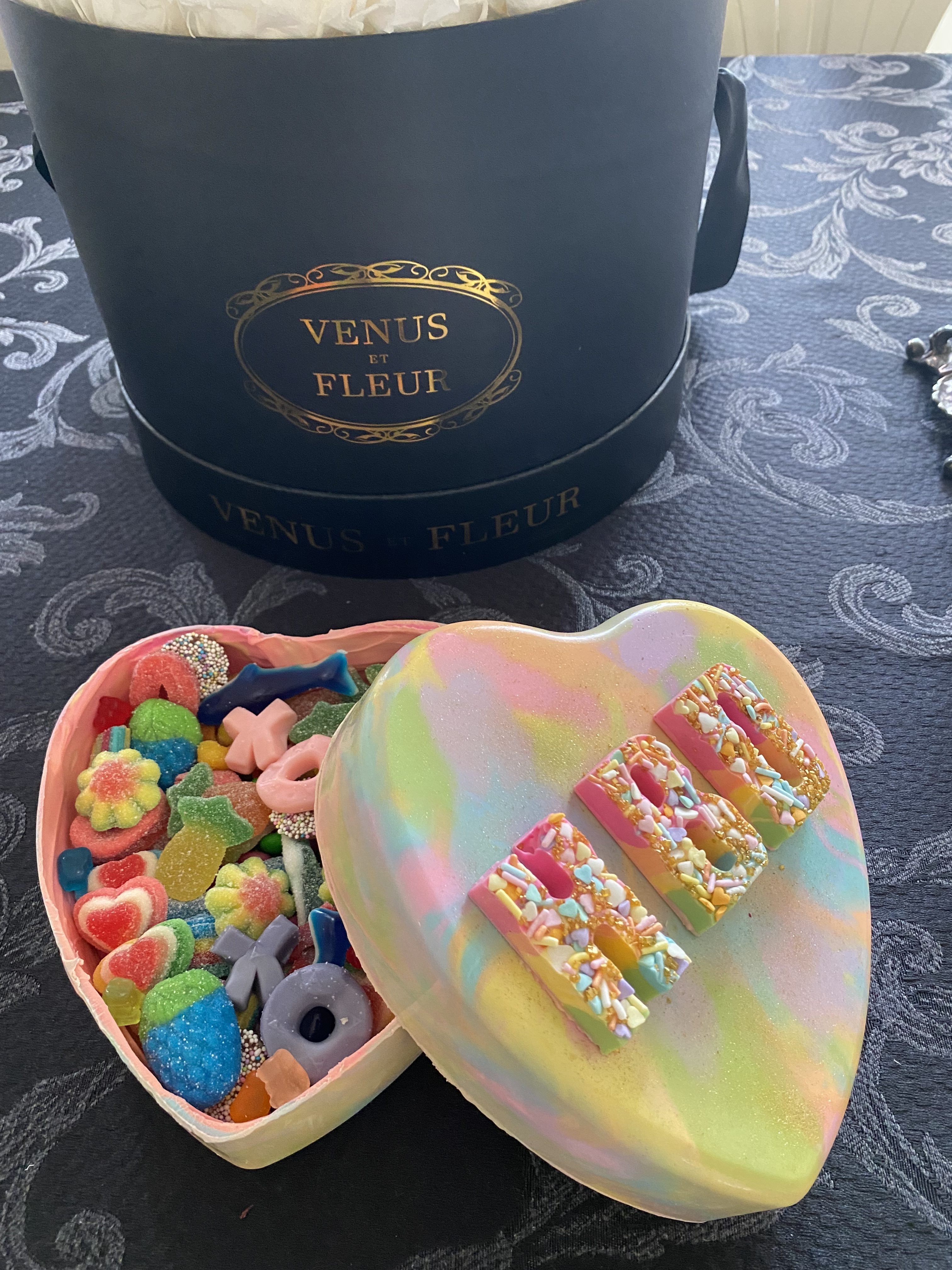 Above here you can see what the heart looks like "un-smashed." And yes, everything is edible and totally delicious (I ate an obscene amount of the white chocolate… trust me, this is not a "throw away" food item). Samantha can also make smaller versions for goodie bags/birthdays and change the shape to suit – i.e. small chocolate eggs with dinosaurs inside (needless to say I'm already getting ideas for my son's next birthday).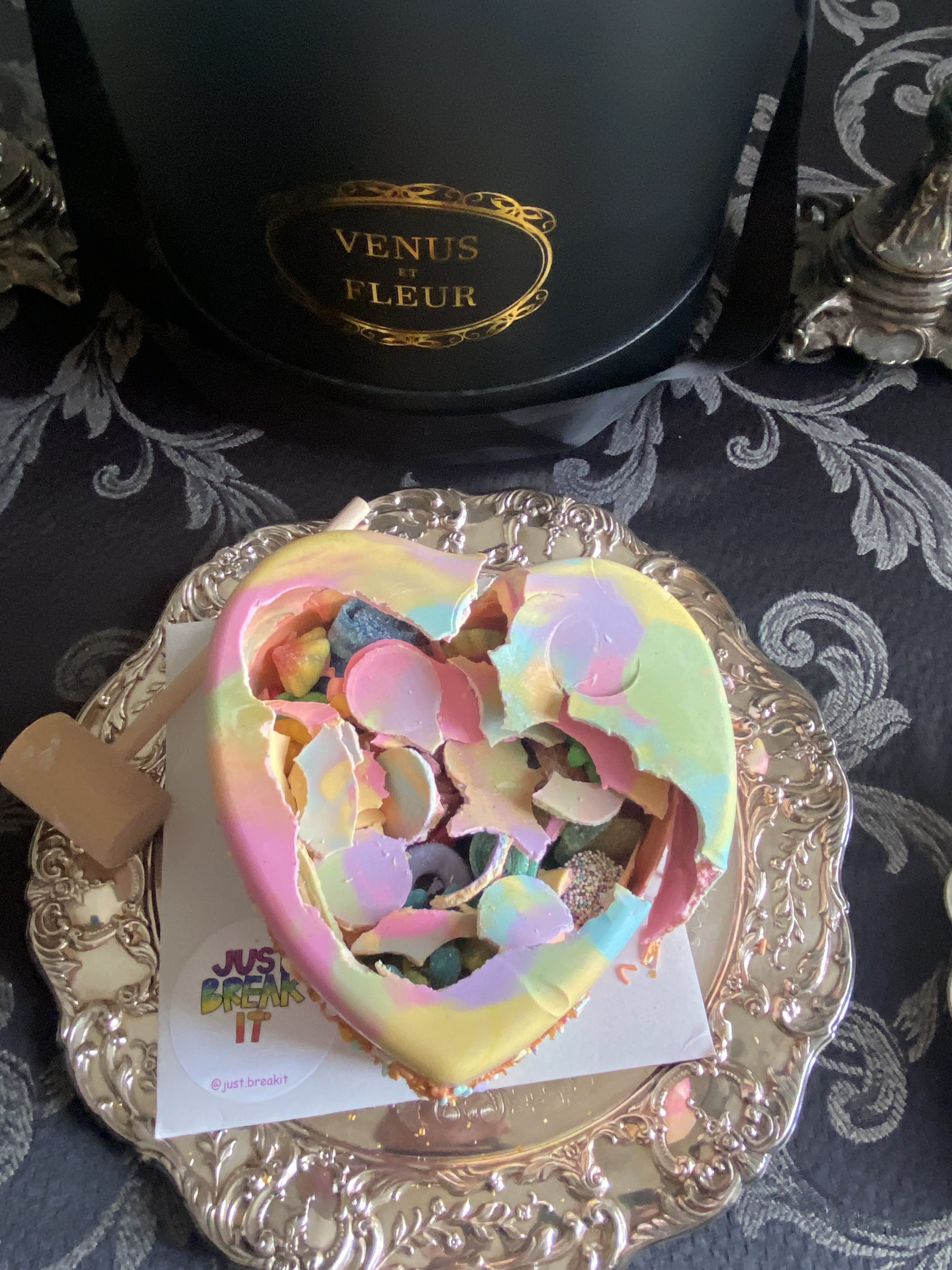 Finally, above is the smashed heart ready to be eaten!