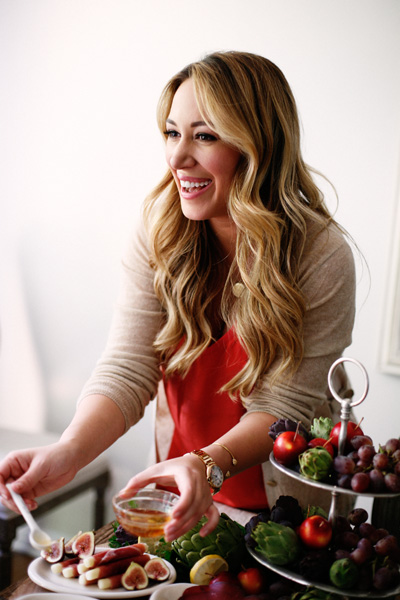 When I was growing up, my mom threw great dinner parties. She taught us the importance of entertaining in your home and creating something beautiful for your friends. As I've gotten older, that experience has become important to me, so I entertain as often as possible. Here's how I pull off a get-together with friends — without getting overwhelmed.
1. Consider your friends' preferences when planning your menu. I don't think you necessarily have to plan a whole menu around someone if they can't eat diary, for example, but you should have enough for them to eat.
2. Cook something that you've very comfortable making. Go with what you know. If you really want to try a new recipe, do a trial run a day or two before your party.
3. Prep your table the day before. Lay out the dishes you're going to use, get your tablescape in order, and make sure that your linens are steamed and ready to go.
4. Make a signature cocktail. I choose a cocktail that I can make in large batches (like margaritas), so that I don't have to play bartender all night.
5. Don't wait until the last minute to get dressed. Take your shower, get dressed, put your makeup on, and then put the finishing touches on the food. Nobody is going to care if you're still cooking, but everyone is going to be annoyed if you're in the back getting ready when they arrive.
Photo: Belathee