My son, Kai, loves to play sports. At 3-years-old, he was the star of his soccer team. Since then, he has played baseball, flag football, tennis, and gymnastics. He even has a black belt in Tae kwon do. And here's the thing: All of those sports require clothes and equipment that get really smelly. It's just gross!
The cost of participating in sports adds up, so you want to keep the equipment in good shape — especially if you have younger kids who may want to use it, too. Here's how to clean sports equipment, no matter how yucky it gets.
1. Cleats
Yep, cleats are going to get muddy and stinky — especially if there are puddles on the field. First, wipe off the excess mud and dirt and soak the cleats in hot water and dish soap for a few minutes. Then scrub them with a brush. Once done, squeeze out any excess water from the cleats' tongues and foot supports. Take an old towel and dry them off, especially on the inside. Finally, place them in a sunny spot in the yard or on your outside deck until they're completely dry.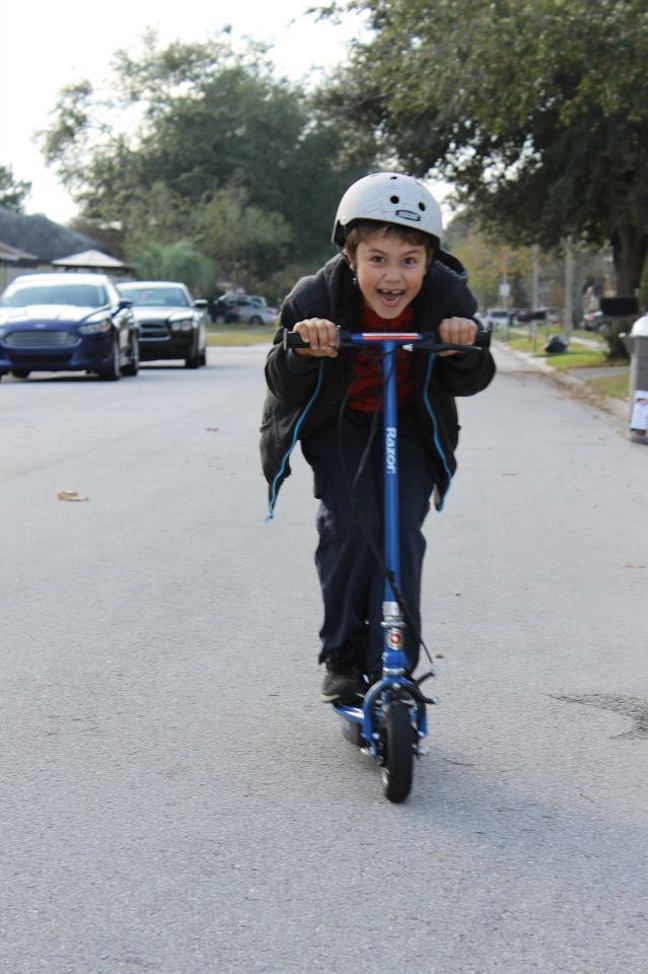 2. Helmets
Whether your kid plays football or baseball, takes Tae kwon do, or simply rides a bike, scooter, or skateboard around the neighborhood, helmets can get a funky smell. To remove the odors, create a paste using baking soda and water. Spread it on the inside of the helmet and let it sit overnight. The next day, wash it out it with soapy water and let it dry out in the sun.
To help prevent odors in the first place, spray a 50-50 solution of water and vinegar into the helmet after each use.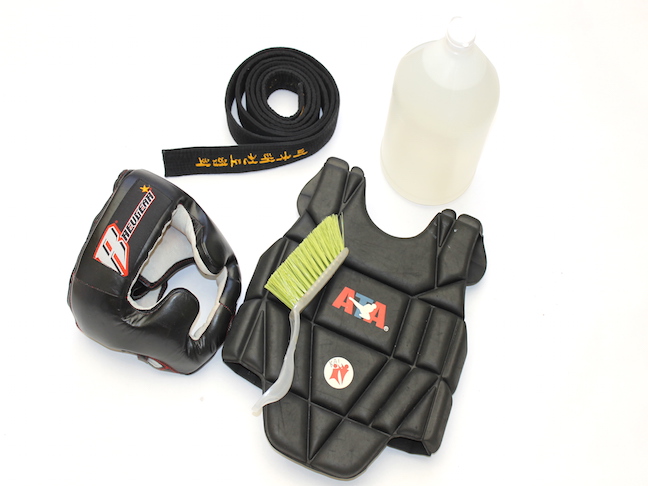 3. Pads
Football pads, hockey pads, and sparring pads stink! The smell can get nasty. Deodorize them by placing the pads in a bucket of hot water, laundry detergent, and a cup of vinegar. Scrub each piece with a brush. Squeeze out the extra water from the pads. Once done place them in the sun to dry out.
To avoid the smells, spritz a 50-50 water/vinegar solution onto the pads after each use.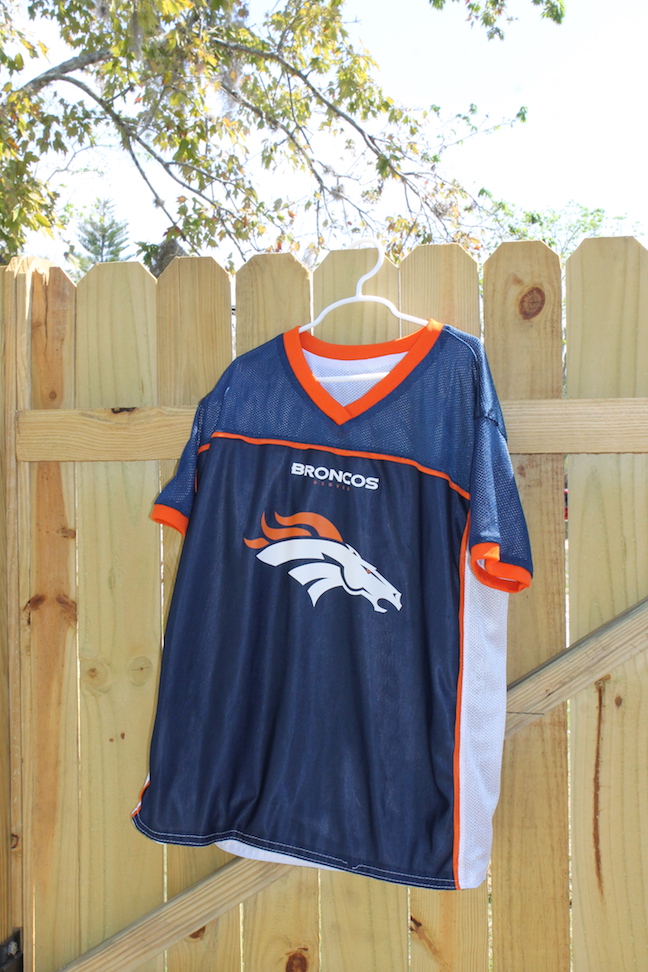 4. Jerseys
My son's jerseys are the smelliest. After every game, I pour a cup of vinegar into the wash cycle along with my regular detergent and hot water. After the cycle is over, I hang the jersey outside in the sun to dry. In a matter of hours, it's as good as new!
Photos: Kelly Ladd Sanchez