I've always been good at removing stains—that and parallel parking are things I would list as my best random skills. But I found a new challenge in stain removal when I dug out my older sons' baby clothes once I was expecting baby number three. My oldest son used to spit up terribly. A lot and everywhere. So even though I washed and thought I removed those stains before I put his clothes in storage, once I got them out I found that over time the stains had come back and yellowed, ruining most of the clothes I had put away for future babies.
But I refused to give up on the clothes without a fight. Through trial and error I found a concoction of things I already had in my home that I used to make a great DIY stain remover that really worked on those years-old dried and stored spit-up stains.
RELATED: Tips for Sorting, Storing & Donating Old Baby Clothes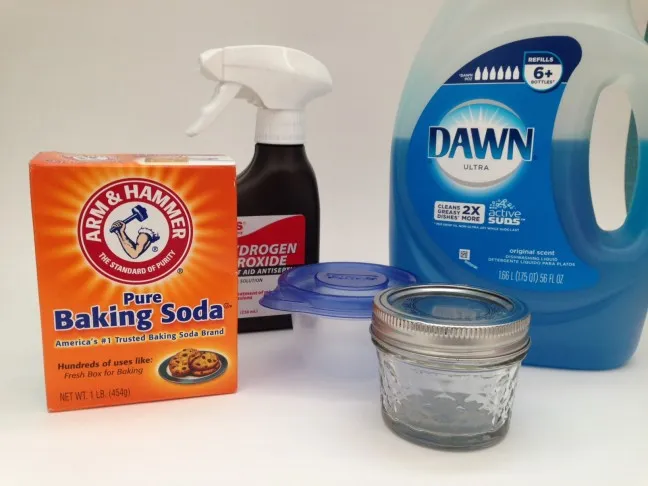 Supplies:
Instructions:
Step 1: Mix one part Dawn with two parts peroxide in your chosen container.
Step 2: Then add 1–2 tablespoons of baking soda, making a paste. Add more baking soda if too liquidy (yes, that's a word), or more peroxide if too thick.
How to apply:
Step 1: Pour a generous amount of liquid onto the stain. Using a toothbrush or garment brush, rub stain remover into the stain. Be sure to do the same to the underside of the garment, where the stain may have bled through. It is important to treat both sides of the stain.
Step 2: Let the item sit for at least an hour (more for really tough stains), and then wash according to the clothing label.
Step 3: Check the clothing item to be sure the stain is gone before you put it in the dryer. Dried on stains are harder to remove. Repeat the process until the stain is gone, then dry according to the label.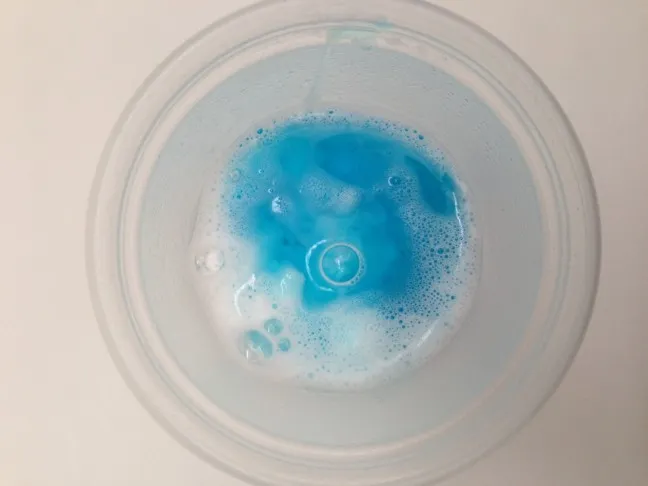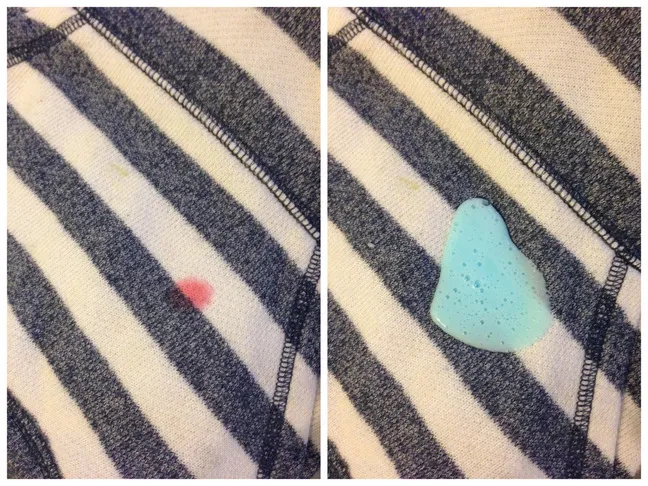 If you have any left, store in an airtight container in a cool dark place. I usually make small batches each time I need it since peroxide loses its effectiveness over time. And since this is such a cheap and readily available DIY, it is easy to make over and over again.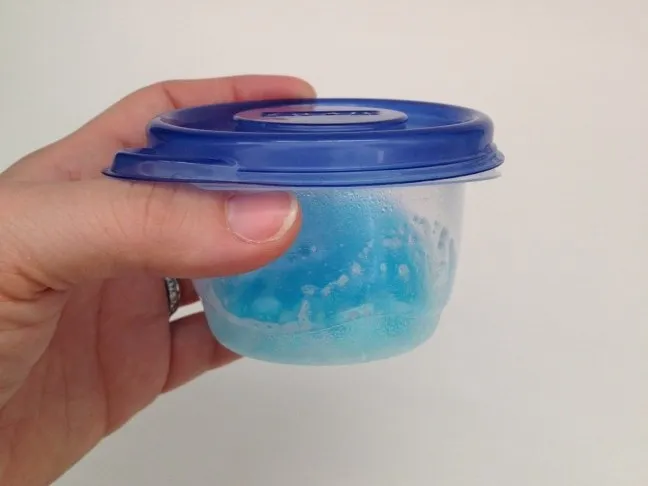 And in case you were wondering, this magic blue mixture saved all of those baby clothes, which my new baby currently wears. So this DIY stain remover really does work.
More Cleaning Tips: