If you're formula feeding your baby, you must get some PopYum Bottles They will make your life when on-the-go infinitely easier. They'll also come in handy for middle-of-the-night feedings and when traveling. Every time a friend sees me using one of the bottles, they end up ordering them and thanking me for introducing them to this "must-have." Literally even friends in Israel have ordered and had them shipped to Tel Aviv! So what makes these bottles so special?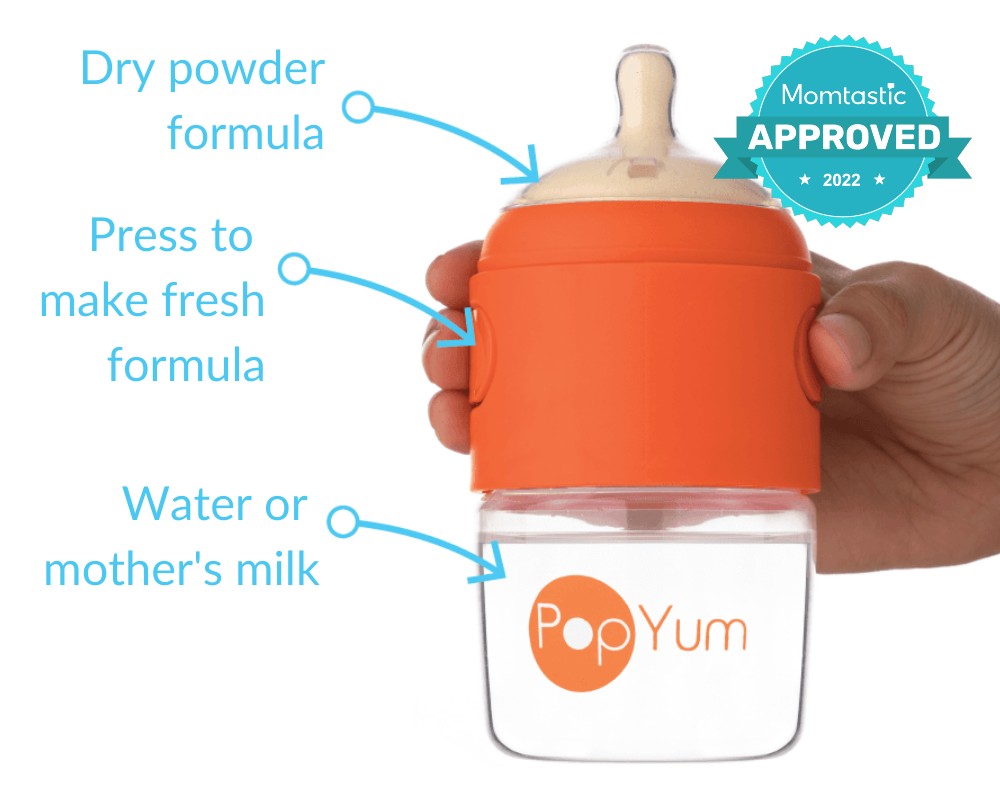 Basically, you can load the cap of the bottle with formula and the body of the bottle with water. Then, when you are ready to give your baby a bottle you press the sides of the cap and the formula dispenses into the body of the bottle – until you press, the two will be separated, meaning you can pre-make bottles and have them ready to go for when you need them… no more mixing on-the-go or lugging around multiple containers.
I've traveled internationally with these pre-filled (with formula and water), and it wasn't a problem with TSA. I literally never leave my home without at least one of these bottles handy and when I travel I count out how many bottles I need and bring exactly that amount – the last thing anyone wants to do on a long flight is mix a bottle in a cramped airplane!
It's also worth noting that many babies have a preference for one bottle brand over another. I know for my son he only liked and was able to efficiently drink out of Avent bottles, but for some reason PopYum seem to work for everyone – or at least the dozen or so people I know who use them.