If there is one worthwhile takeaway from the COVID-19 health pandemic it's that not all heroes wear capes and masks. The essential workers who are going to work every day are the real superheroes, including the healthcare workers who are working incredibly long hours every day and putting their own lives at risk on the front lines.
To honor those heroes, Mattel is launching a new line of toys in the likeness of front-line workers. This #ThankYouHeroes collection consists of 16 different action figures including doctors, nurses, EMTs, and delivery drivers, as well as a five-piece Little People set that will also include a grocery store worker.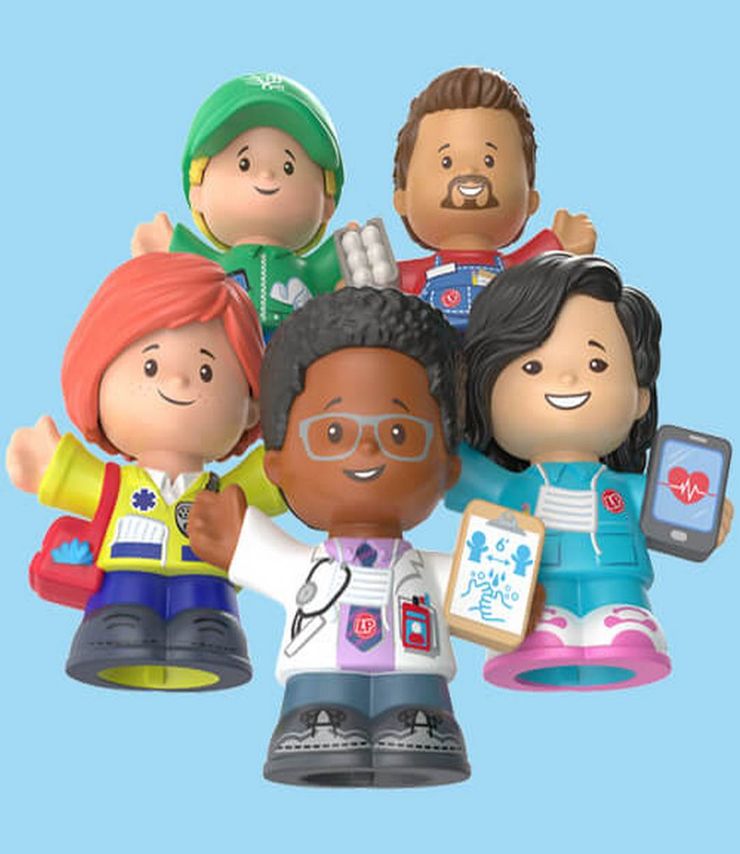 "#ThankYouHeroes is designed to immortalize and honor healthcare and everyday heroes, and to drive additional donations to support first responders," said Chuck Scothon, senior vice president of Fisher-Price and global head of Infant and Preschool, Mattel, in a press release about the new product line. "Whether these toys are given as a gift to recognize someone working on the front lines, or used as a tool to help children have conversations about how they are feeling, it is our hope that Fisher-Price toys, and play in general, can ultimately make these difficult times easier for both kids and adults."
https://www.instagram.com/p/B_kfUPiljuL/?utm_source=ig_web_copy_link
The collection's proceeds will benefit #FirstRespondersFirst, a campaign created to support first responder health-care workers and their families. Several other Mattel brands are set to follow Fisher-Price in the coming days.
"It will be wonderful to see this new Fisher-Price collection not only bring joy to children," says Arianna Huffington, founder and CEO of Thrive Global, one of the organizations behind the #FirstRespondersFirst initiative. "But give parents and caregivers a new way to honor health-care first responders and everyday heroes and their families."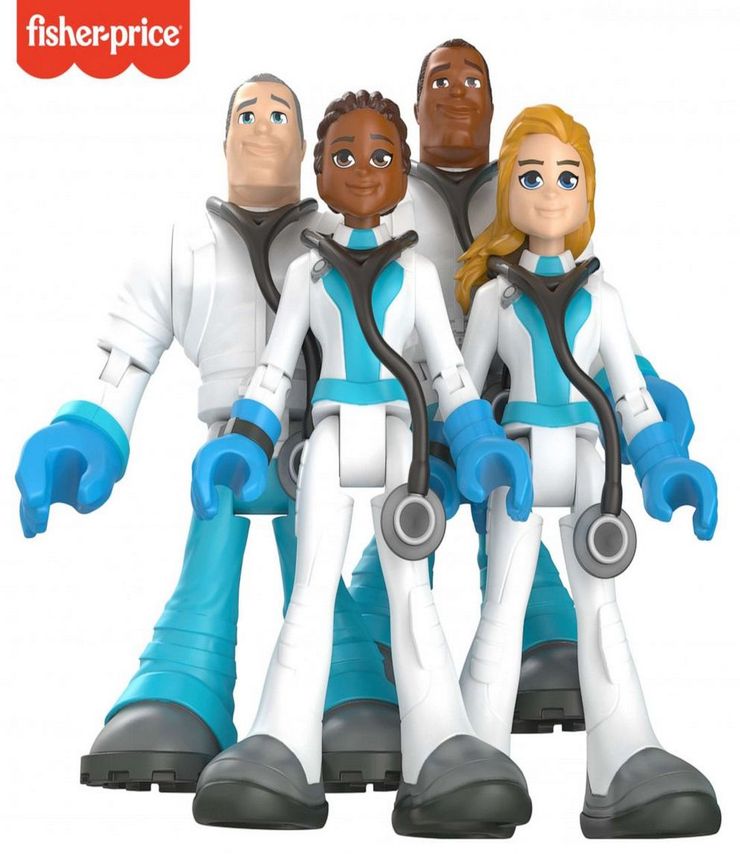 And If that wasn't enough, Mattel has pledged to produce 500,000 face shields for health-care workers in order to help curb the rampant supply shortages plaguing US hospitals. The toy manufacturing company also recently launched the Mattel Playroom, a free online resource for parents and caregivers with activities and content for kids.
The #ThankYouHeroes collection are available for pre-order now and will be available until May 31. Each figure, including the Little People set, will sell for $20, with $15 from each sale being donated to #FirstRespondersFirst.
More Inspiring Stories:
Help Prevent the Spread of the Coronavirus
Visit the Centers for Disease Control at CDC.gov or the World Health Organization at Who.int for the latest information on the coronavirus and learn what you can do to stop the spread.