The clean, modern look of these modular magnetic walls systems can be used both indoors and outdoors, plus they're also great for keeping your desk or work station organized.
I instantly fell in love with the clever design and cool versatility of this product made by Urbio. It's just perfect if you have a place in your home where you want to add some greenery or if you have been looking for a fun kid's activity to do with your kids.  And who wouldn't love receiving an item like this as a unique gift?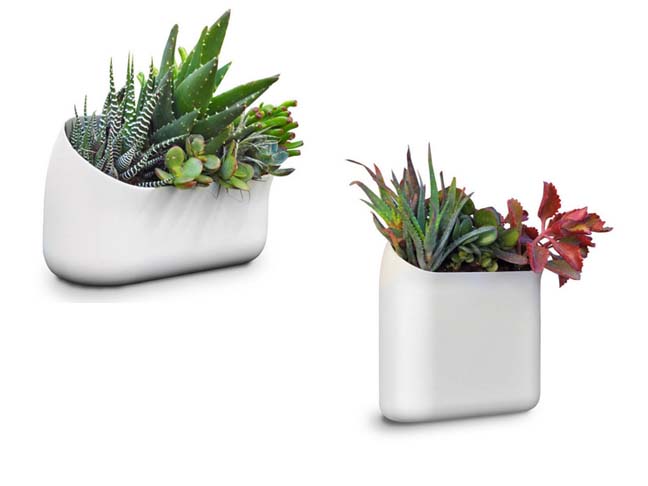 The system can be purchased as a complete set or you can choose individual pieces separately and design your own personal wall art.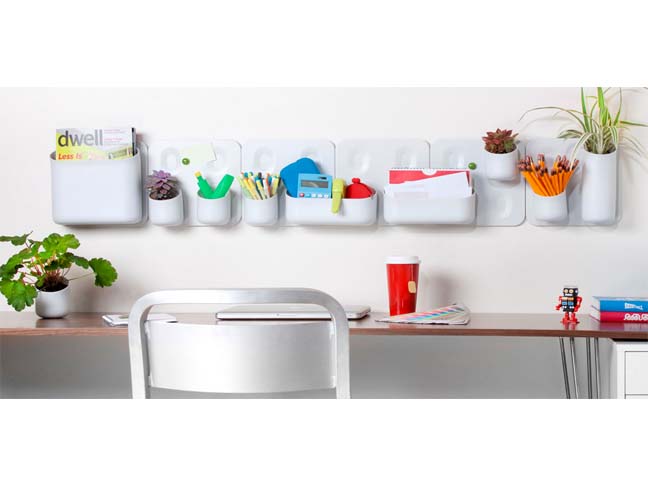 And here's just one example of how these products can also be used as a desk organization system! Pretty clever, huh?
Images from Urbio