Action, thrillers, and pregnancy hilarity rule the box office this weekend. 
New in Theaters 5/18/12
1. Battleship (PG-13)
Starring Rihanna, Liam Neeson and Alexander Skardsgard
An epic action/sci-fi/thriller based on the board game. A fleet of ships is forced to do battle with an armada of unknown origins in order to discover and thwart their destructive goals.
2. What to Expect When You're Expecting (PG-13)
Starring Cameron Diaz, Jennifer Lopez, Anna Kendrick, Chace Crawford and more
A movie based on the popular pregnancy book. A look at love through the eyes of five interconnected couples experiencing the thrills and surprises of having a baby, and ultimately coming to understand the universal truth that no matter what you plan for, life doesn't always deliver what's expected.
3. The Dictactor
Starring Sacha Baron Cohen, Anna Faris and Megan Fox
The heroic story of a dictator who risks his life to ensure that democracy would never come to the country he so lovingly oppressed.
New on DVD & BLU-RAY
1. The Grey (R)
Starring Liam Neeson, Dermott Mulroney, and Frank Grillo
An oil drilling team try to survive after their plane crashes and strands them in the wild, with a pack of wolves seeing their presence as a threat.
2. Chronicle (PG-13)
Starring Michael B. Jordan, Michael Kelly and Alex Russell
Three high school friends gain superpowers after making an incredible discovery. Soon, though, they find their lives spinning out of control and their bond tested as they embrace their darker sides.
3. One for the Money (PG-13)
Starring Katherine Heigl, Jason O'Mara, and Daniel Sunjata
Based on the popular series by Janet Evanovich. Unemployed and newly-divorced Stephanie Plum lands a job at her cousin's bail-bond business, where her first assignment puts her on the trail of a wanted local cop from her romantic past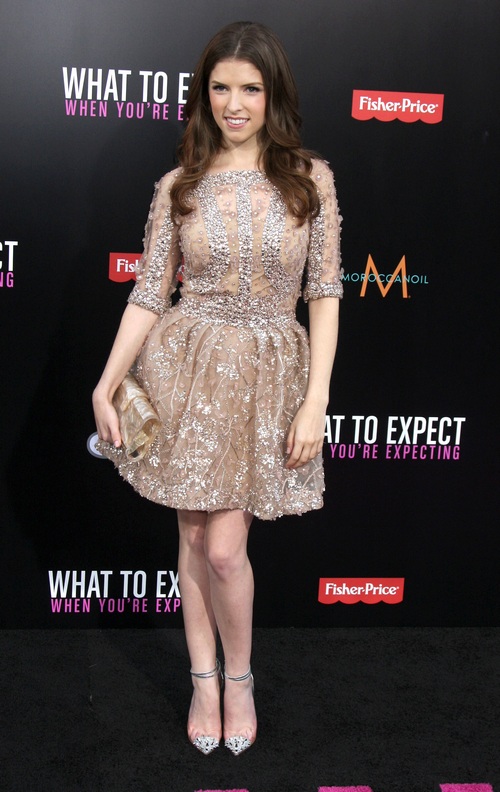 Photos by WENN