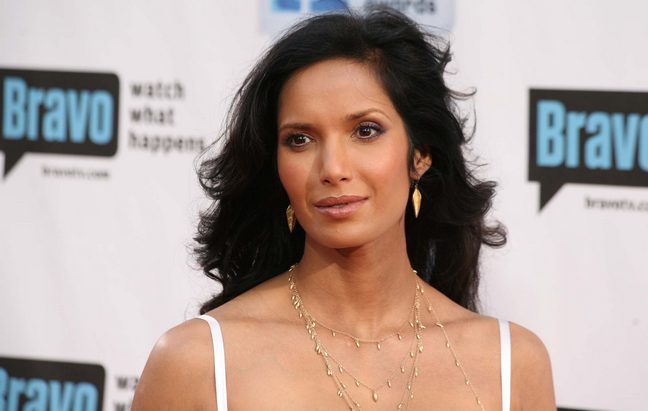 Padma Lakshmi and Adam Dell speak out on custody issues over their baby girl.
Adam filed court papers this week seeking more visitation rights to their daughter Krishna Thea, 11 months.  A source shared the reasoning behind Adam's filing: "Adam wanted to avoid going to court, but it was so frustrating trying to find a co-parenting agreement [that] he had to take this action."  He's seeking sole custody in the papers, but that's a "formality" as NYC doesn't grant joint custody arrangements. According the source, Adam is only allowed nine visits per month, lasting no more than three and a half hours each.
Padma was unhappy that Adam's attorney spoke to the media about the situation.  Her attorney released a statement yesterday: "Ms. Lakshmi believes that family matters should be kept private. She asks that those who join her in wanting the best for her daughter do the same. Twenty-four hours after the NY Post was told about Adam Dell's lawsuit, neither Padma Lakshmi nor her lawyers had received a copy of it; they only learned of it through a statement Mr. Dell provided to the press. Ms. Lakshmi's sole interest lies in preserving the privacy and welfare of her daughter and in working out and fair and amicable agreement out of the media's glare."
Adam's legal team retorted: "Adam is not seeking publicity. He's a private person. There was no desire for publicity and Adam regrets that there is some – but [he] can't help it given that he was forced to go to court to assert his rights as a father."
Hopefully these two will be able to work out their differences amicably for Krishna's sake.