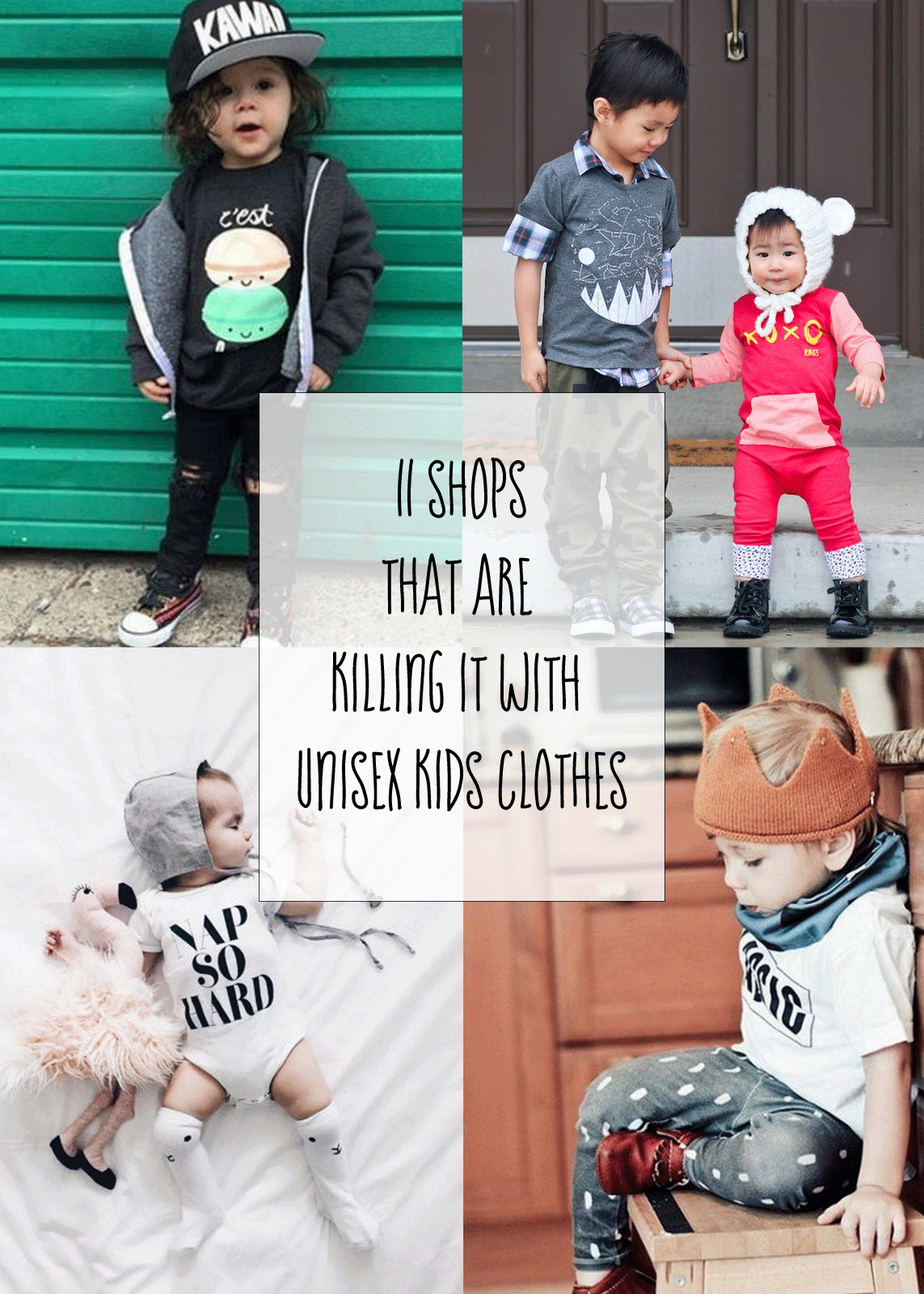 When I found out over four years ago that I was pregnant with my first, I immediately wanted to start shopping for his or her wardrobe. I obviously didn't find out his sex until the normal twenty week scan, but I did know that no matter the sex, my baby had to be stylish. My first foray into baby clothing was finding the most stylish sources for unisex clothes for babies—I searched high and low for gender-neutral clothing brands that sold rompers, tees, and leggings. I always knew we were going to try to have more than one child, and kept that in mind when buying baby clothes the first time around. I ignored remarks from my doesn't-know-much-about-kids-fashion-husband that "leggings were too girly" and put my son in them anyway. I knew better. It can't be helped that my son has a really pretty face! I wanted to make sure that if our second child was a girl, that my son's baby and toddler outfits could still get some play the second time around.
Fast forward to a few years later. Our second child was born, and she was a beautiful baby girl! Although I admittedly buy more clothes for her than for the rest of the family combined, she has actually has re-worn many of her brother's threads.
Whether you're holding off on finding out the sex of your baby until he or she is born, or you're like me and wanted to make sure that we had outfits that could be reworn, this round up of super-stylish shops all feature a ton of great unisex clothes for babies and kids.
RELATED: 9 Gender-Neutral Coats for Kids That Are All the Rage Right Now
The numbered tee is a classic. These are perfect for, well, every day, every year. How smart are they to draw you in to needing one every year of your child's life? They also make great birthday party tees as well.
Their unisex clothes designs are unique and creative, and will make your kid one of the coolest ones on the playground. These tops go great with printed leggings, leather leggings, tutu skirts…
Focusing on style that's comfy and a little bit hipster, this shop has got rompers, tees, and sweats to make even naptime look cool.
Need some adorable matching PJs for your whole clan? They've really got your sleepwear and basics covered with their array of unisex clothes for babies and kids.
Here's another shop that has beautiful graphic tees for kids, some of the prettiest fonts, and a feed full of stylish babies that will make you go "awwww."
Their shirts tend to be for the rough and edgy children in your lives. You know, the ones who like to throw tantrums…oh wait, that's all of them…
This brand was recently featured on Shark Tank—I won't spoil the outcome for you, but let's just say that more good things are sure to come. They are home to the original rompers that have a wide neck that can slide on and off easily.
They are a leader in selling stylish and comfy pants and leggings. Their unisex clothes designs are great for little boys or girls and are a perfect match for all the other graphic tee companies listed here.
If you want to add some more color to your child's wardrobe, Mama Case's unisex tees will do just that.
Their gender neutral, playful clothing will only make you wish you were a child again, one without worry or responsibility. Or maybe you just wish they would make clothes for adults already. 😉
Know of any unisex kids clothing brands that should be added to the list? Let us know in the comments!
Photos: Instagram
More Clothes for Kids:
Save
Save
Save
Save