I love baby wearing for a variety of reasons, but baby wearing when you have an older child is a lifesaver. I've tried a variety of carriers and wraps and will share reviews of others as well, but my favorite way to baby wear in the early months is with a wrap, and my favorite wrap is the Solly Baby Wrap. If you follow me on Instagram you'll see me wearing Calvin a lot in my Solly Baby Wrap (usually with no makeup like in almost every one of these pictures, yikes!).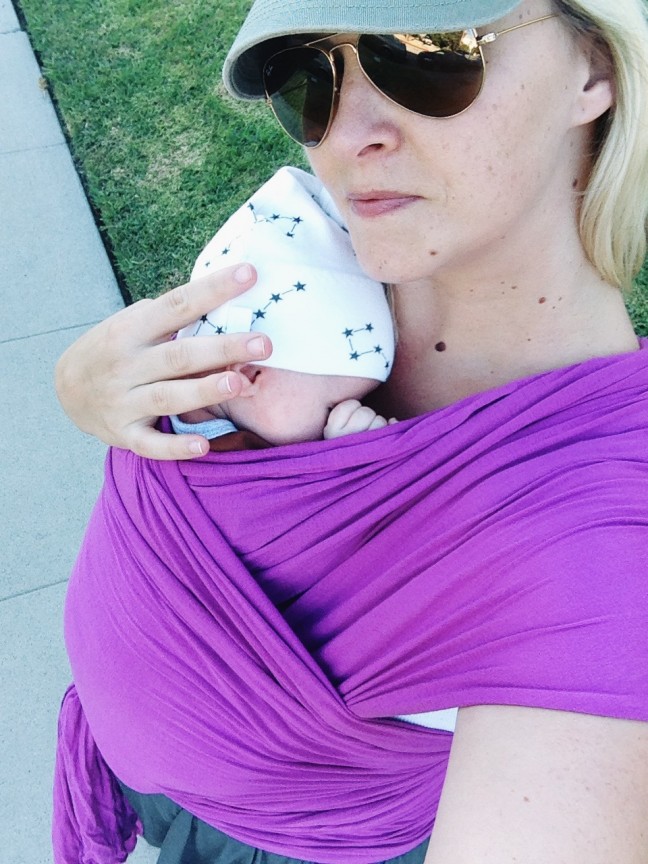 I've used my Solly wrap since Calvin was days old and still use it at almost three months. It keeps him cozy and snuggly, helps continue with newborn bonding, and lets me participate in activities with my older child. It is super helpful for outings so I can hold my other child's hand. And one of my favorite things about wrapping in the first two months is it keeps your baby close to you and away from dirty hands and other people's germs. People are much more likely to touch your baby when he or she is lower and more exposed in the car seat or stroller. But when baby is wrapped close to your body people seem happy with a peek and don't invade your personal space to touch them. It was my favorite way to pick my oldest up from preschool because every kid and some teachers would get right in Calvin's face when I had him in the stroller (even when it was covered up!).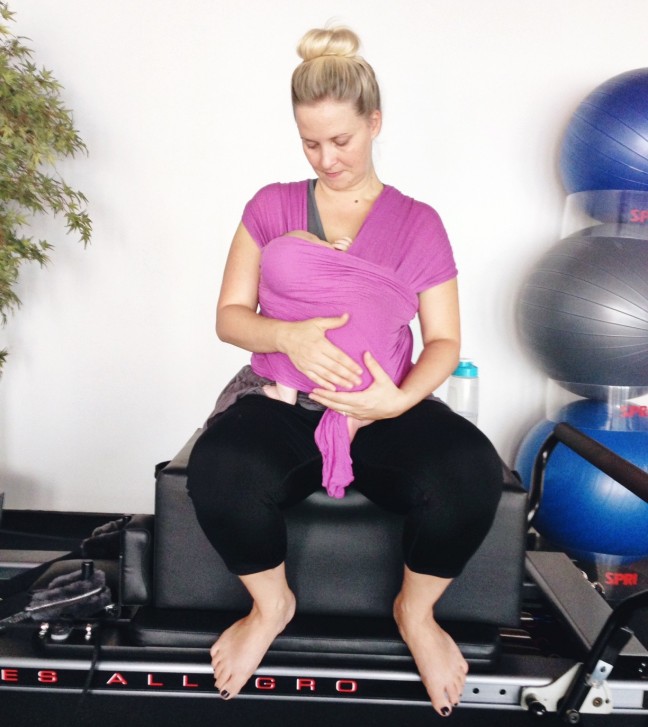 I've also gotten some workouts in while wearing Calvin. It's especially great for Pilates-style exercise because baby is wrapped tightly to you, which keeps him happy and adds some weight and resistance to your workout. And if you're in the Los Angeles area I can recommend a great, baby-friendly Pilates instructor!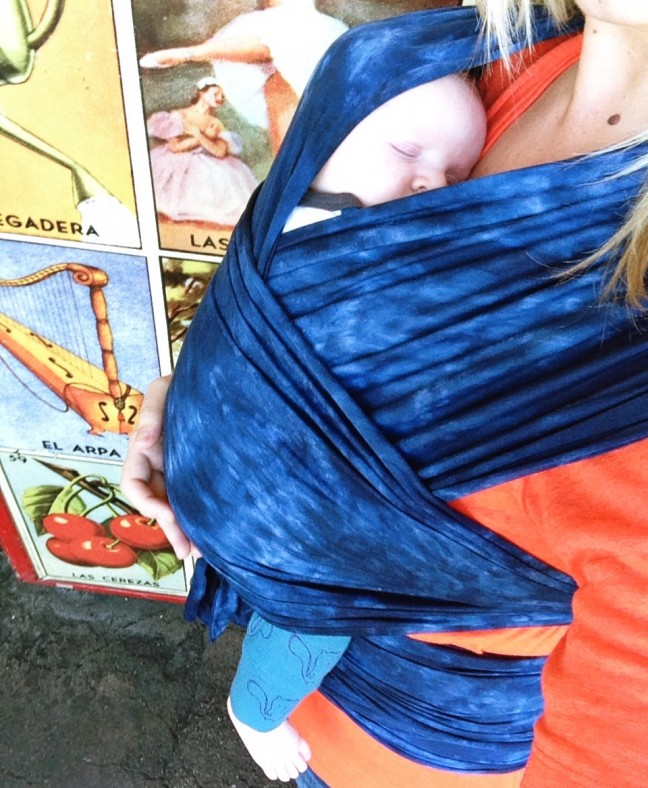 What I love about the Solly Baby Wrap is that it is flexible, soft, and lightweight. Unlike some other wraps this one is much more breathable and doesn't make baby or me hot just by wearing it. I used the Moby wrap with my first baby, and even in the dead of winter we would both be sweating and burning up after using it for just a little while because of the thicker material. The breathable cotton of the Solly wrap is so much better.
Another major pro to the Solly Baby Wrap over other wraps and companies is the customer service. Elle, the woman behind Solly Baby, shares video tutorials on her site for the different carries, how to nurse with the wrap (which I haven't yet mastered), travel tips, and more. It's such a great resource for moms, and I've added a bookmark to the home screen of my phone so I can get to them quick if I need them. She also answers every single question she gets, even in comments on her Instagram posts, which I think is crazy but amazing.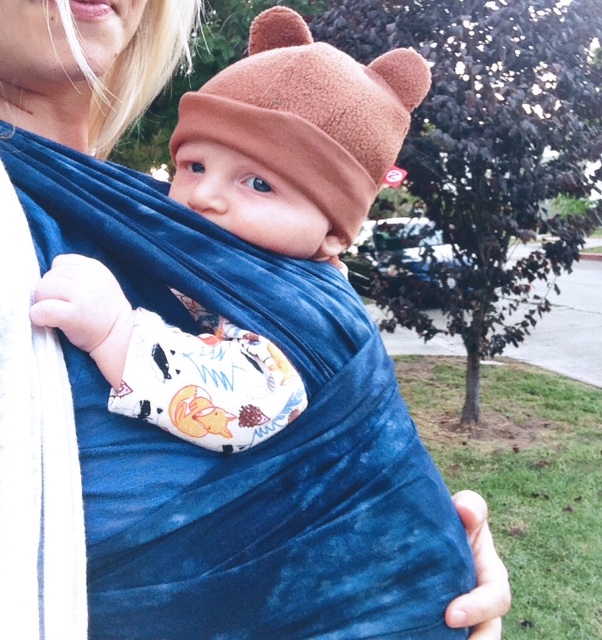 Some tips for using your Solly Baby Wrap (or any wrap really):
Practice using a video tutorial. That's why those video tutorials that Solly posts are great, because sometimes it is hard to get the wrapping right at first. She makes it so much easier with good explanations, a visual to watch, and safety tips. Before I ever left the house with Calvin in a wrap I practiced with him in front of a mirror.
Bookmark the tutorial to the home screen of your phone for quick reference.
Don't give up. Some babies fight the wrap or other carriers at first. Keep trying and eventually they fall in love with it. (Most babies do, anyway.) 
Wrap it on at home if you know you will be taking baby out of the car seat or stroller as soon as you get somewhere. That way you don't have the pressure of wrapping it on quickly once you get where you're going.
To avoid getting the long ends dirty on the ground, especially if you are outside or in a public place, pre-wrap at home or wrap over a chair or table so the ends don't rest on the ground.
Don't wrap right before feeding time unless you can nurse while wearing the baby. My guy gets very fussy if I wrap him within 30 minutes or so of a feeding, because he can smell me and just wants to nurse. I find that it works better if you can nurse or feed before you wrap so they relax and usually fall asleep.
I hope this helps you with your baby wrapping!
More Baby Wearing Tips: