Folk Clothing is a British brand of clothing specializing in clean, understated casual wear.  Here is a collection of my 10 favorite items, sure to include something for the both of you.
Folk Clothing online is a gold mine for simple stylish apparel and accessories for any mood you may find yourself in.  Folk centers on menswear and shoes for both men and women, but sells women's apparel from a selection of hand-picked designers through their online shop.  Centered in London, the Folk brand sources clothing and accessories from various locations around the world that they have deemed experts in leather craft, shoe craft, and knit textiles.  Inspired by shapes, colors, and textiles, many of their wares feature innovative and sometimes playful details which set them apart from ordinary retailers.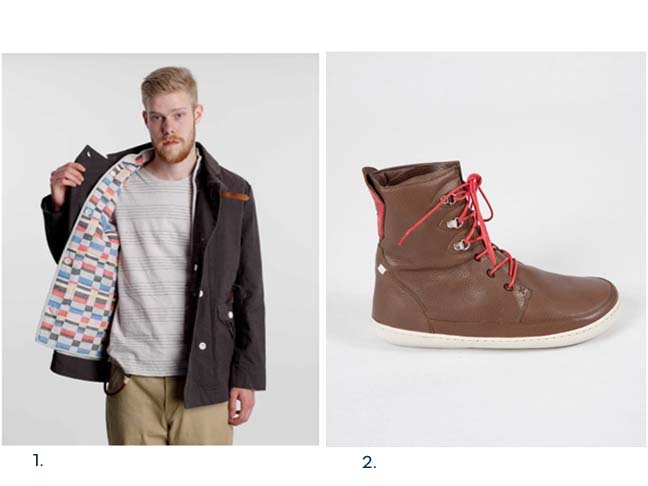 1. Folk Canvas Overcoat in Charcoal
100% Cotton washed canvas jacket includes pleated pockets, suede backing buttons, and a leather buckle.  Love the interior liner!
Stylish leather boot with red accents, fur lined in the foot and up the ankle for a warm and soft ride.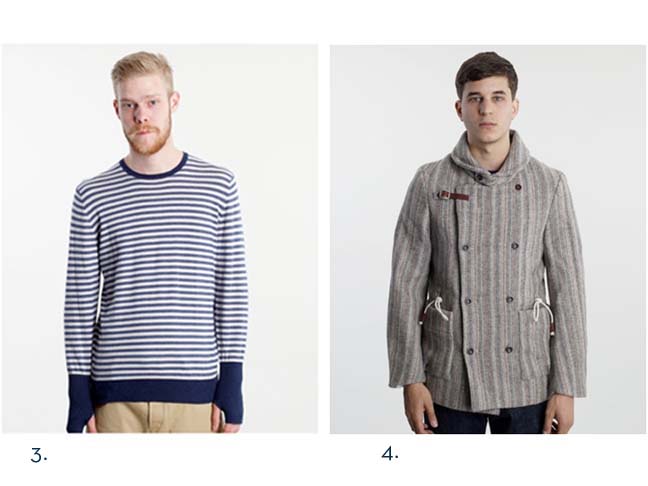 Just-right fitted long sleeve knit shirt with long thumb hole cuffs that can be folded back.  Made from 100% Pima cotton, it's stronger, more durable, and has a softer feel than ordinary cotton. 
4. Folk Wool Overcoat in Grey Melange
Made from 100% Italian wool in a subtle multi-colored stripe with a great wrapped collar.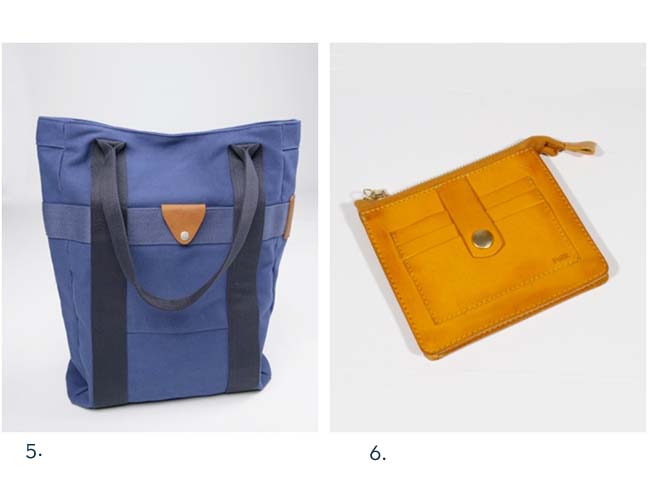 Canvas shopper bag with leather detail and a D-ring to attach keys.  Top is closed with a magnetic snap, which makes access easy but still secure.  Ample pockets for easy organizing, it's easy to take out on the town while remaining stylish and masculine.
Hand stitched zip wallet in a vegetable tanned giallo leather, wears beautifully with natural skin oils.  A handsome stylish addition to any man's accessories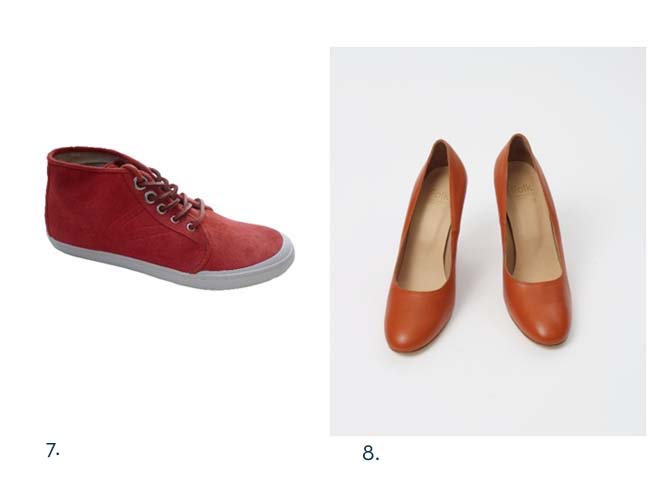 7. Krona Mid Suede Boot in Baked Apple
Classic style desert boot made in a soft, lightweight suede and detailed with a mesh panel on the heel.  Great for casual wear or can be dressed up for a night out on the town.
This classic court shoe is a must-have for any wardrobe; a perfectly simple staple to go with jeans or a dress.  Handmade of vegetable dyed leather in Portugal.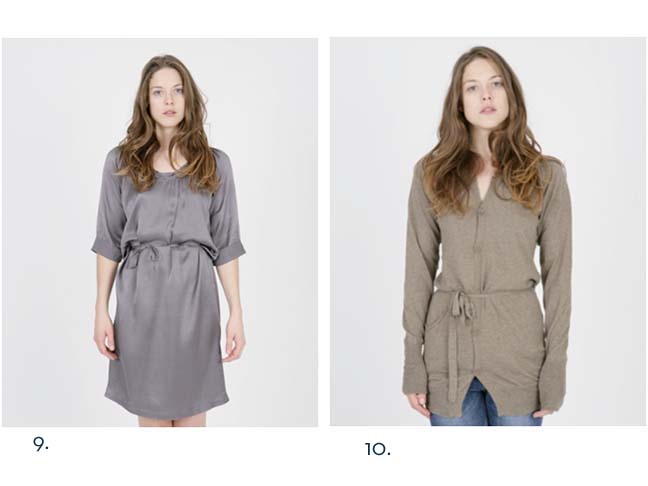 9. Hope Dress in Antra from Humonoid Clothing
Made from 100% silk, this mid length sleeve dress will add a soft feminine touch to any day.  Dress it up or down, the accessory companion options are endless!
10. Wade Cardigan from Humonoid Clothing
Long cardigan with a grandfather style collar and single hip pocket, made from 100% recycled cotton.  Light enough for the summer, can also be used as a great layer in the winter. 
To view more from Folk Clothing and their affiliates, visit Folk Clothing.