If there's one nutrient your skin absolutely requires, it's vitamin C. And while your morning glass of OJ may be delicious, it's not going to do much for your complexion. After I added vitamin c to my skincare routine I noticed brighter skin within the month. The best sources of vitamin C slow the skin's aging process and brighten even the dullest visages. Here are the best vitamin C beauty products on the market to try:
Perricone MD Vitamin C Ester Eye Serum, $55
Shut-eye being the rarity it is, you'll do anything you can to fake the appearance of a lengthy slumber. Turns out it's as easy as using this nourishing treatment. Simply dab it to the delicate skin around the eyes to achieve a healthier look that instantly revives your overall complexion. The addition of vitamin C ester is the highlight: it tempers the development of fine lines and wrinkles and contributes to a revived, wide-awake look.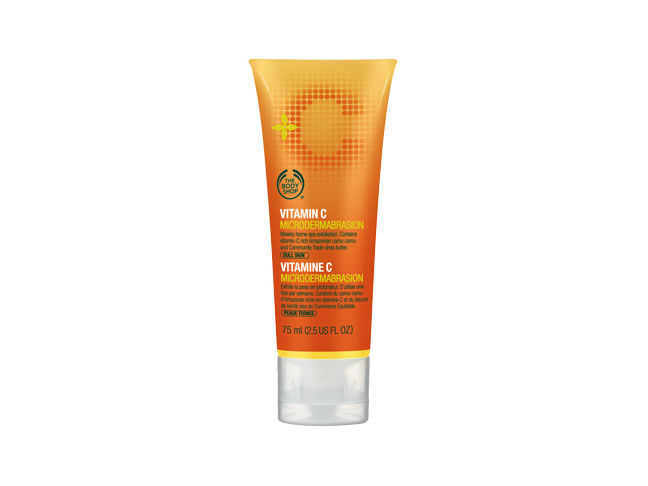 The Body Shop Vitamin C Microdermabrasion, $21
It's smart to exfoliate often during winter, when skin is especially rough and dry. Slough off dead skin cells with this smoothing treatment, which is made with Amazonian camu camu berry, a vitamin C enriched fruit that prevents free radical damage, and shea butter to soften even the dullest spots.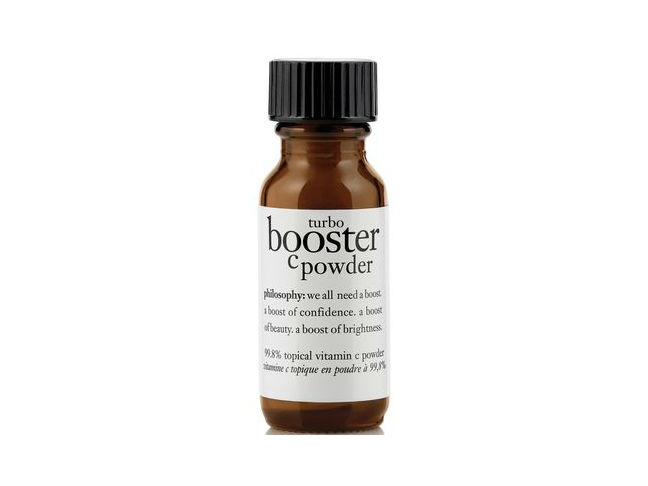 Philosophy Turbo Booster C Powder, $39
This heavily concentrated form of vitamin C powder is a great investment product that makes a visible difference fairly quickly. Simply add half a scoop (or one full scoop) to your daily water-based moisturizer to protect skin from environmental damage and enhance brightness. A little goes a long way!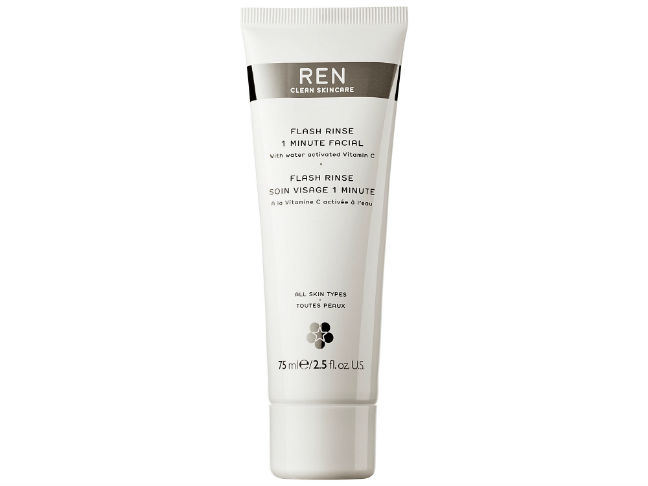 REN Flash Rinse 1 Minute Facial, $48
It's early in the year, but I'm already voting this one of my favorite products of 2015. Over time it helps to combat visible signs of aging, but its immediate affects are impressive: softer, smoother, livelier skin that seems to take on that lit-from-within glow reminiscent of a vacation. It's essentially a miracle in a tube.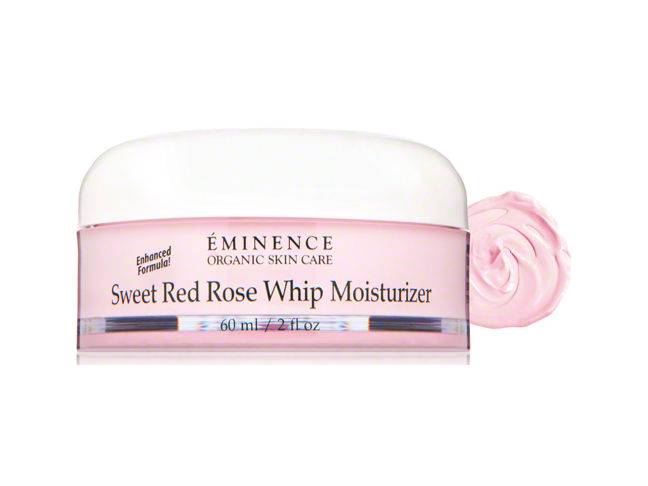 Éminence Sweet Red Rose Whip Moisturizer, $74
Sensitive skin may not respond to vitamin C as well as normal and oily skin types. The potency of the vitamin may cause redness or irritation, so it's a good idea to perform a patch test beforehand. This cream is a good choice for easily aggravated skin; not only does it contain a healthy dose of anti-aging vitamin C, it's also enriched with rose extract for a more soothing feel.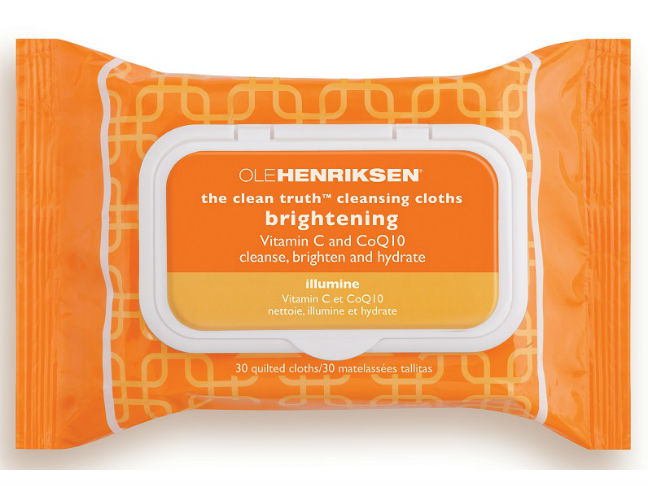 Ole Henriksen The Clean Truth Cleansing Cloths, $8
Makeup removal is essential, so why not make the most of what should be a daily, non-negotiable habit? These cleansing cloths wipe the day's makeup, dirt, and debris away while infusing skin with collagen-enhancing green tea and vitamin C. Since your skin does its best work at night, this is a fantastic precursor to your overnight skin regime.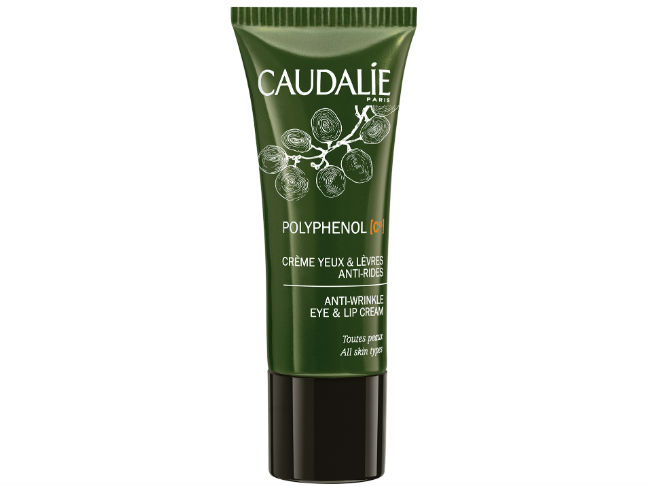 Caudalie Polyphenol C15 Anti-Wrinkle Eye & Lip Cream, $49
When it comes to preventative care, lips are often overlooked. Take action with this nourishing gel-cream that contains a rigorous combination of vitamin C and grape-seed polyphenols. It packs an antioxidant-fueled punch that moisturizes, protects, and prevents all at once.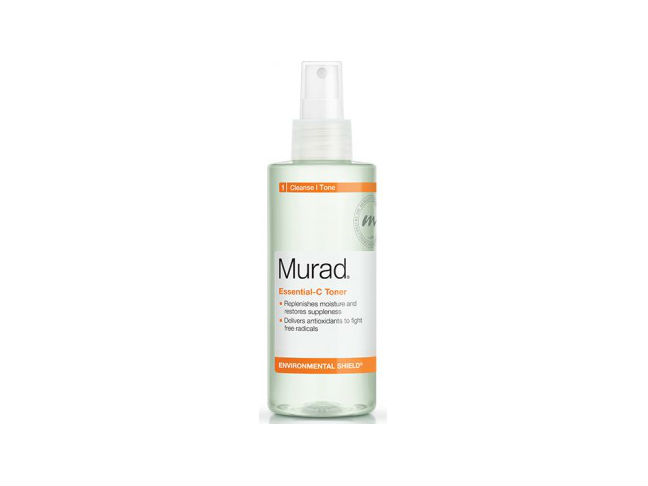 Toner is not exactly a skin-care essential, but this formula is a great choice if you're on the go. It's designed to balance skin that's a little out of whack—something fairly common if you're on a plane, for example—and deliver moisture, too. Pour a bit into a TSA-approved spray bottle and you've got yourself the ultimate dehydrating face mist while in flight.
More Skin Care Products: