Snack time is fun time for kids as they get to eat their favorite food in between meals. But giving them packed and processed food everytime is not beneficial for their health. We understand that serving kids a new snack almost every other day can be a humongous task for parents, so we have a list of few healthy snack that are absolutely easy to make and will definitely be loved by your little ones' taste buds. 
1. Chickpeas
And not just any chickpeas. We are talking about crunchy and crispy chickpeas that your kids will surely love. To make this, boil the chickpeas or take canned peas, mix olive oil, salt, turmeric powder, along with other spices as per your kid's liking, and bake them in the oven till brown and crispy. You can even use an air fryer for the same. If in hurry, you can simply add chopped onions and other condiments to the boiled chickpeas and serve it as it is. Chickpeas are filled with protein and fiber, making them a healthy snack for kids to beat their hunger pangs. 
2. Apple Peanut Butter Sandwich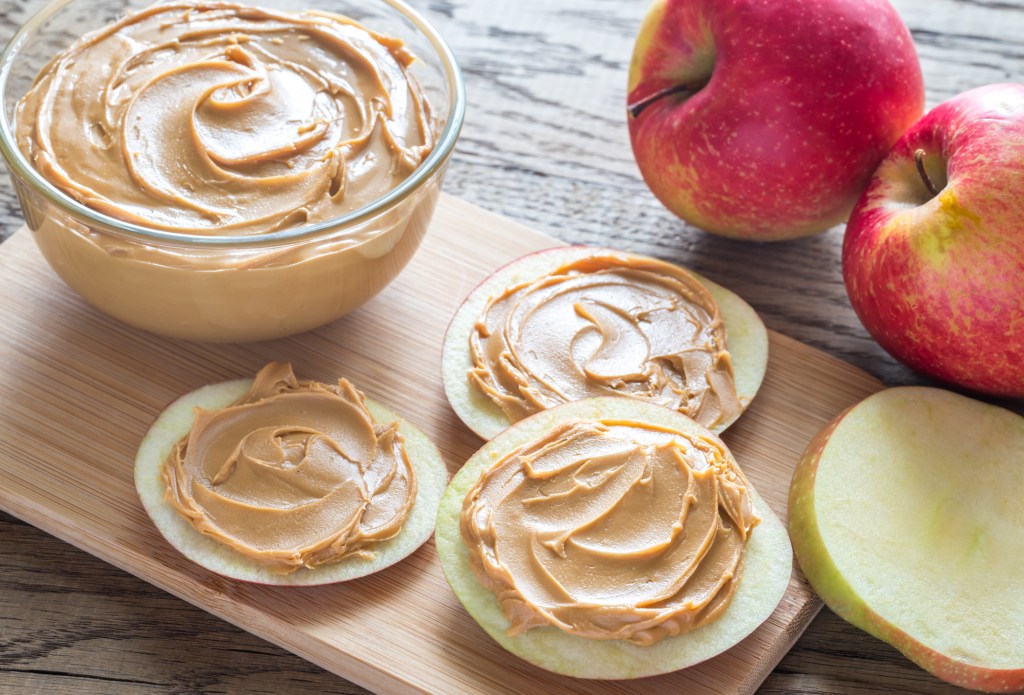 Kids love to eat sandwiches so why not serve them with a twist? Instead of making them a regular bread sandwich, try apple sandwich. For this, cut apple slices in circles, remove the seeds, spread peanut butter topped with some raisins and layer it up with another slice. And voila! your healthy sandwich is ready within minutes. If your child has nut allergies, you can replace the peanut butter with any seed butter of their choice. Avoid raisins if you are giving this snack to toddlers below 18 months. 
3. Sweet Potato Fries
We all love fries, don't we? So, why not make a healthier version of it! To make this guilt-free snack, cut the sweet potato in even-sized wedges, drizzle some olive oil on it along with salt and pepper, and bake it in the oven till brown and crispy. Sweet potatoes are one of the richest sources of antioxidants like beta-carotene. They even contain vitamins and fiber that are essential for your kids overall development.
4. Yogurt and Berries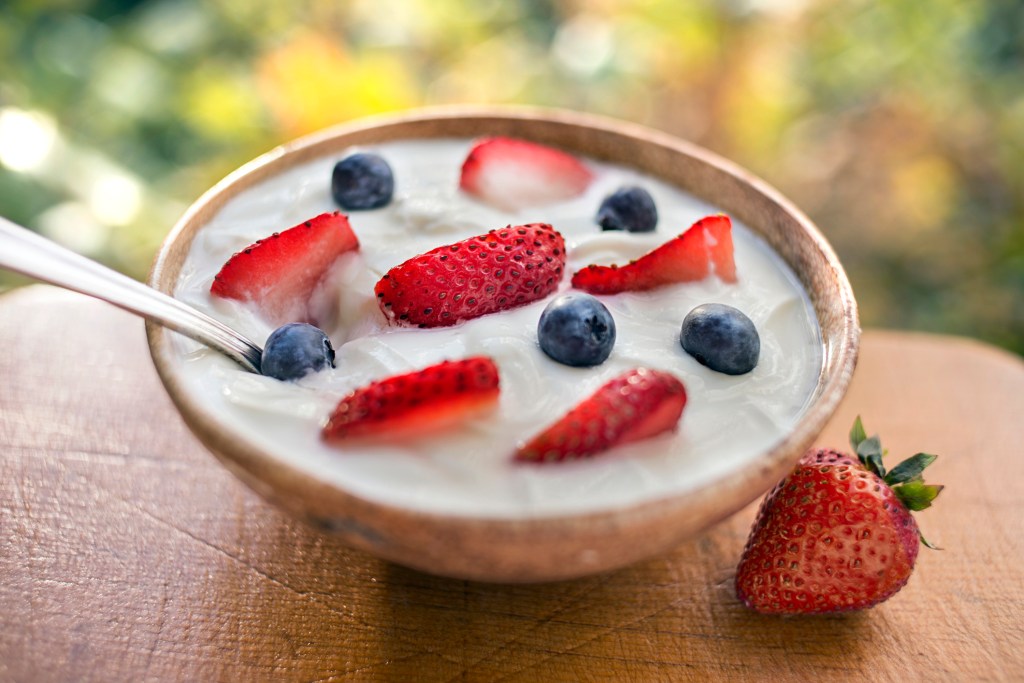 Yogurt is an ideal healthy snack for kids to beat those mid-morning cravings. It is rich in protein and calcium. To make it even more yummy, add fruits, oats, berries, seeds, or nuts along with some honey for sweetness. It is always better to make yogurt at home but if you prefer buying, get the unsweetened version of the yogurt and add sweetness as per your taste for better health benefits. 
5. Sweet Nut Balls Snack 
They taste similar to cookie dough, so it will surely be a hit among kids. You can make this healthy snack with ground flax seeds or whole chia seeds. Just mix oats, butter (of your choice), honey, and seeds (flax or chia seed), together in a bowl with some nuts or chocolate chips and roll them in small balls. Refrigerate these nut balls for a while before consuming. Flax and chia seeds are a rich source of protein, fiber, antioxidants, and a healthier alternative to store brought granola bars.
In addition to these, you can give whole fruits, smoothies, vegetables with hummus, and so on. Kids usually get bored of eating the same snack every day but hopefully these delicious snacks will help you keep their tummies happier for weeks. 
You can also read Introducing Solids: A Month-by-Month Schedule