When we booked our two previous vacations to Florida, I'll admit that Orlando and Miami immediately came to mind as must-see Sunshine State destinations. Both were great, but now, Panama City Beach is on our radar. This overlooked gem is overflowing with family-friendly outings, whether you have toddlers or teens. Between the white sand beaches and the surrounding restaurants and parks, there is something for everyone here. It's the kind of place you can visit more than once and love it a little bit more each time. Here are seven unforgettable activities for families to do in Panama City Beach.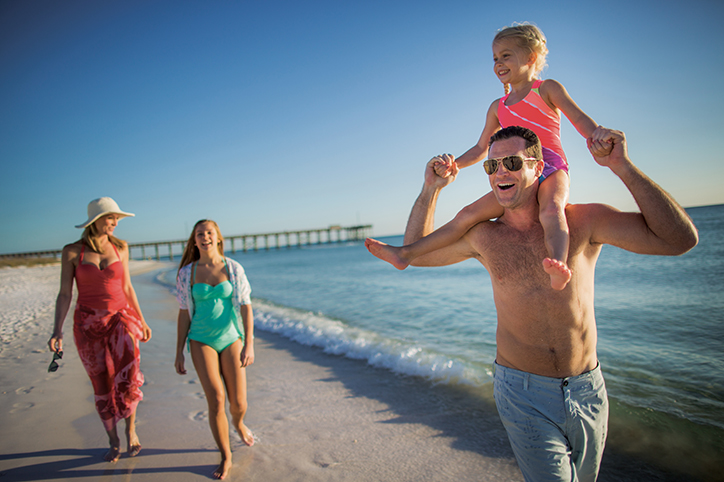 No trip to Panama City Beach is complete until you have visited Shell Island for a full day of sun, sand and swimming. This pristine seven mile white sand peninsula offers the best snorkeling and shell collecting in the area and the Shell Island Ferry makes it easy to get to. Chances are, you'll even see a variety of marine life like dolphins, sea turtles, stingrays and sea birds during the boat ride before you even get to this favorite spot.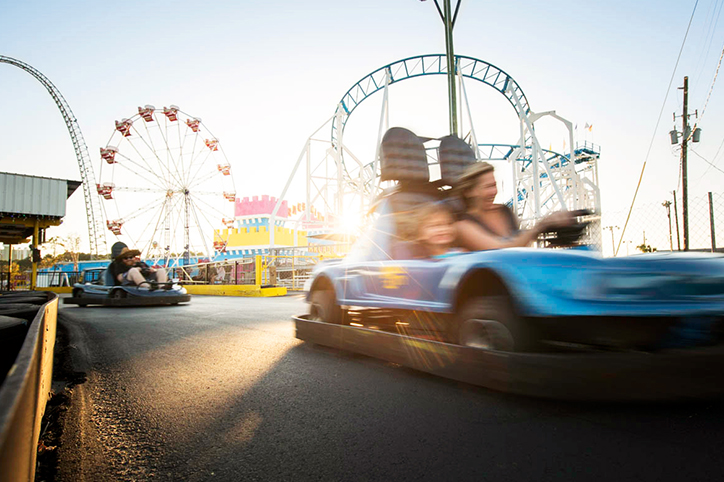 Feeling daring? Get the whole family's adrenaline pumping at Race City PCB. With rides and attractions like the lightning speed 40 foot go-kart track, the small but mighty Hurricane Rollercoaster, the thrilling Skycoaster (free-fall and fly at the same time) and the mega arcade, there's something for everyone at this amazing amusement park.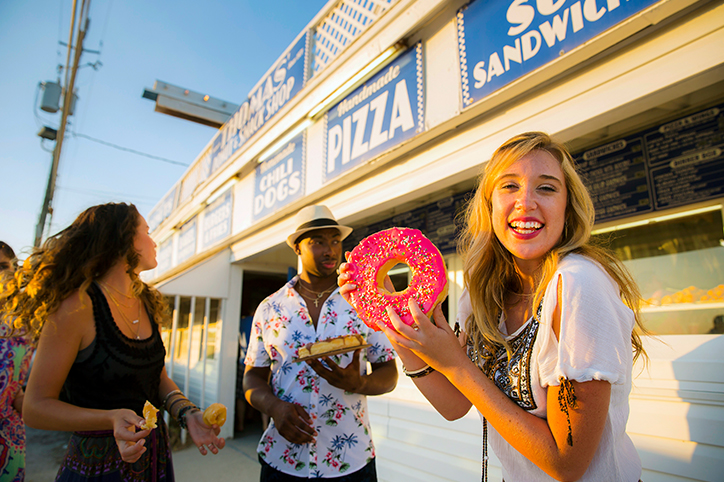 I'm not the only sugar fiend in my household. We all love a little something sweet every day. The donuts at Thomas' are legendary among locals and visitors. There are eleven different donut fillings to choose from, along with muffins, kolaches, and sandwiches. My husband is most excited about the shrimp dinner box. Word on the street is that this staple of PCB gets crowded, so get there early!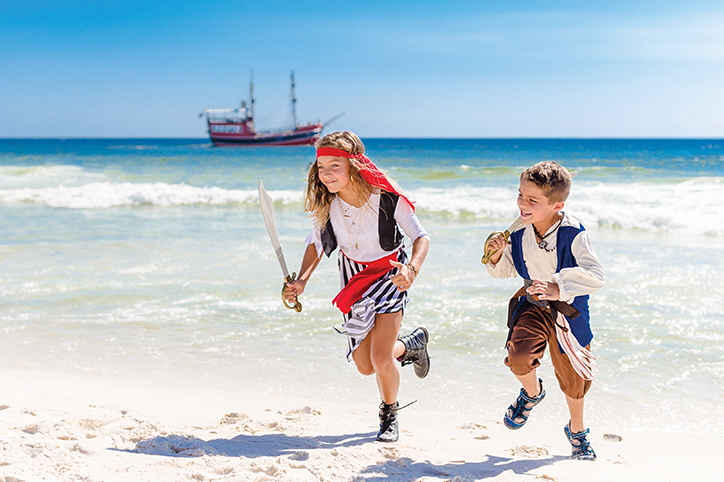 Pirates of the High Seas GeoTour
We love to geocache when we travel, and Captain Youx's Pirates of the High Seas scavenger hunt is a must-do. Caches are hidden in logs, alongside ponds, and through various trails. They even have pirate costumes at several of the cache locations so you can channel your inner pirate persona along the way. What a fun way to truly get to experience a new travel destination.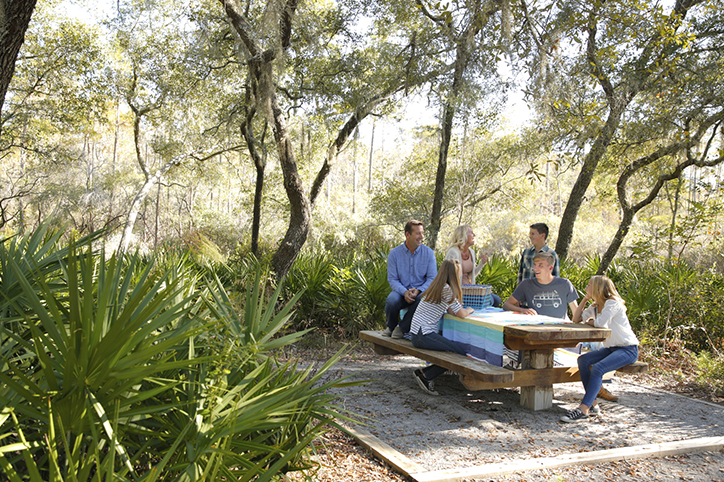 Hike or bike on your choice of twelve different trails and a mile-long boardwalk for a unique opportunity to explore Florida's wetlands. See gators, check out chameleons, and watch birds in their natural habitat in this amazing world of exploration.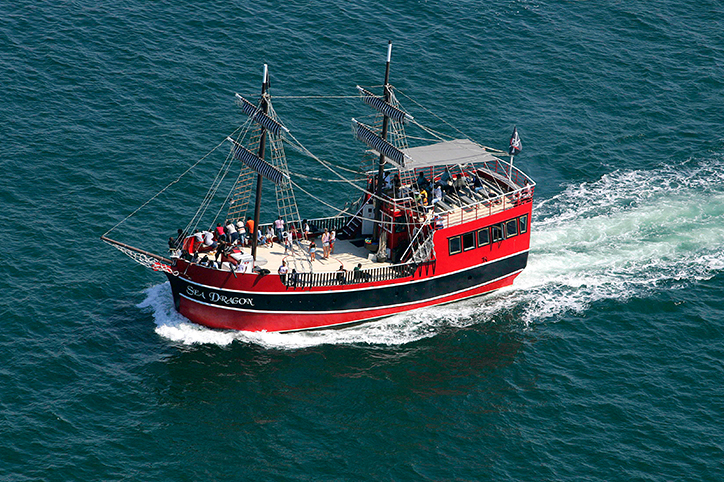 Cpt. "Fearless" Phil leads the crew on a two-hour cruise filled with music, sword fights, swabbing the deck, and a "kid cannon" to pack the trip with as much kid-friendly fun as possible. Still need more? How about a dance party, treasure map reading, face painting, and a limbo game? You can also count on the captain to point out bottlenose dolphins, birds, and fish as you see the sights along the shore.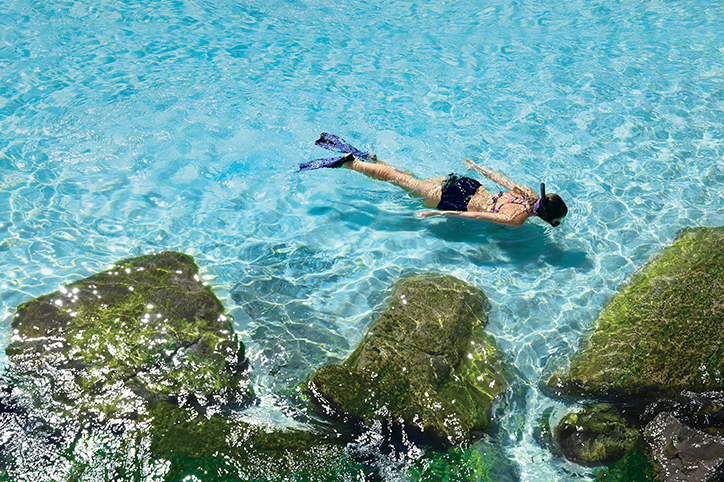 If a boating adventure is what your family has in mind, the possibilities are endless at Paradise Adventure Catamaran. You can relax on a sunset cruise, get up close and personal with sea creatures as you snorkel or go on a dolphin tour. Of course, you can just kick back and enjoy the scenery too, if relaxing is on the top of your list.