Get ready because your kids are going to be jumping up and down to try out this easy project idea…drink pouch rockets! While they are a fairly simple concept, they will definitely keep kids entertained by letting them make, decorate and launch their own little rockets using a drink pouch, straws and paper. And as hard as we are all trying to be eco-conscious, can we all admit that we are still using drink pouches? As an adult, even I enjoyed launching this little straw rocket all over the house! Give your kiddos paper and markers, and they can decorate the paper before using it to create their own rockets. Then, when you step on the empty drink pouch and it sends the rocket flying! Each kid can make their own using supplies you probably already have in the house, so it's a quick project to keep them entertained while you do your own thing.
DIY Drink Pouch Rockets: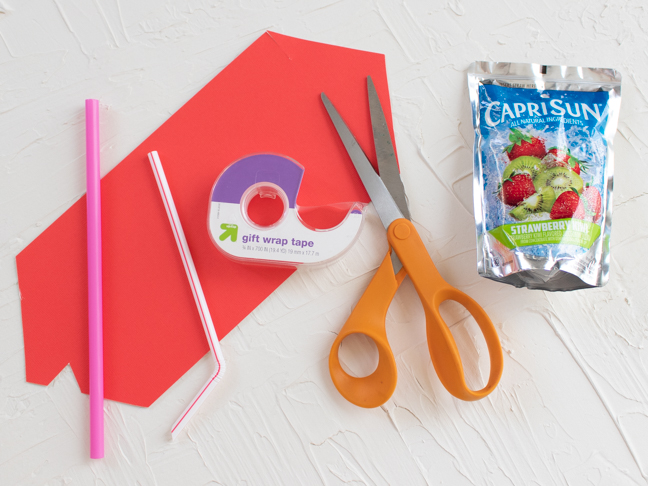 Supplies:
Drink pouch
Flexible straw
Thicker straw (mine are from IKEA)
Cardstock or construction paper
Scissors
Tape
Step 1: Drink the drink! Once empty, blow back into the pouch to inflate.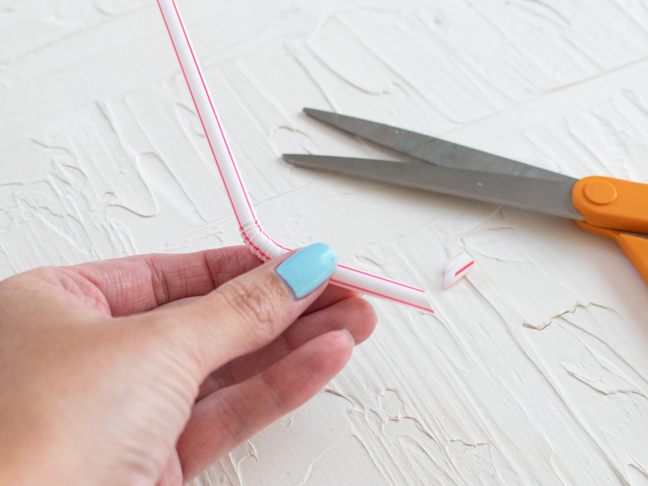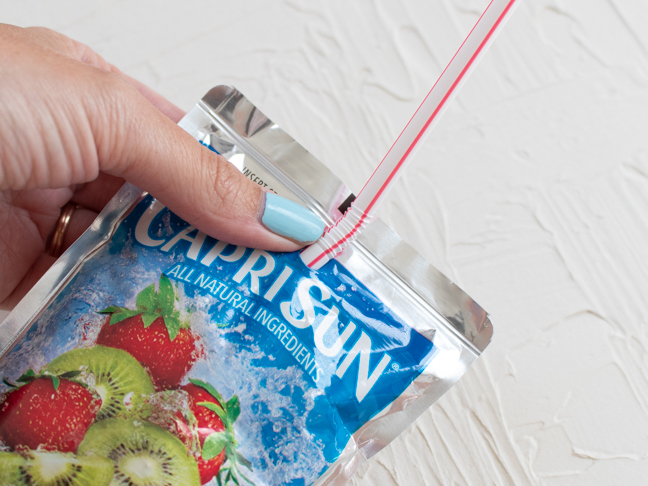 Step 2: Snip the short end of the flexible straw into a point and insert into the pouch (throw away the straw it came with).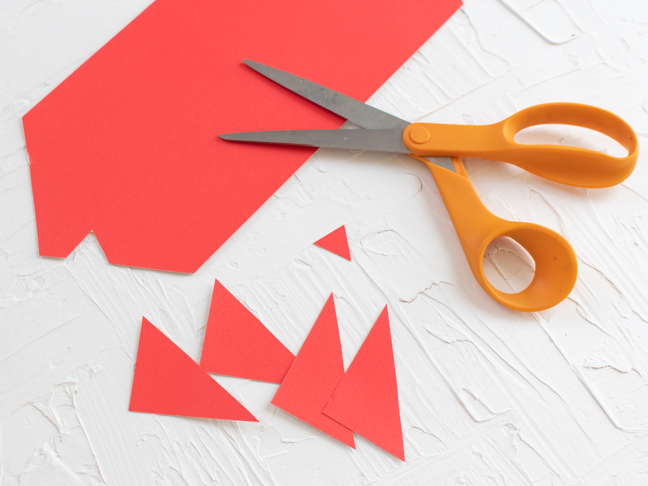 Step 3: Cut the paper into four triangles to make the bottom of the rocket and one small triangle to make the top of the rocket.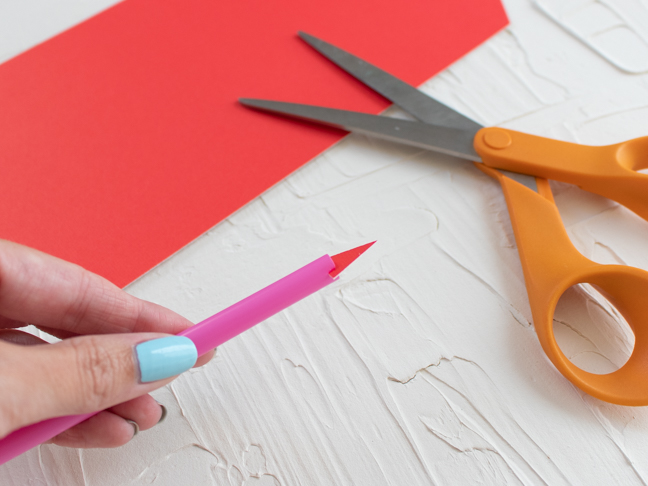 Step 4: Now, tape over one end of the large straw or stuff it with a little paper. Then lightly clip the edges to insert the small paper triangle and hold it in place.
Note, in order for the rocket to "launch" properly, something needs to be blocking this end of the straw – whether it's tape, paper or even clay at the opening.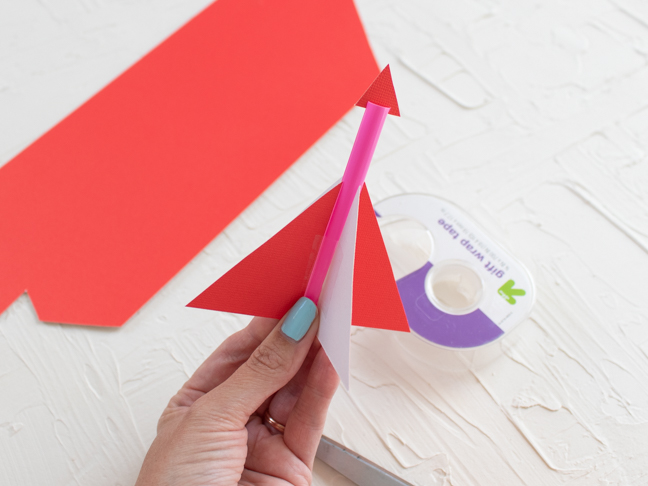 Step 5: Trim the large straw to about 4-5 inches. Use tape to adhere the remaining triangles around the bottom to create the appearance of a rocket.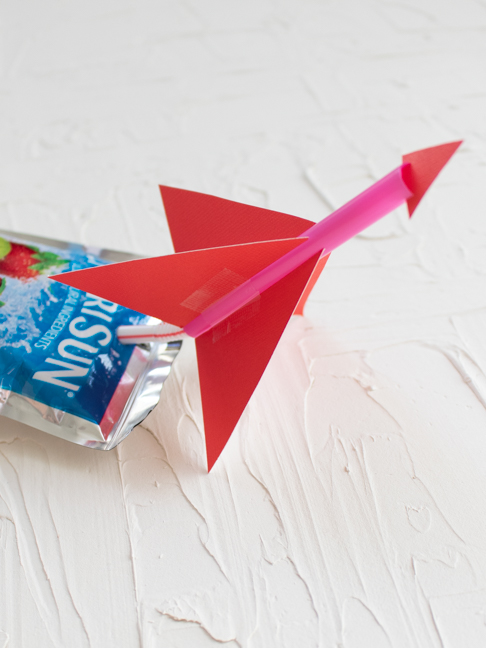 Step 6: Trim the flexible straw by a couple inches. Place the rocket straw OVER the flexible straw to prepare the rocket for launch.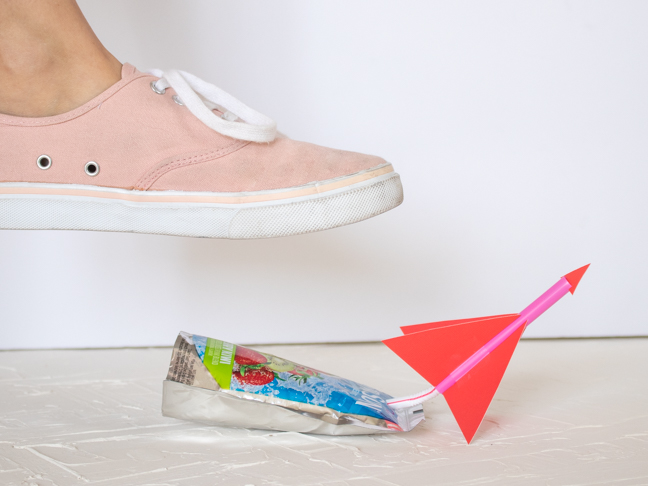 Then it's time to launch the drink pouch rockets! Place the pouch on a hard surface, then step on the inflated drink pouch with force to launch the straw rocket!
Repeat as many times as you want! Kids will love launching the rocket over and over again. If the pouch gets any holes and no longer inflates, just replace it with another one and keep going!
More Easy DIY Projects for Kids: