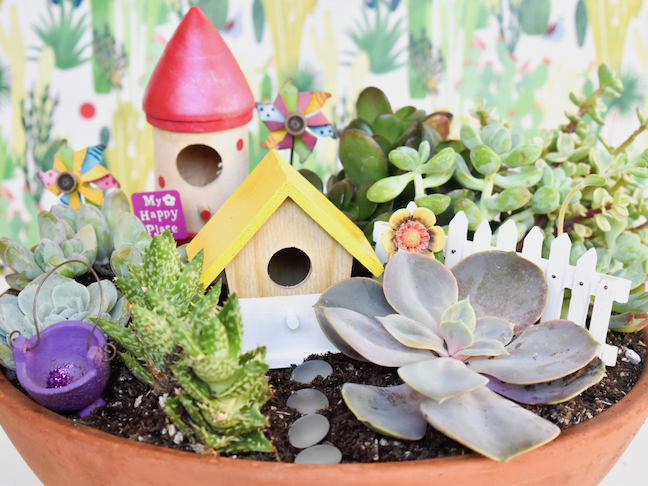 We still believe in magic, fairies and pixie dust at our house. And my daughter decided that we needed to make our yard a bit more inviting to the fairies who are migrating back for the warmer weather. Our DIY fairy garden didn't require much by way of materials. All it took was a little dirt, mini wood birdhouses and a couple succulents. I'm hopeful the magic of the fairies keep my plants alive, because my track record is slim to none (also a reason we chose a succulent garden, because they are easier to care for than others). My daughter is just hoping that one of her fairies from her favorite fairy book series comes to visit.
The DIY fairy houses, made from mini birdhouses, are a super simple craft kids of all ages can do. They can decorate the fairy houses, plant the succulent garden, and then maintain the fairy garden with a watering schedule, and a calendar to keep track of all those special fairy sightings. It's responsibility and creativity all rolled into one fantastic craft!
In three short steps, you can have a magical DIYl fairy garden of your own that looks good both indoors and outdoors. Let's get started…
DIY Succulent Fairy Garden
Materials:
Planter, or large container
Dirt
Succulents or any tiny cacti
Mini wood birdhouses, Michaels or WalMart
Acrylic paint and paintbrushes
Fairy accessories, including stepping stones, mini chairs or flowers, grass or moss, seashells, etc
Directions: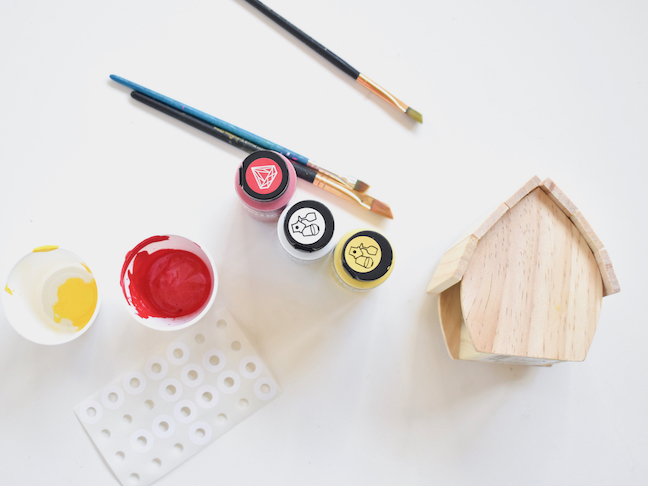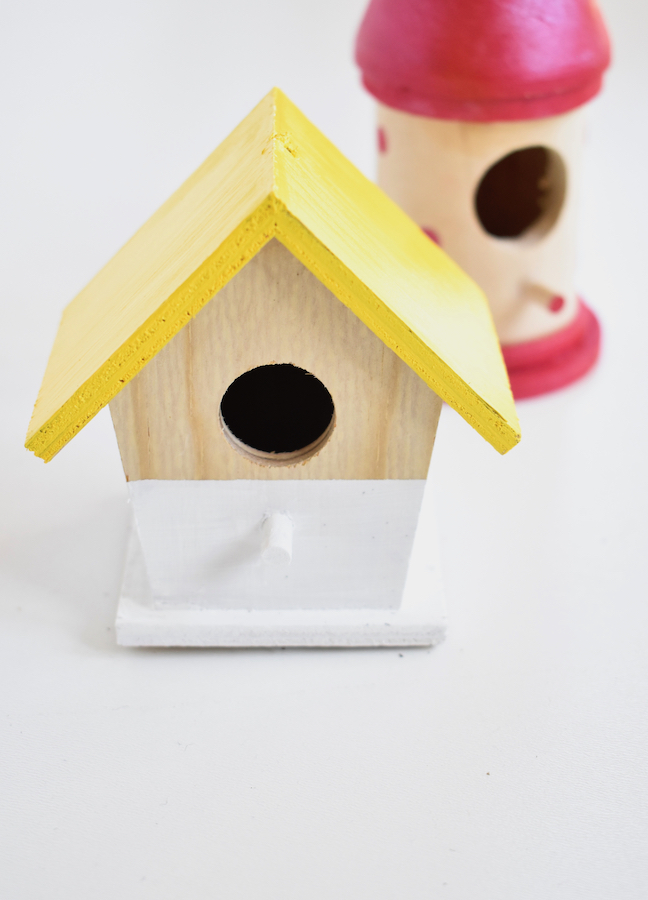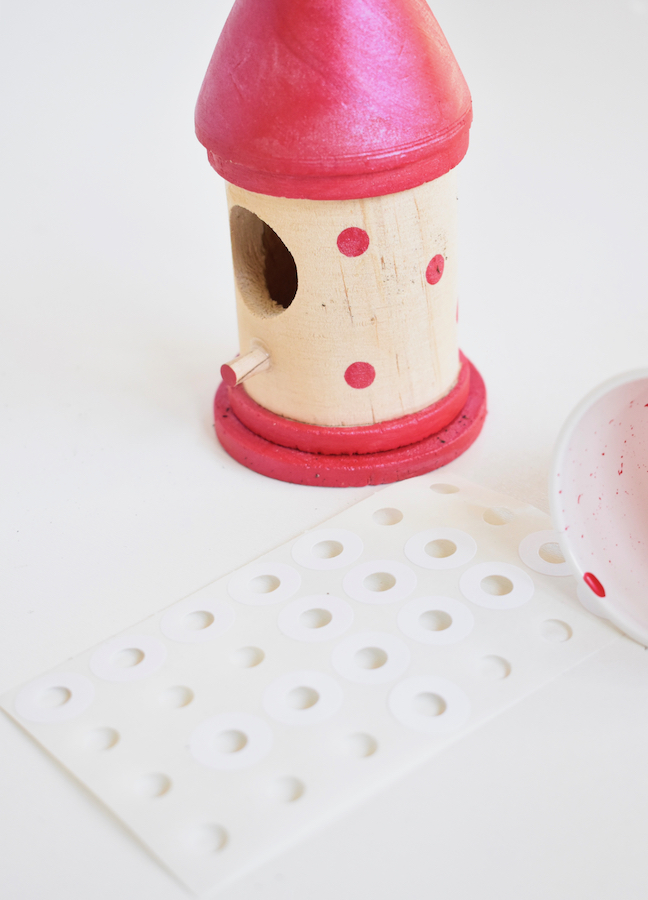 Step 1: Paint the mini birdhouses. You can paint modern houses, colorful houses, or houses with bright patterns and geometric shapes.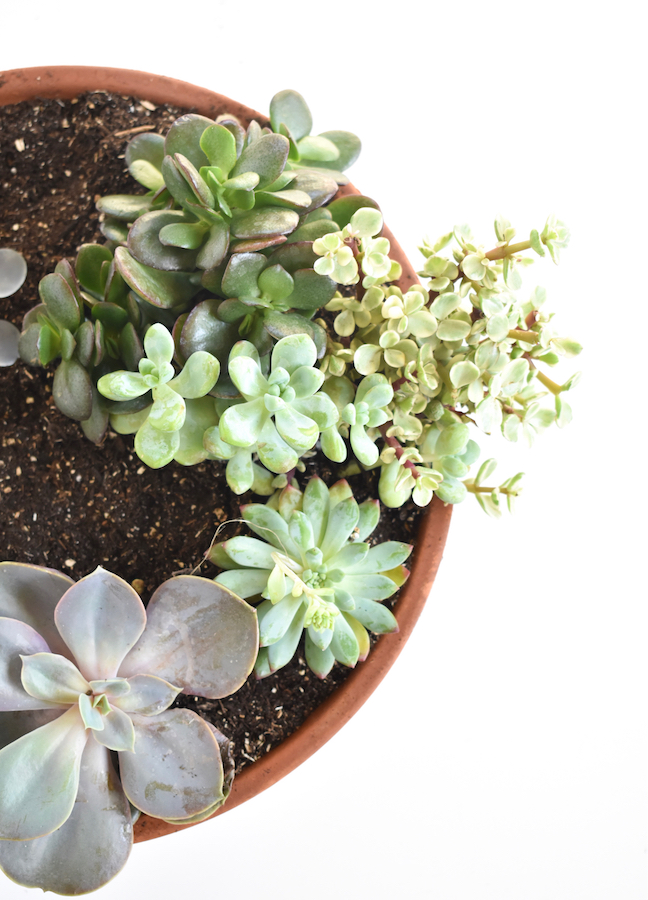 Step 2: Add dirt in your container, and begin to plan the design of the fairy garden. Determine the placement of the houses and the plants. Once you know, make holes in the dirt for the plants, add the plant, and fill in the holes with more dirt.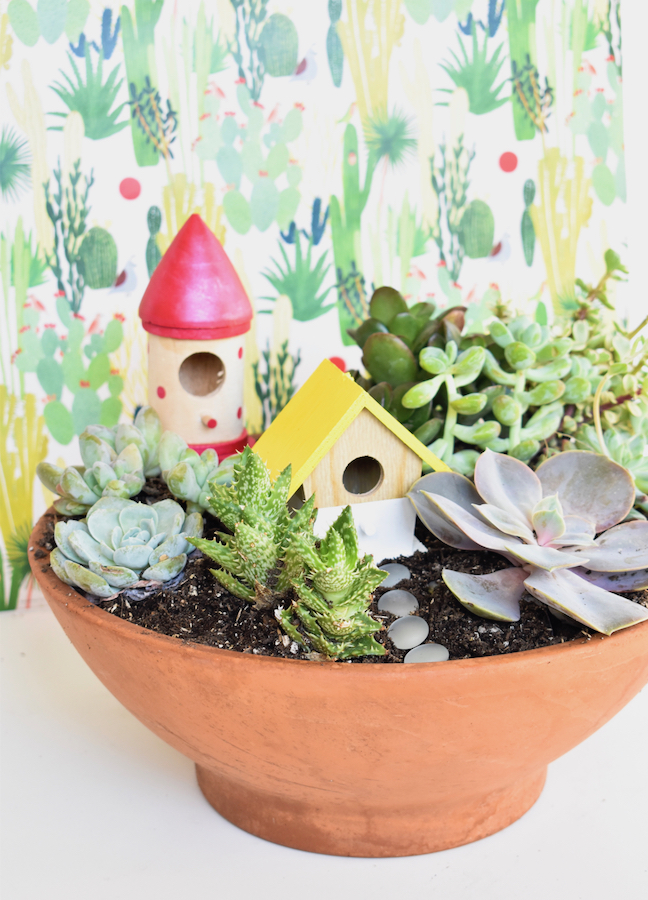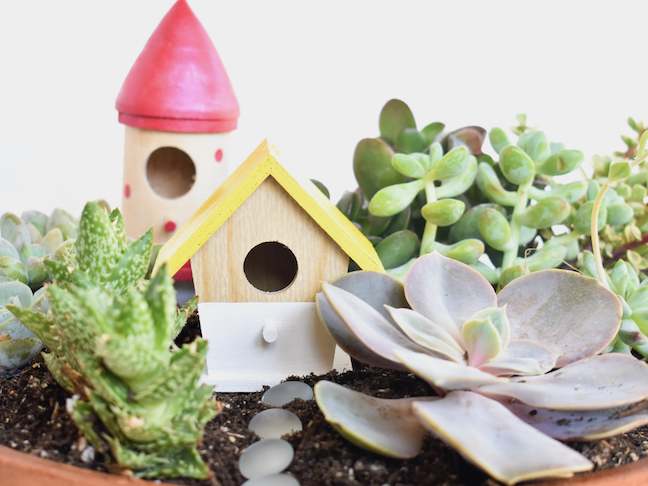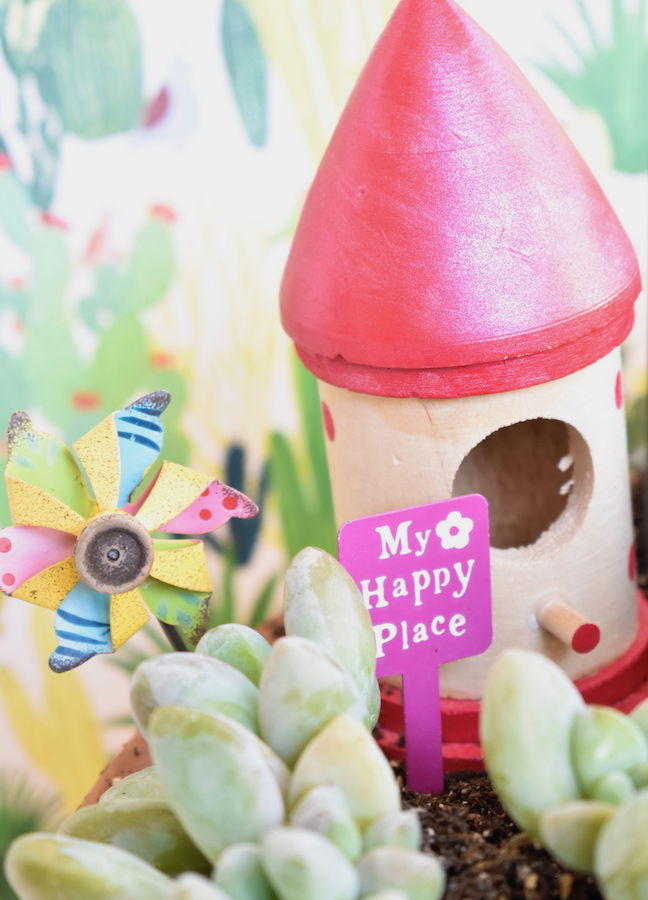 Step 3: Next, add the mini birdhouses, and all the fun fairy accessories. Kids will love this part because it's designing their own magical place where fairies can flutter and play. Some ideas include stones, moss, tiny tables and cups, popsicle sticks, buttons, and, of course, glitter.