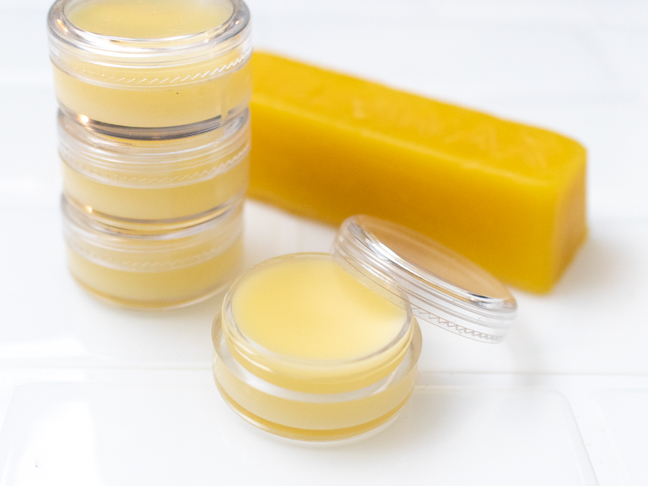 When you're only a third of the way through winter and your skin is already rough and dry, you need all the help you can get to add moisture. To save your winter skin and chapped lips, this simple DIY beeswax lip balm is the solution to all your problems (not to mention a great gift for friends). Because beeswax is high in Vitamin A, it promotes cell reconstruction and heals your skin. Combined with moisturizing coconut oil and soothing honey, this easy-to-make beeswax lip balm will help heal cracked lips and sooth winter burn while providing much-needed moisture. Make one batch and fill multiple containers to last you and your family the whole season!
This quick skin-healing salve is also great for rubbing on sore noses when your kiddos have a cold. It helps soothe skin that's raw from constant sniffling and blowing during the cold winter. Use your favorite combination of essential oils or stick to classic peppermint essential oil to soothe the skin and provide antiseptic assistance to heal skin faster. Throw a container in your purse and enjoy! Here's how to make your very own DIY lip balm at home: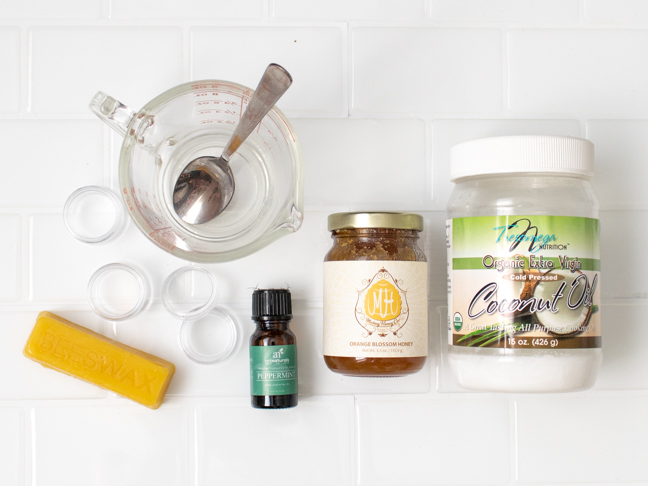 Supplies:
Small cosmetic containers
1 oz yellow beeswax
2 oz coconut oil (about 4 tbsp)
1 tbsp honey
5-7 drops peppermint essential oil
Directions for DIY Lip Balm: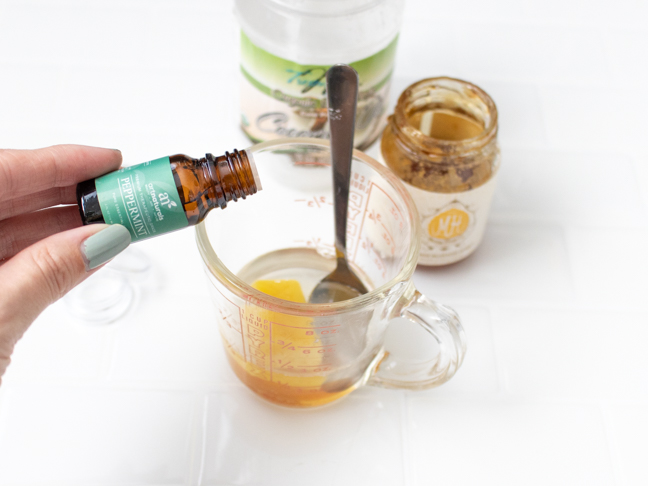 Step 1: Add all of the ingredients to a microwave-safe cup. Heat in 30-second intervals in the microwave until the beeswax is melted. Stir well to combine.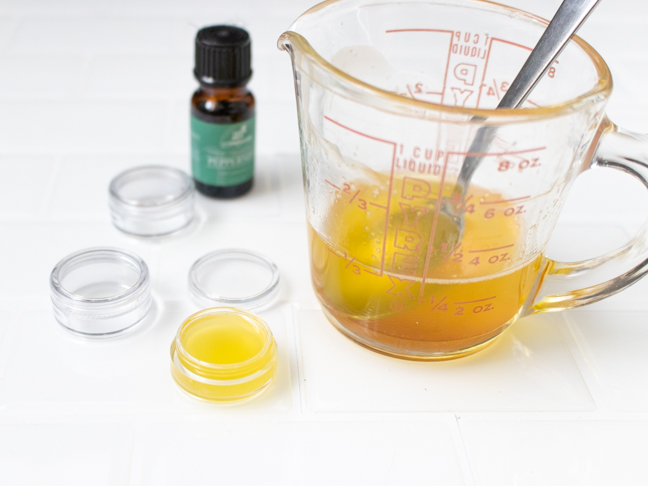 Step 2: Distribute the mixture between about 10 small containers. Let sit at room temperature for several minutes until the lip balm solidifies.