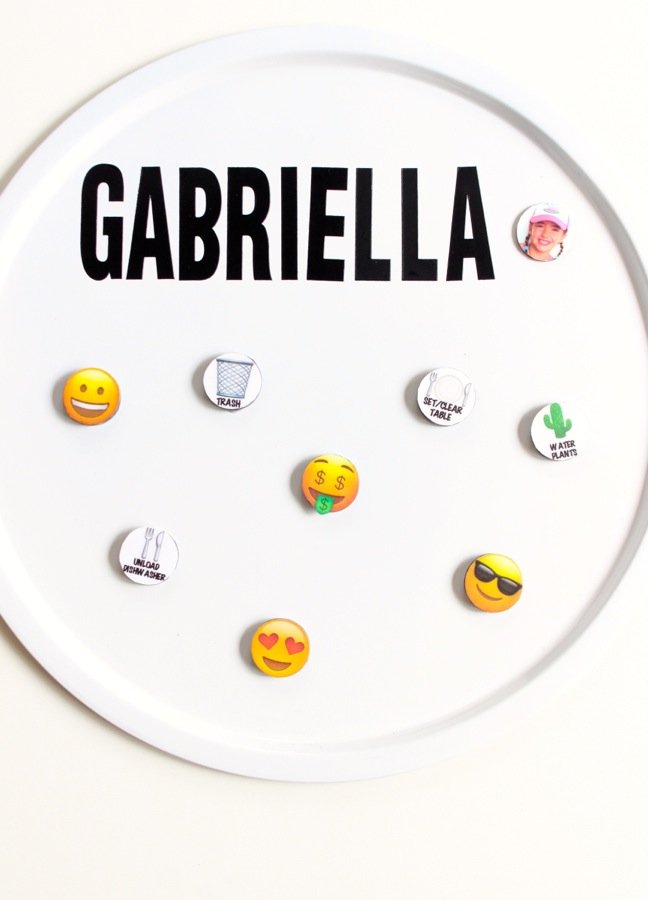 Having a chore chart is the only way to keep my kids stay on task. Since they love emoji characters and symbols, I decided to make a new chore chart starring their favorites. And guess what? It's taking the whining out of chore time. I'm telling you, chore charts work!
Here's how this emoji chore chart is set up: There are chores on one side of the magnet (made of emoji symbols), and once my kids complete the chore, they turn the magnet over to see an emoji happy face. If the kids finish all of their chores, their board should be full of emoji faces. If it's not such a productive chore day, the kids will still see the chores they have to complete.
Easy enough, right?
Want to get your kids involved in housework? Try out my easy DIY emoji chore chart below!
Supplies:
Ceramic Disc Magnets, 1-inch diameter (double-sided and strong; 24 for 7 chores x 3 children)
Mod Podge
Paintbrush
Scissors
Elmer's Xtreme Glue
12-inch pizza pan (round)
White spray paint
Black vinyl letters
Instructions: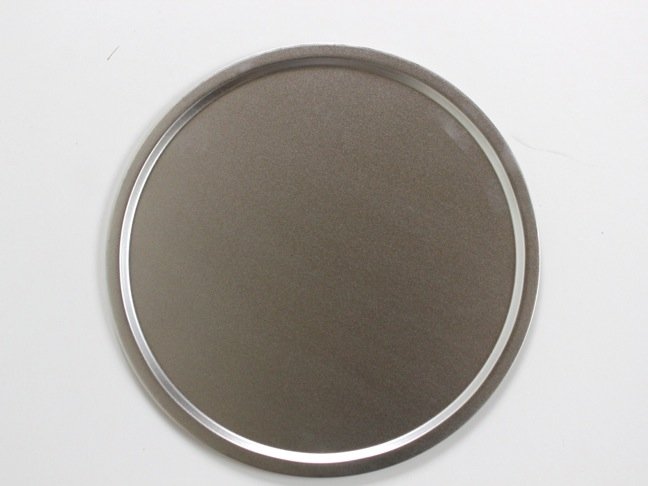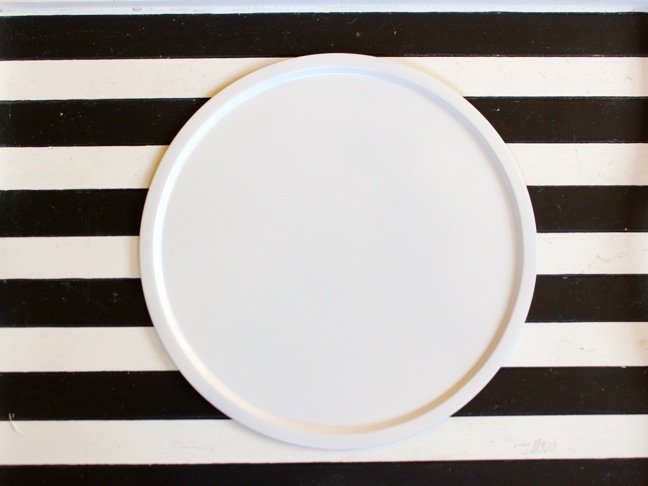 Step 1: Spray paint the pizza pan. If silver works, use it as is. I spray painted mine white.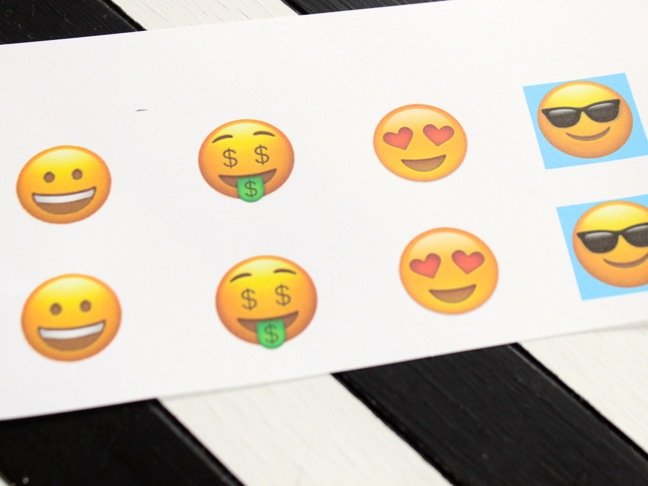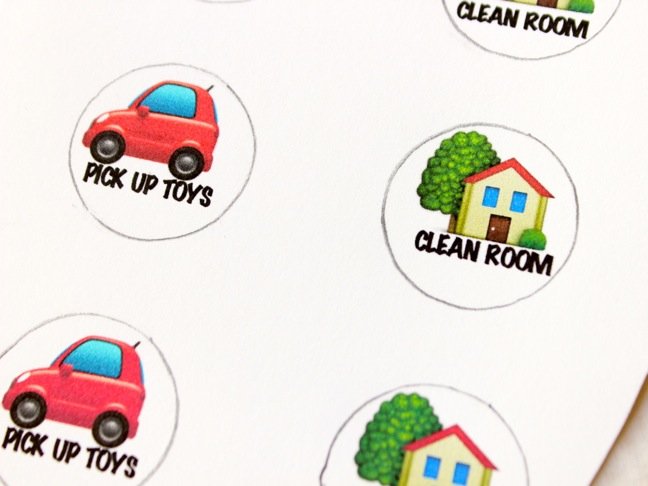 Step 2: Print images of emoji faces and chores on white cardstock. Amazingly, I was able to find symbols for most chores. The PDF I made is available for free here. The chores I included were make bed, take out trash, help with laundry, pick up toys, clean room, water plants, set and clear the table, and unload the dishwasher. I made them to fit on a 1-inch diameter magnet; however, they do need a tiny bit of trimming once they are glued to the magnet.
To personalize the boards, I added photos of my kids on magnets, too. To do this, simply print small images of your kids, and cut them out the size of the magnets, and follow the same steps as below.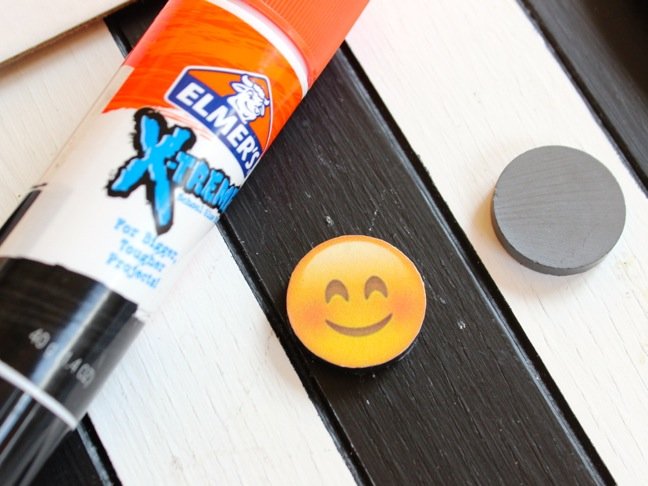 Step 3: Cut out the images, and glue all the emoji faces to one side of the magnet. Once glued, turn the magnet over and with scissors, cut the excess paper around the edges.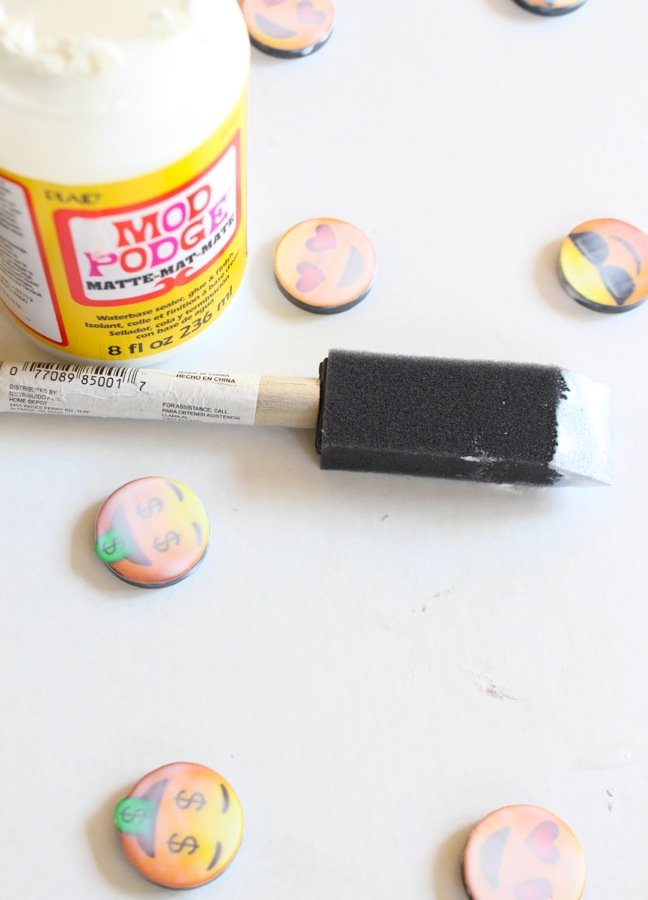 Step 4: Brush a generous amount of Mod Podge on top of the magnet, and along the sides (as best you can without it dripping). Two layers of Mod Podge is best.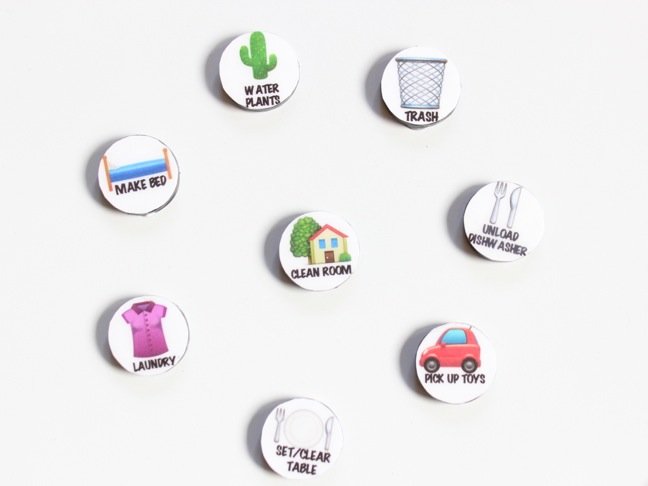 Step 5: Once completely dry, flip the magnet back over and glue the chores to the others side. Repeat Mod Podge step. I used 7 different emojis, including a happy face, silly face, thumbs up, and money face. You can use all different types of emojis, or just one.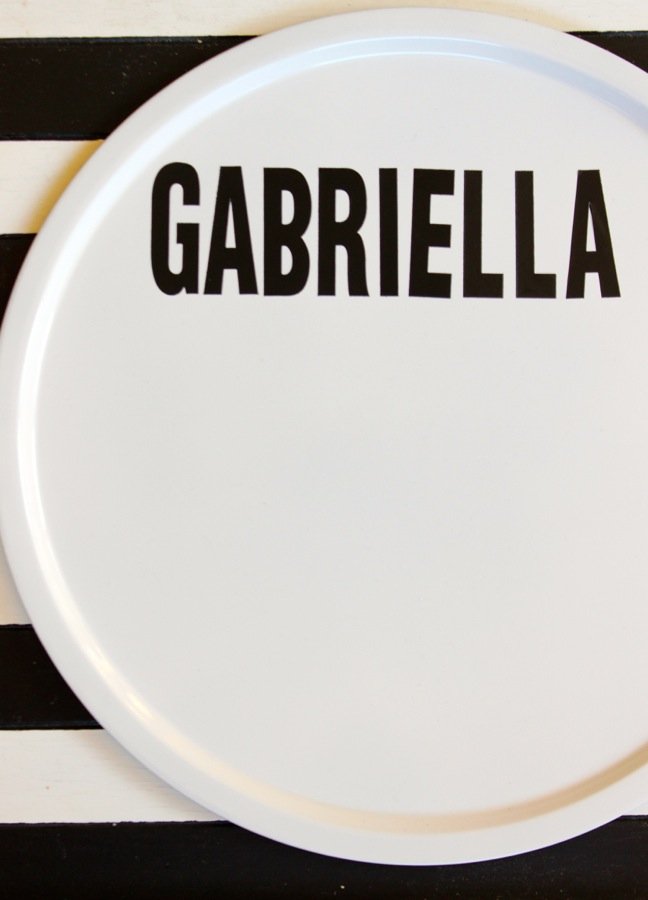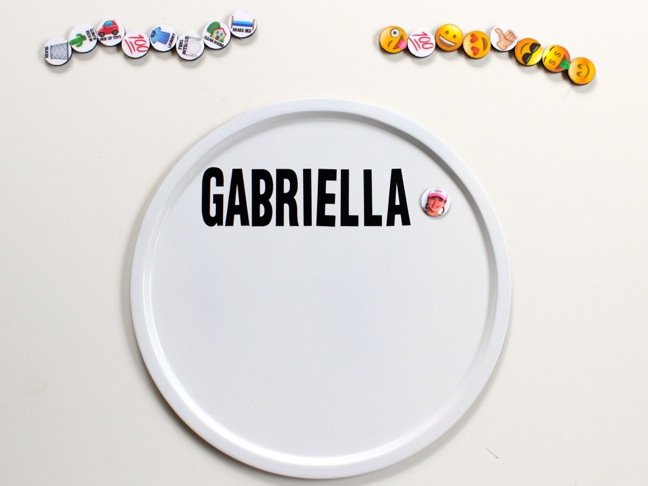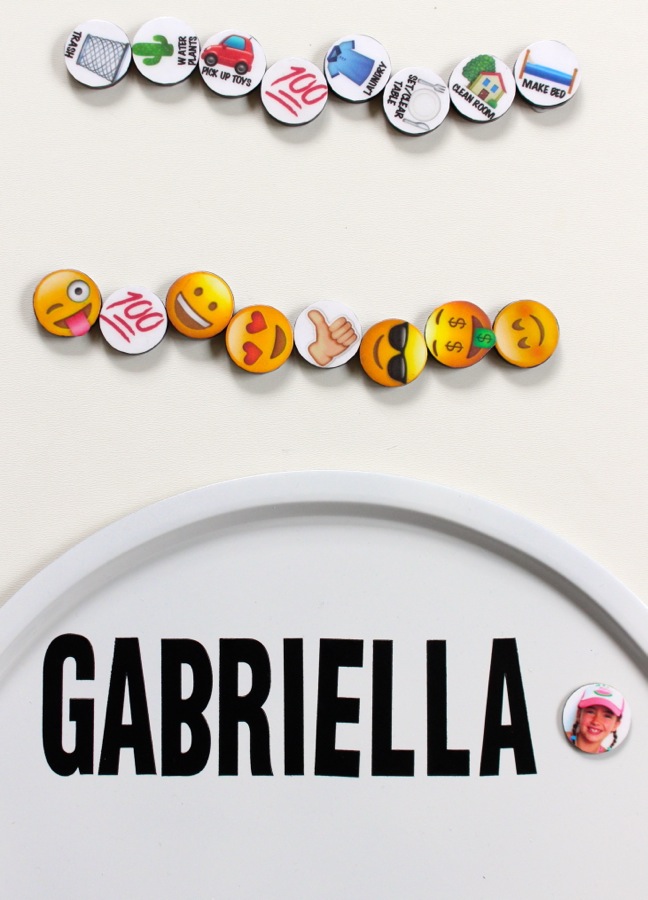 Step 6: Add names at the top of each pan with the black vinyl letters.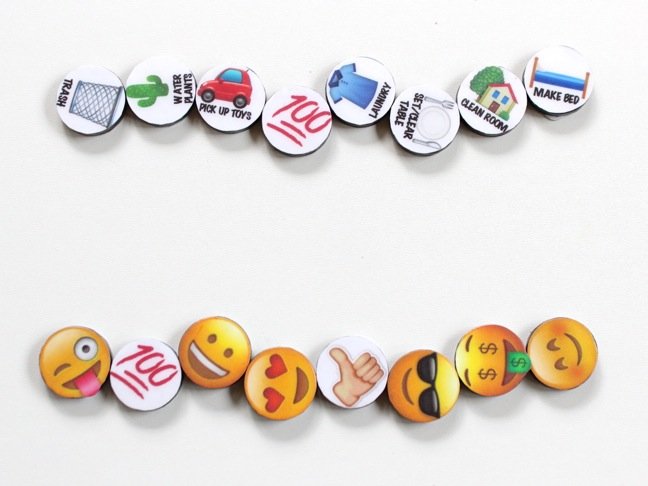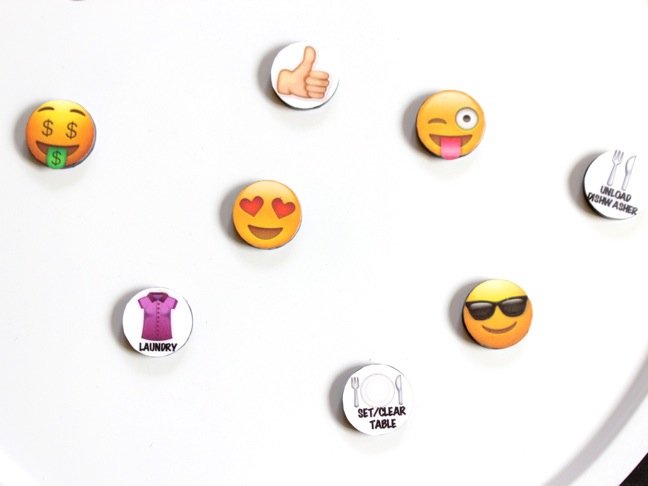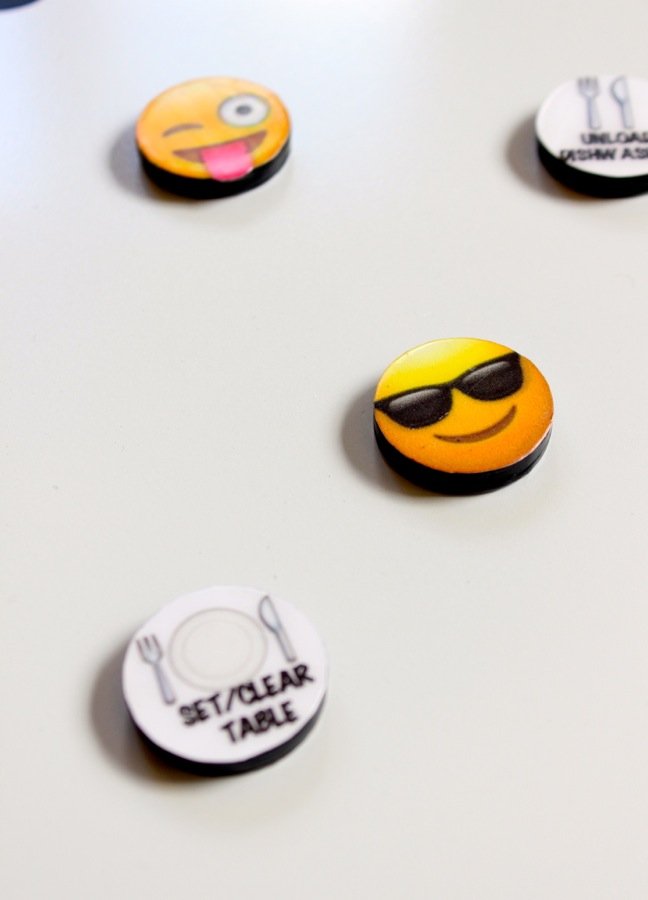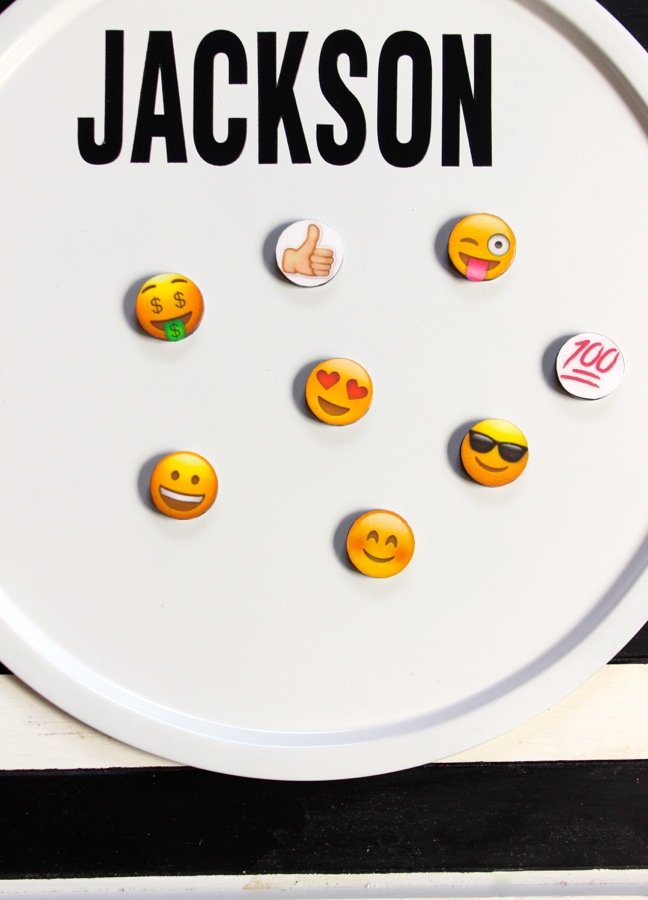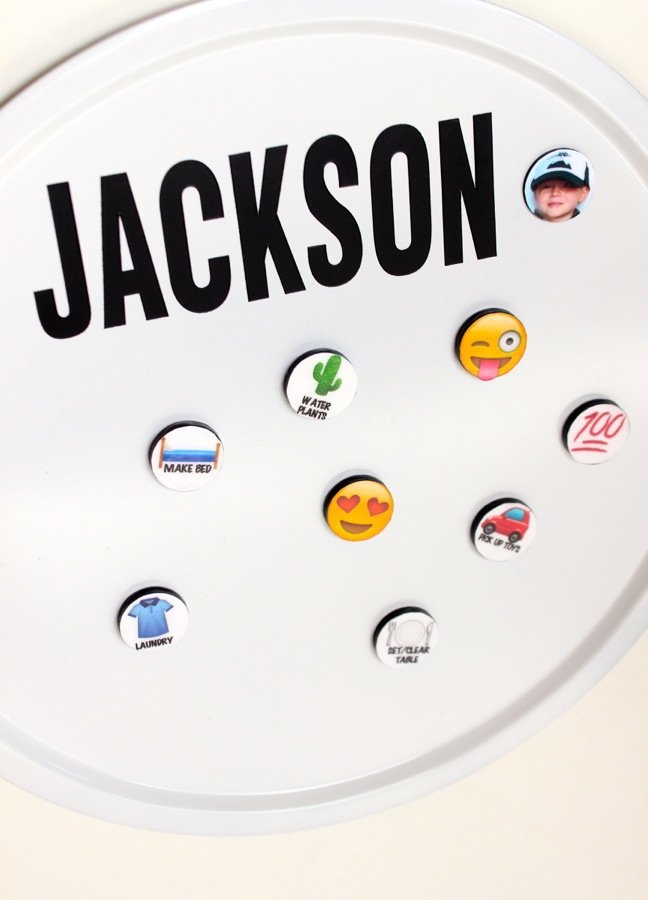 Step 7: Once emojis are all dry, they are ready to use. Add them to the board, and tell your kids all about the new chore system.
Step 8: Hang them with Command strips. Tip: I'm considering adding a strong magnet to a small container (such as a small mason jar) that holds money, so the kids can see their money reward every week It's good incentive.
Like what you see? Don't forget to Pin it!