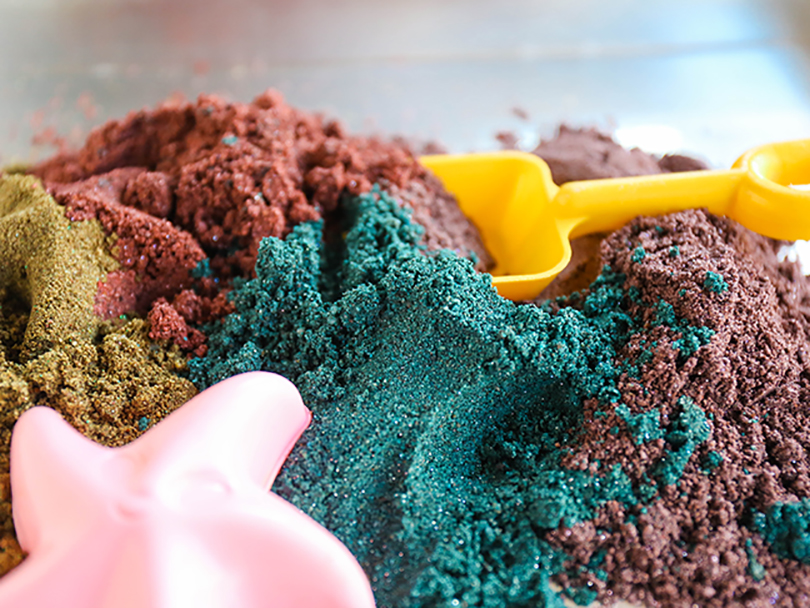 If you've taken a stroll down any toy aisle with your child recently, then you've seen Kinetic Sand. It looks wet, but it is actually completely dry and can hold different shapes easily. It also seems like it has magnetic properties.
Although I'd love to buy my daughter her own Kinetic Sand kit at $15 per cup of sand, I just don't think it's worth the money. So I decided to make DIY Kinetic Sand at home, since sensory play is one of my daughter's favorite activities.
This DIY Kinetic Sand won't get everywhere like regular sand, but you'll still find some grains in places after playtime is over, so keep a broom nearby! It's so easy to do that my daughter took control of the whole project.
You can totally make your own version with your kids, too. Here's how: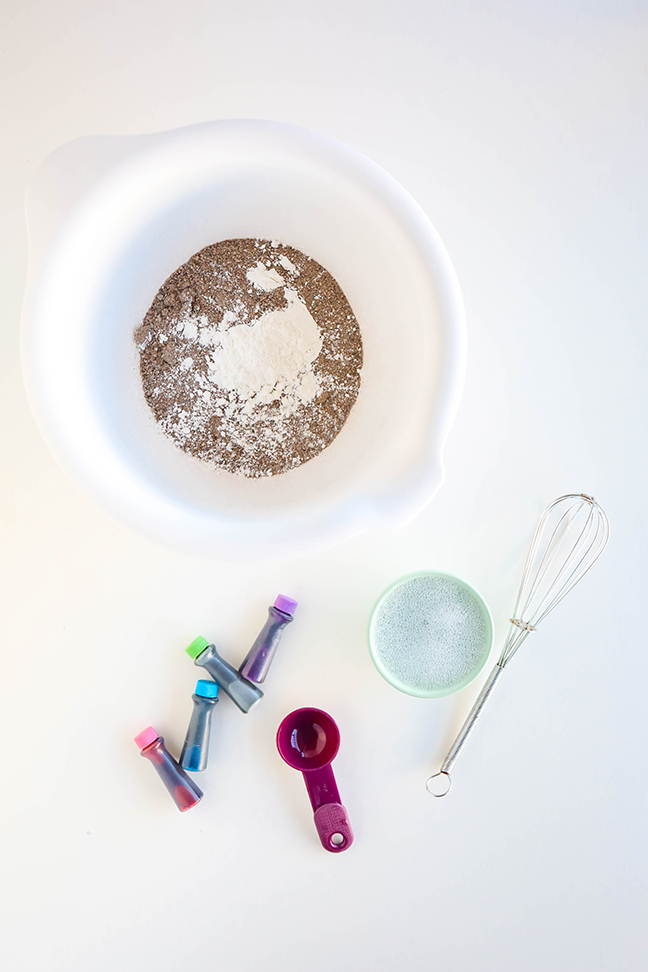 Supplies:
2 cups sand (from the beach or the sandbox)
2 tablespoons corn starch
small bowl of water
1.5 teaspoons dish soap
food coloring
whisk
Instructions: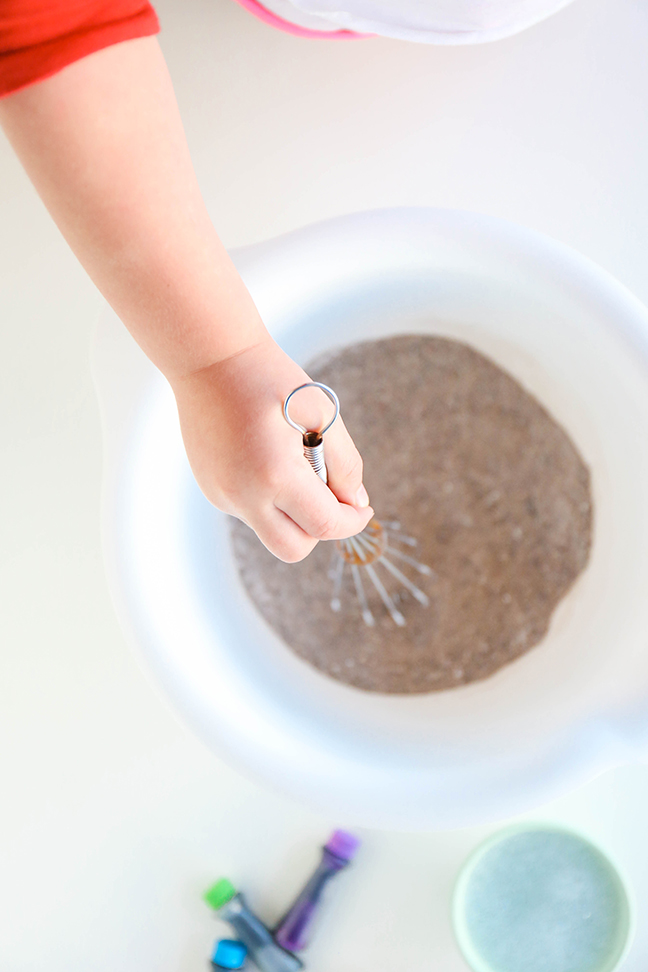 Step 1: Combine the sand and corn starch with a whisk.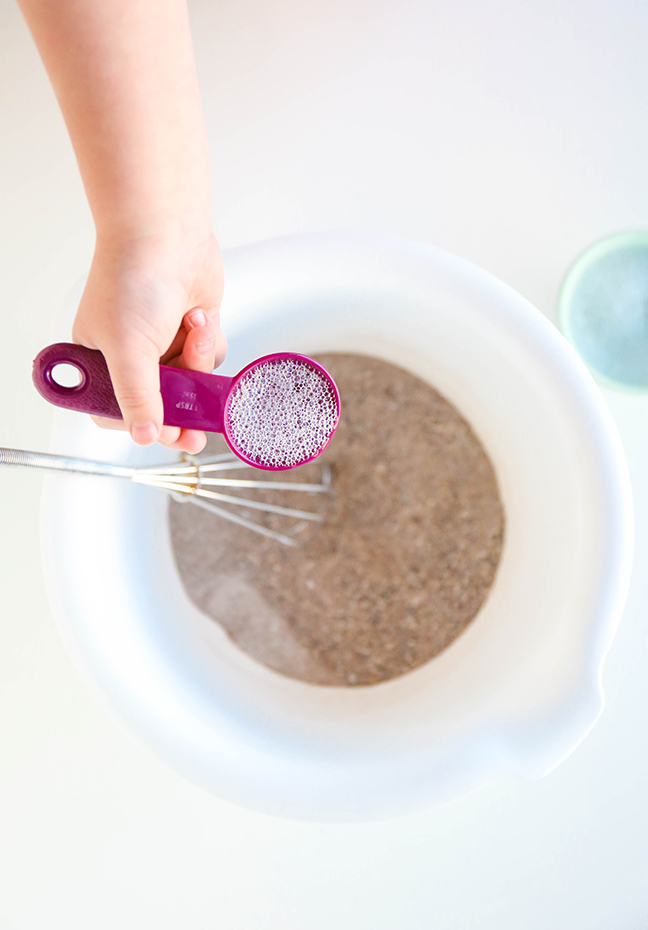 Step 2: In a small bowl, add the dish soap to the water and stir until nice and bubbly. Add 1 tablespoon to the sand mixture and whisk gently until sand feels damp. If your sand is still dry in spots, add a little more water until it is completely damp.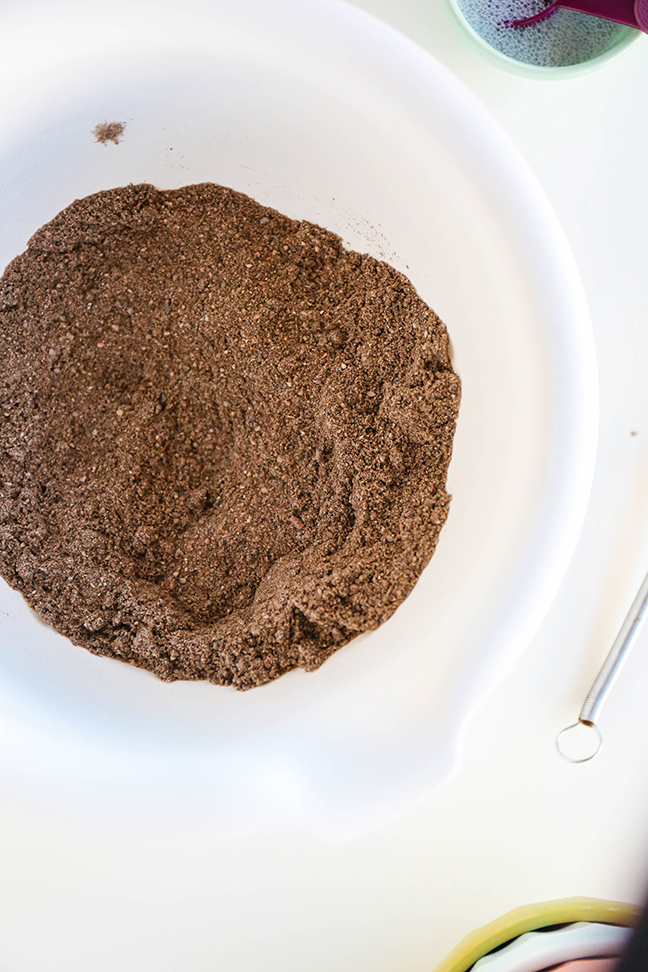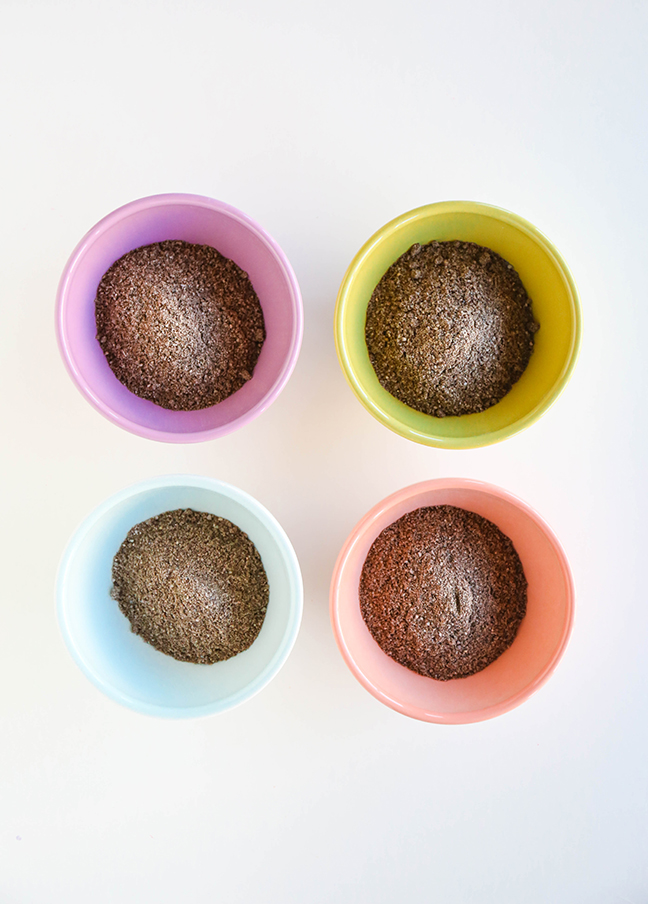 Step 3: Separate the sand into smaller bowls.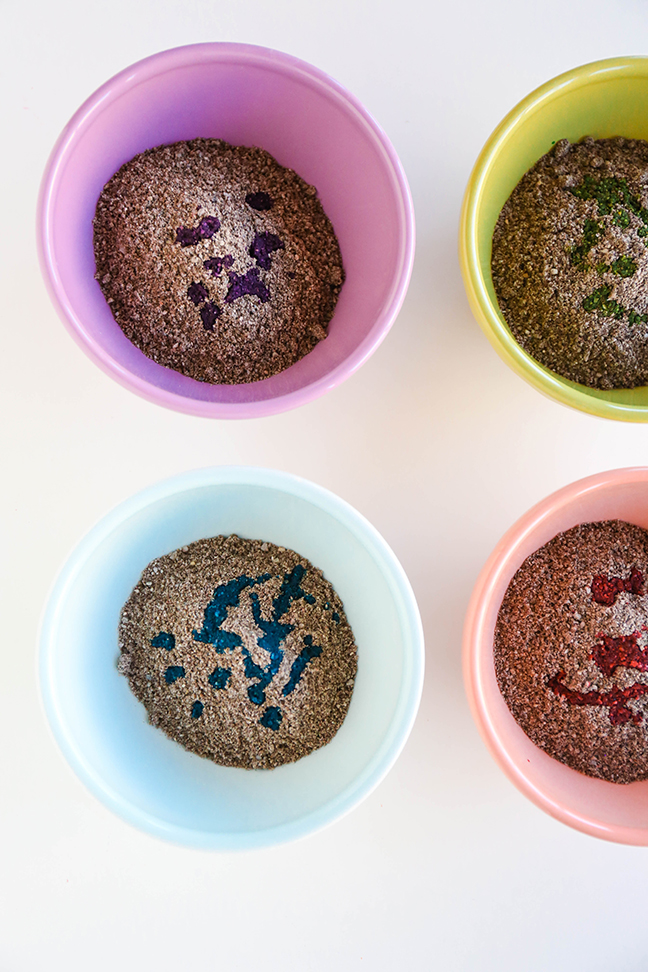 Step 4: Add food coloring to each bowl and whisk gently until completely mixed. Be as generous with the coloring as you like!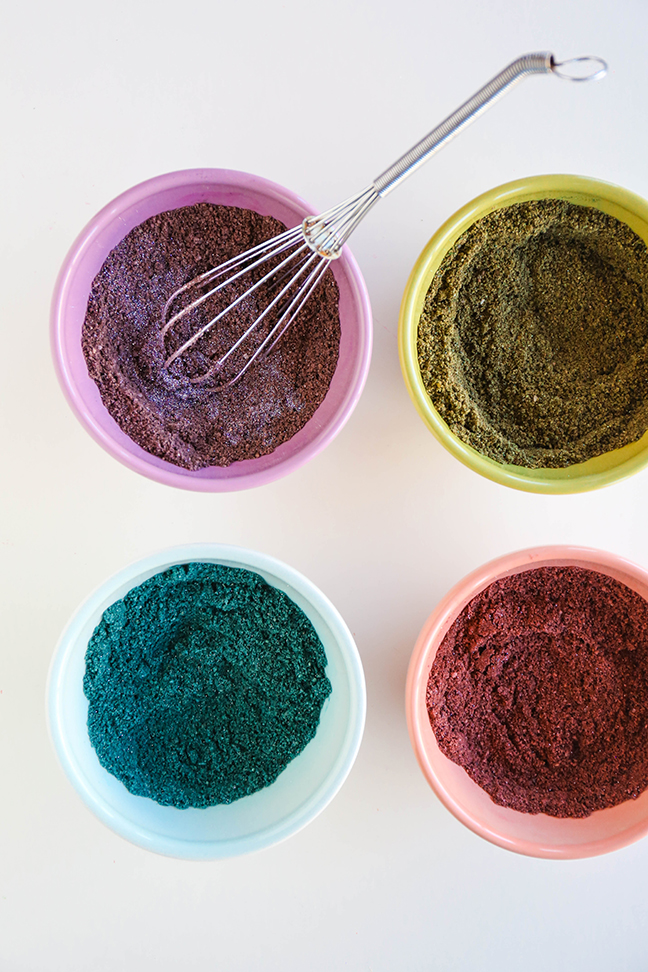 Step 5: Add some glitter to take things to a different level. My daughter went nuts for the sand right about here!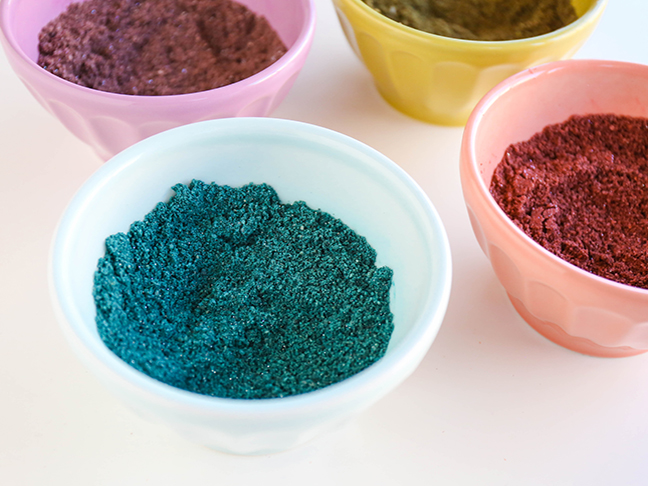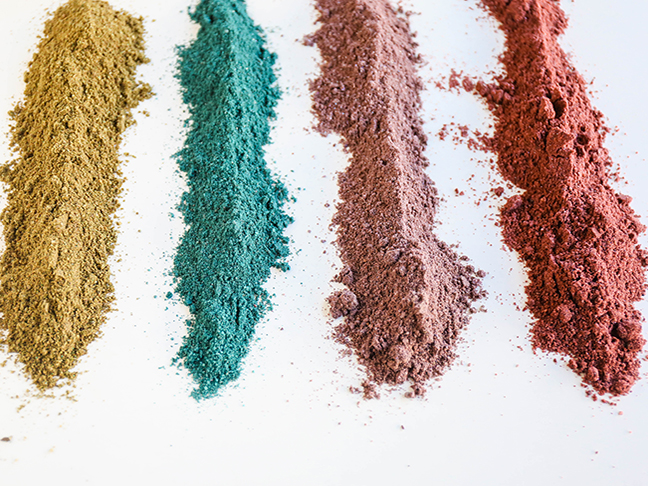 Step 6: Spread the sand out and allow 1 to 2 hours to dry.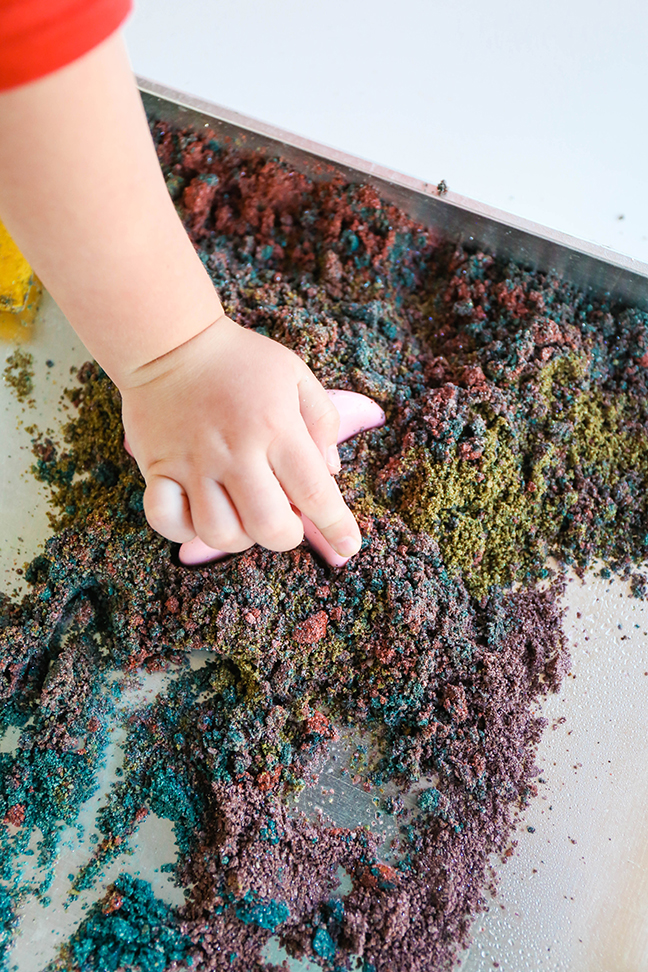 Once the sand has dried, pour it into a tray or large plastic container and let your kids go to town!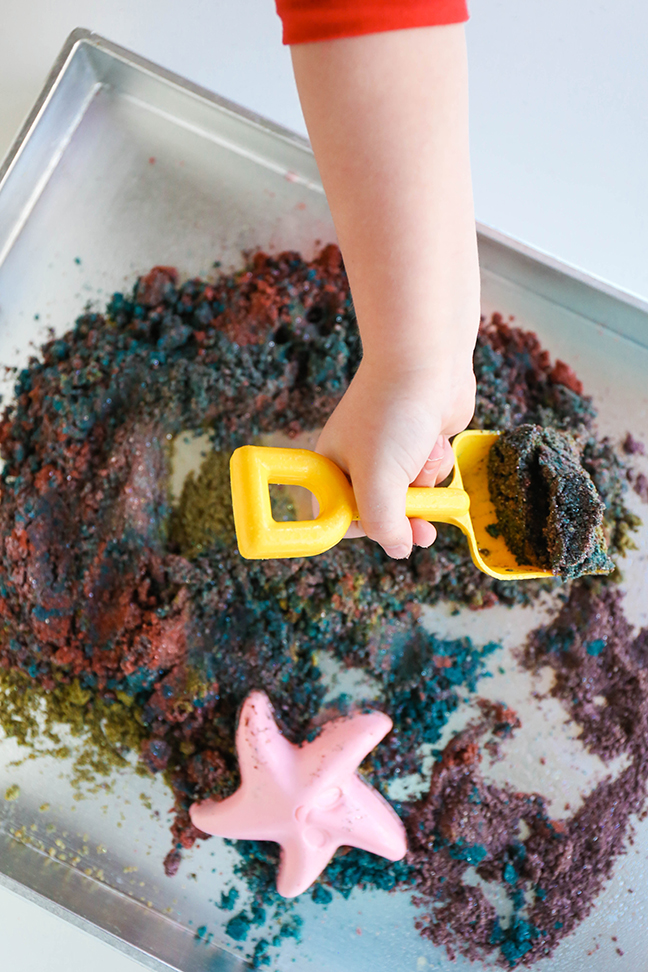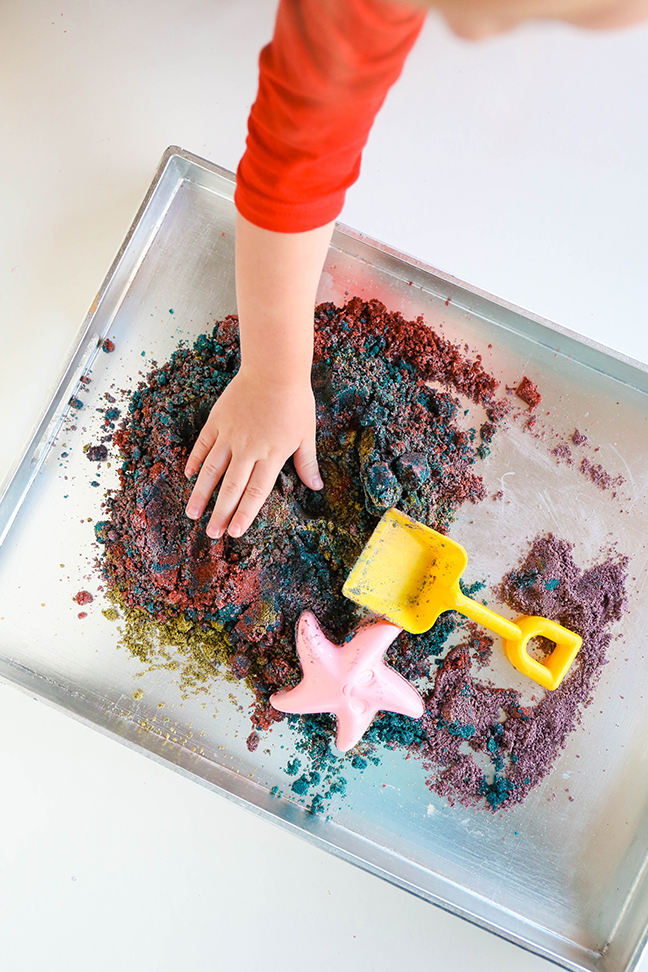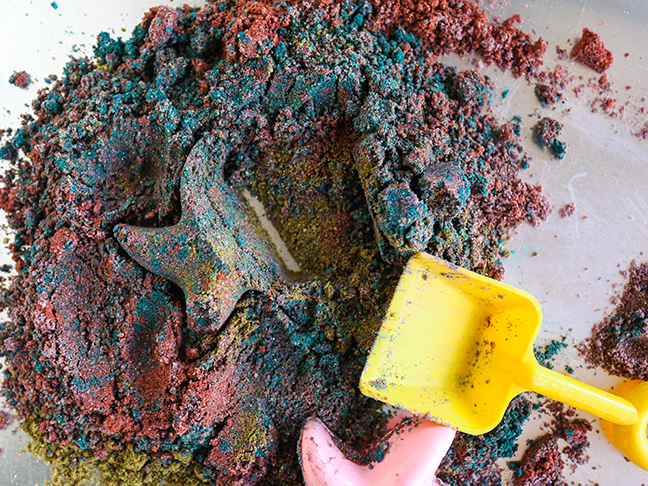 The dish soap helps the sand keep its shape while it's still dry to the touch!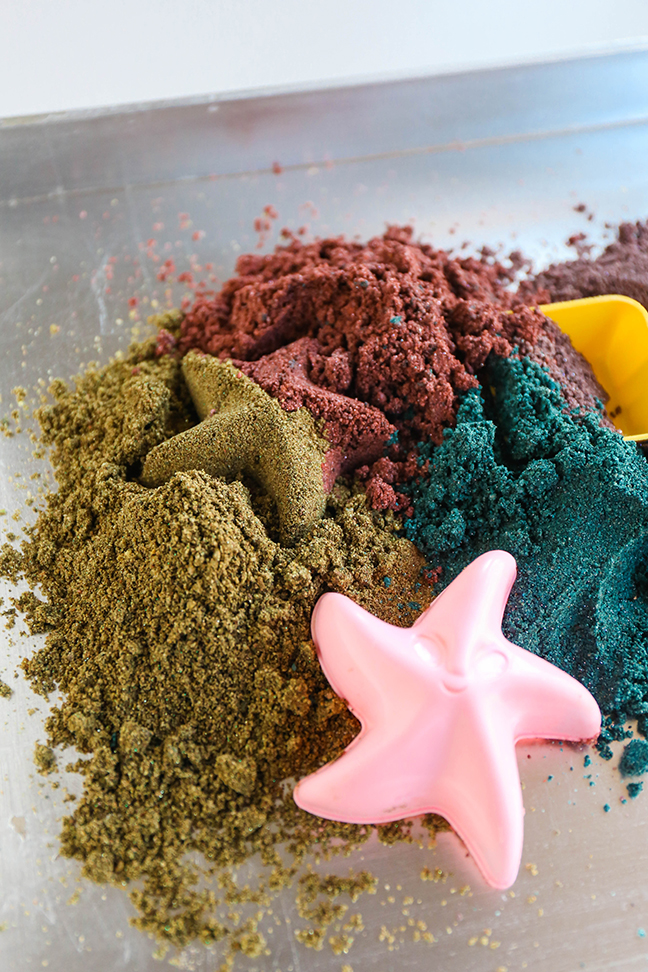 Kids will spend hours playing with this stuff!