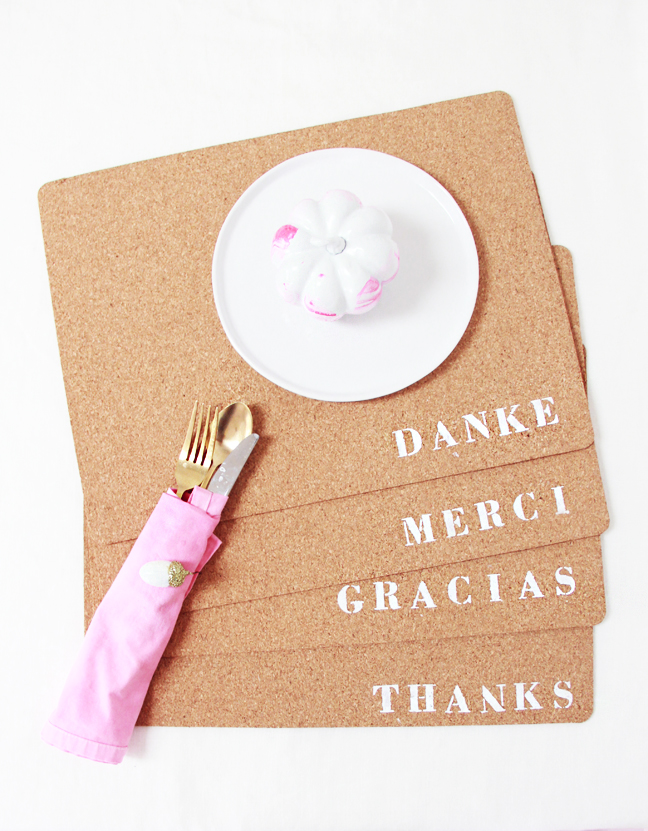 While I do LOVE cooking, decorating the Thanksgiving table is high on my list of favorite things to do for the holidays. Cork placemats are so easy to personalize, and you can easily DIY them to fit any theme or idea you have for your Thanksgiving table. Thanksgiving is the time to give thanks, this year we're giving thanks in a variety of languages with these simple DIY Thanksgiving placemats.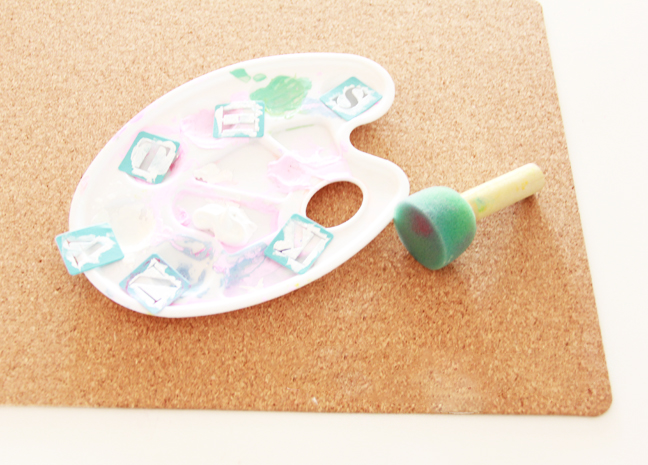 Supplies:
Cork placemats (found mine at IKEA)
Paint
Instructions:
Step 1: Line up your stenciled letters before painting. If you have a word that uses the same letter twice, use another stencil in its place to insure your spacing between letters stays the same! (Just remember not to paint the placeholder or you will spell your word wrong.)  Here I used the E as a placeholder for the word "Gracias."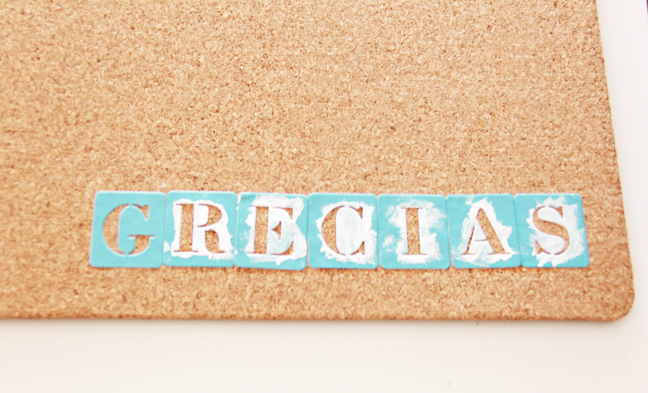 Step 2: Paint your word and then remove the stencil right away!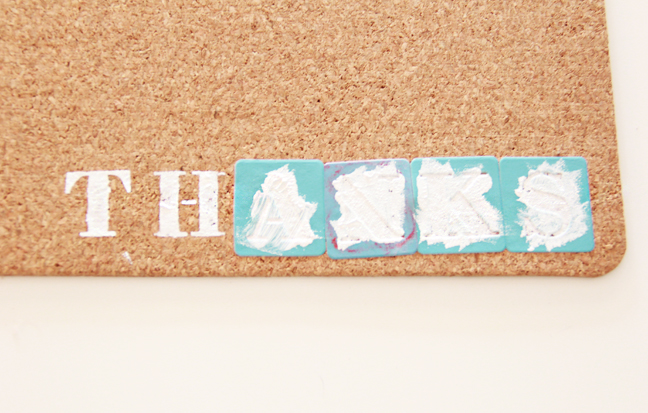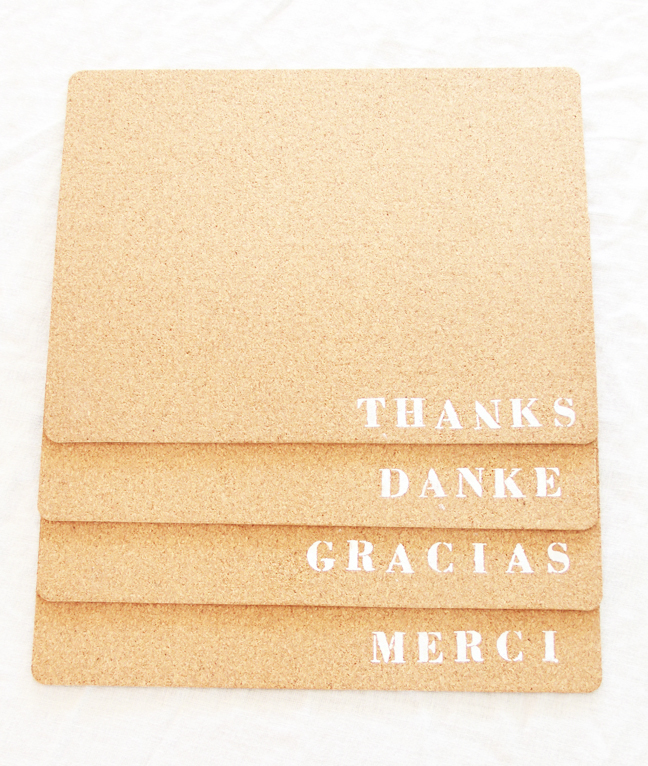 Thanks, Danke, Gracias, & Merci!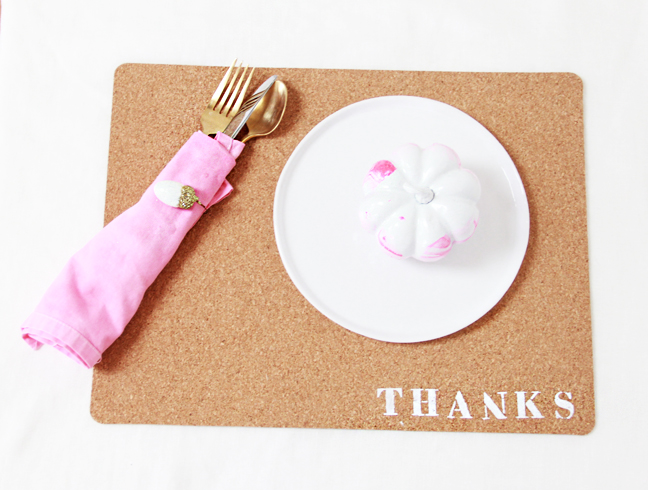 More DIY Thanksgiving Decor: