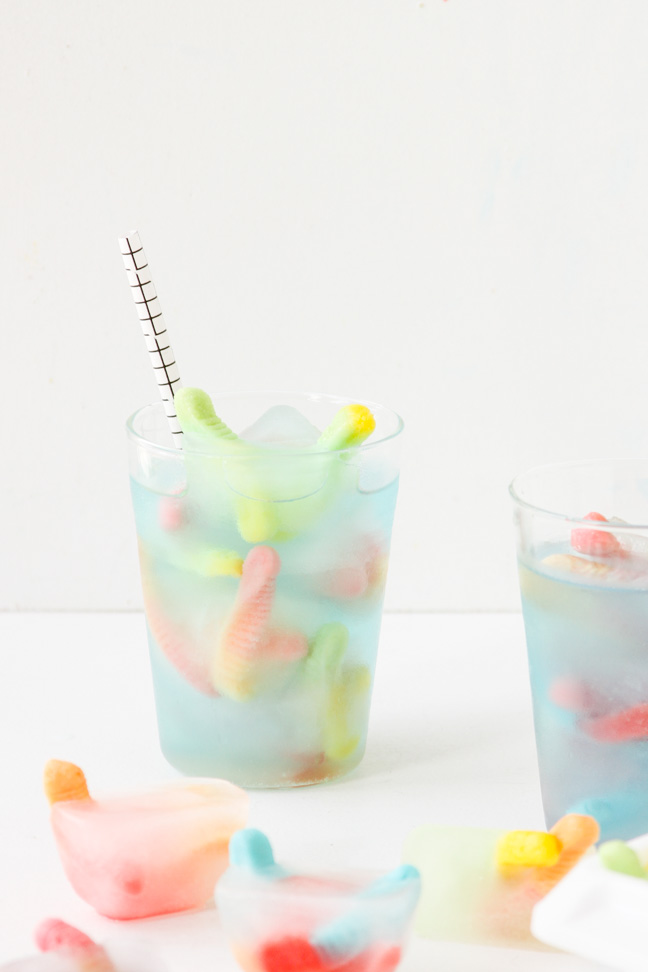 I love the idea of coming up with little pranks to keep kids entertained throughout the year. And in my mind, there is not a more prank-worthy holiday than Halloween. So, I thought I would make some (slightly) creepy, but also super fun and easy Halloween-inspired ice cubes for the occasion.
These DIY ice cubes with gummy worms are a fun way to play a prank on kiddos, especially with an after school snack served with a beverage. Want to make your own? Here's what you'll need…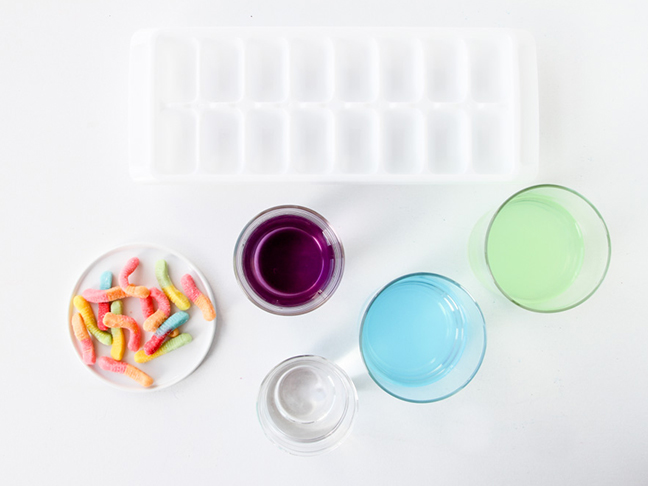 Supplies:
ice cube tray
gummy worms
water OR colorful beverage (like Gatorade or fruit juice)
Instructions: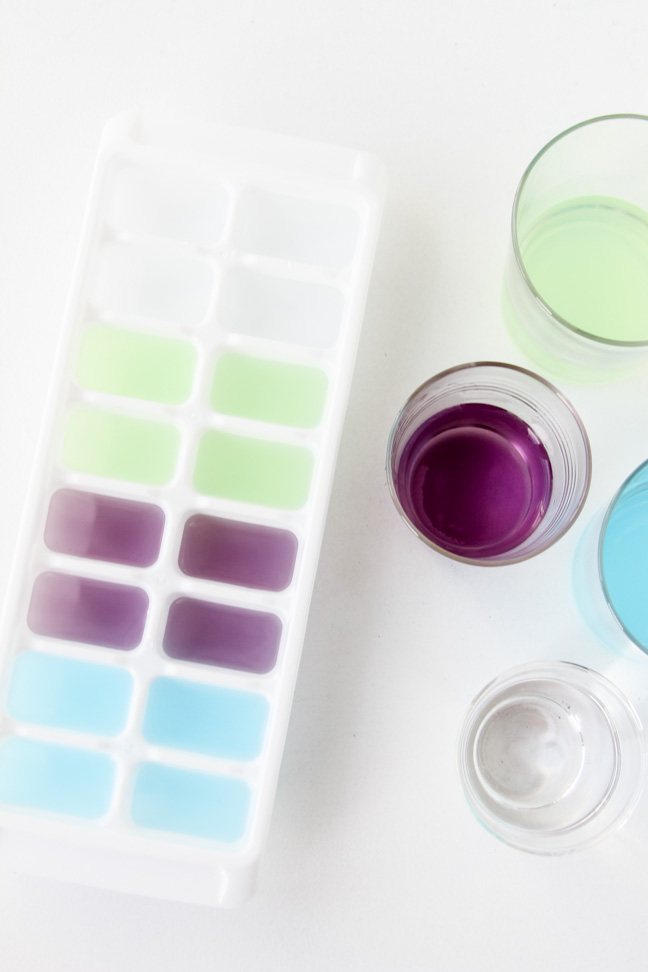 Step 1: Fill each well in an ice cube tray ¾ of the way up with water, Gatorade, or fruit juice. I used four different colors for my ice cubes, so I separated out the colors accordingly.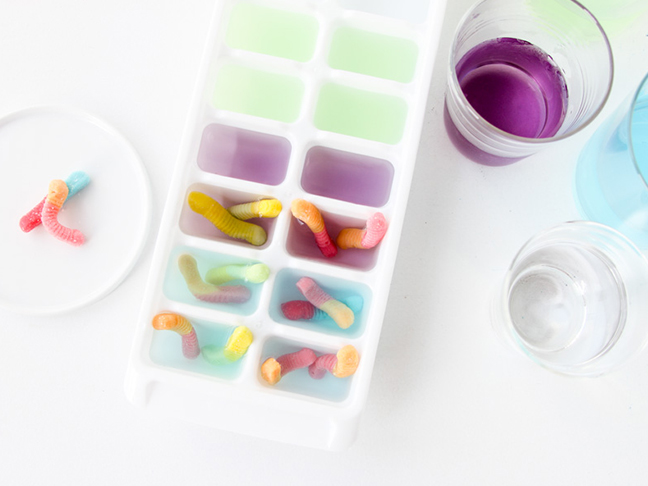 Step 2: Add 2–4 gummy worms to each ice cube well, making sure that at least part of the gummy worm is sticking out of the top of each ice cube well.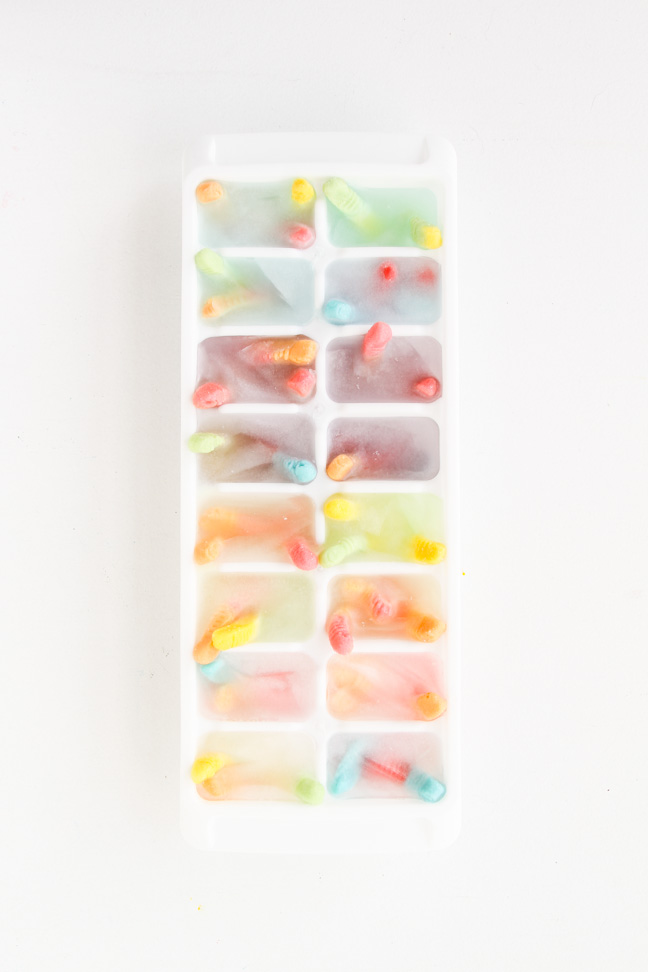 Step 3: Freeze the ice cubes for 4–6 hours, until completely solid.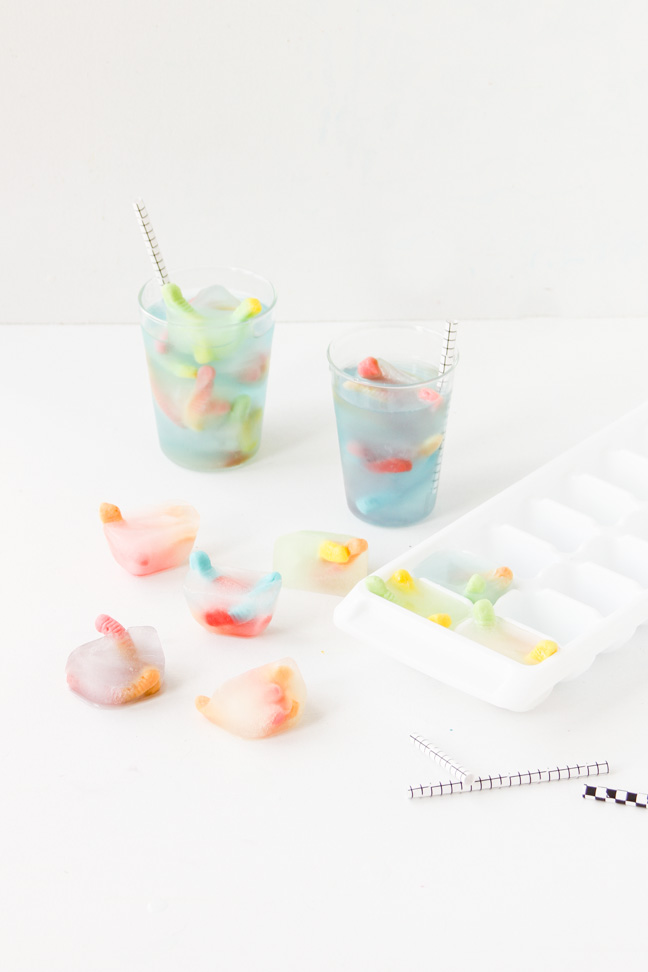 Step 4: Remove the ice cubes from the tray. Fill a cup with the ice cubes and pour water, juice, or clear soda (like Sprite) over the top. Sit back and see if your little one does a double take before they take their first sip. Enjoy!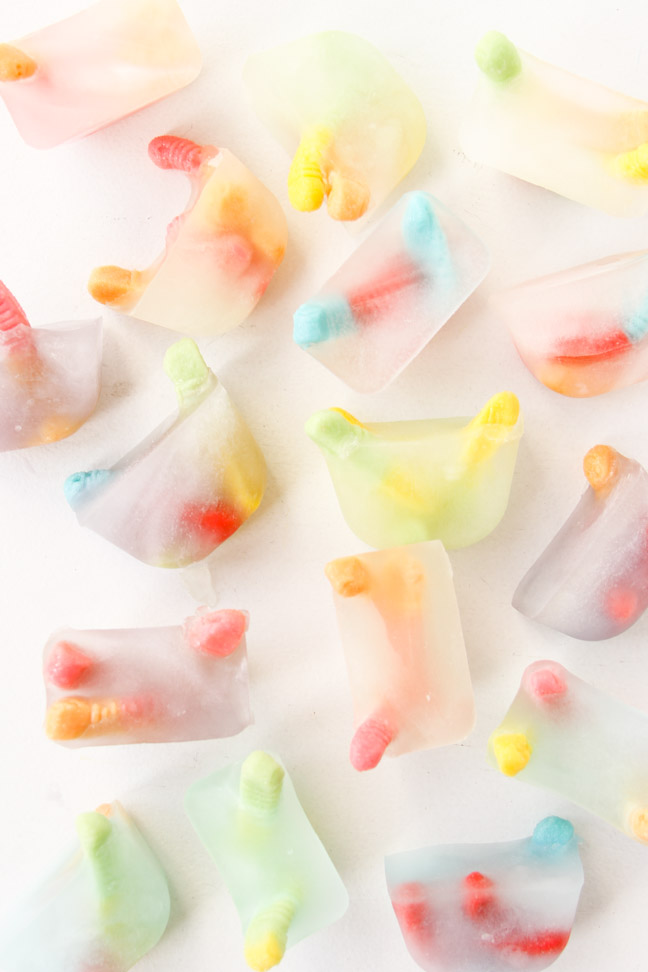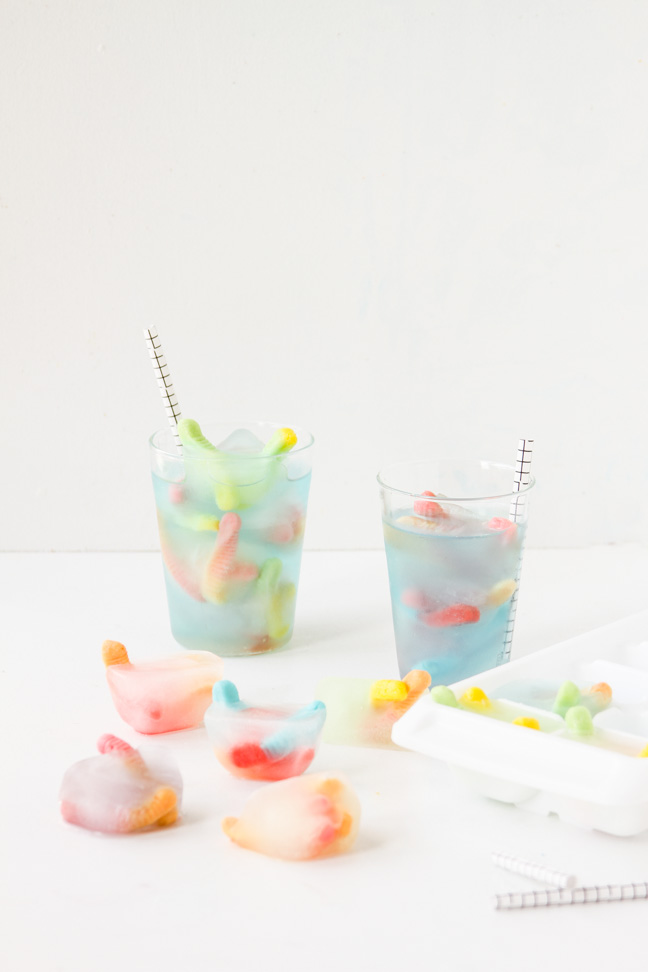 More DIY Fall Drinks: