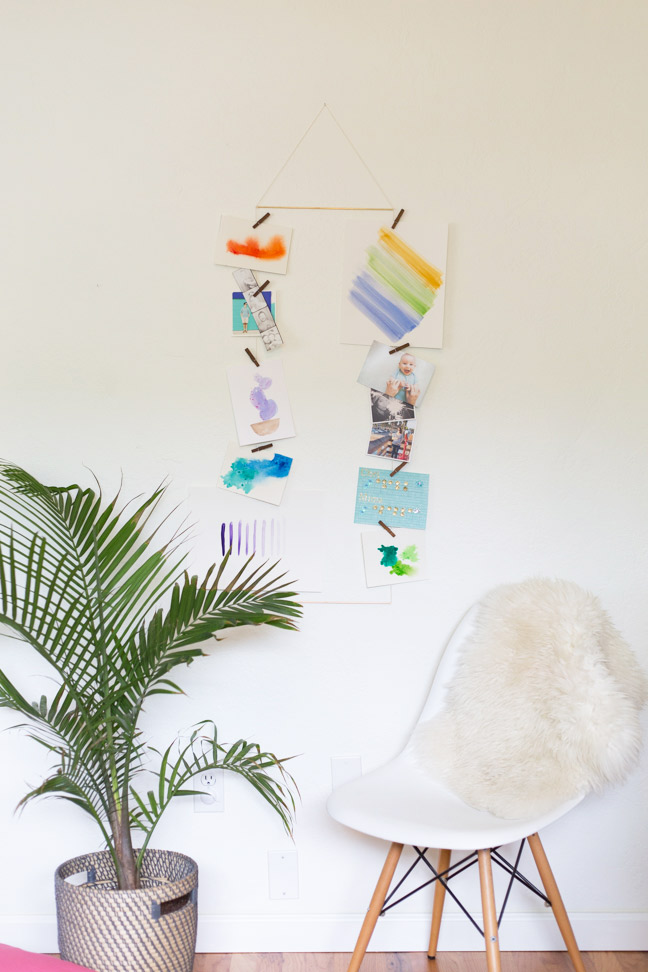 Is your house overflowing with artwork lovingly made by your little ones? My little guy isn't even old enough to hold a crayon yet, but we're up to our ears in family photos, kid art, and little pieces of this and that. I was looking for a way to display it all that was a little cooler than the ol' refrigerator magnet routine, and so this brass and twine beauty was born! It's a cool, modern way to display your kids' art, photos, cards, and more. I love that it's totally understated and simple, but is totally effective at displaying all of those sweet drawings you're bound to get. And the best part? It'll take you five minutes to make.
Supplies:
thin twine
brass tubes like these
small clothespins
scissors
Instructions:
Step 1: Decide how long you'd like your display. To get your desired length, double it and add two feet—that's how much twine you'll need to cut. For example, if you want a three-foot-long display, double it to six and add two, totaling eight feet of twine. (Be sure the twine you choose is thin enough to fit through the brass tubes.)
Step 2: Thread your twine through your first tube.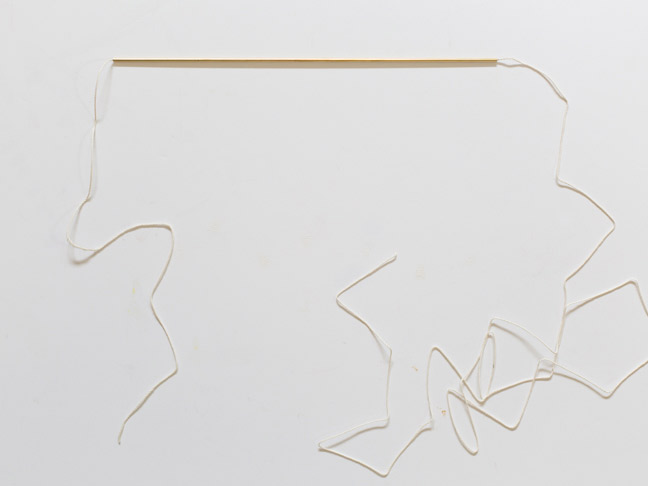 Step 3: Thread the twine through the second tube, and tie the two ends of the twine in a knot so that both tubes are on a single loop of twine.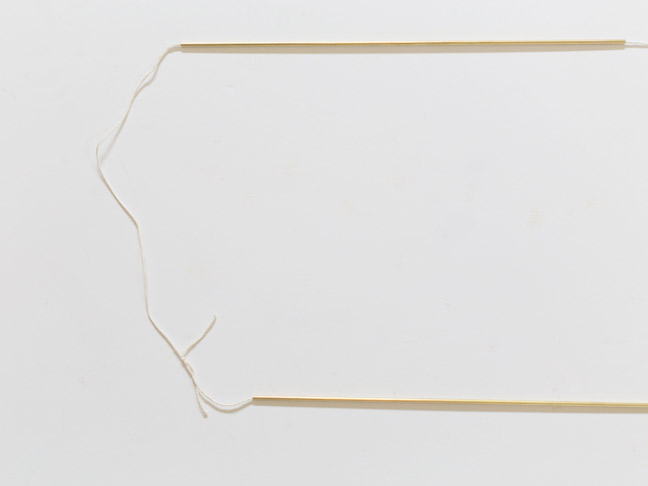 Step 4: Cut a twenty-inch length of twine. Choose one brass tube; tie one end of the twenty-inch piece near one end of the tube, and the other end near the opposite side of the tube. This will be the hanger of your display.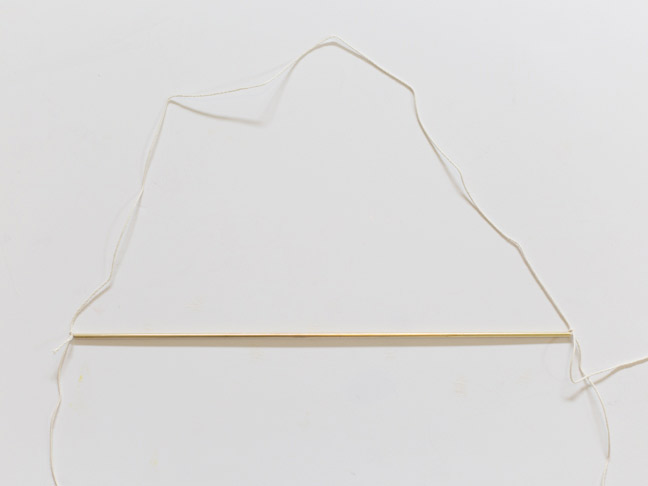 Step 5: Trim all long ends from the knots in your twine. Hang the display on the wall and start clipping your art up. It's best if you clip an even amount of art to each string on each side so that the hanger remains balanced.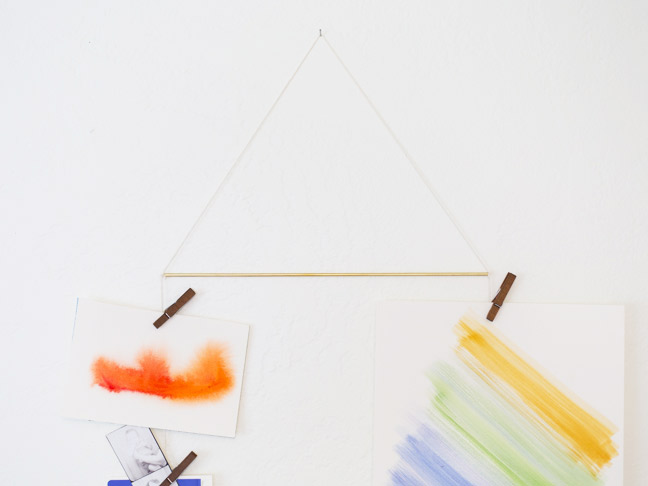 Step 6: Keep putting up your children's art! Rotate pieces in and out as you like.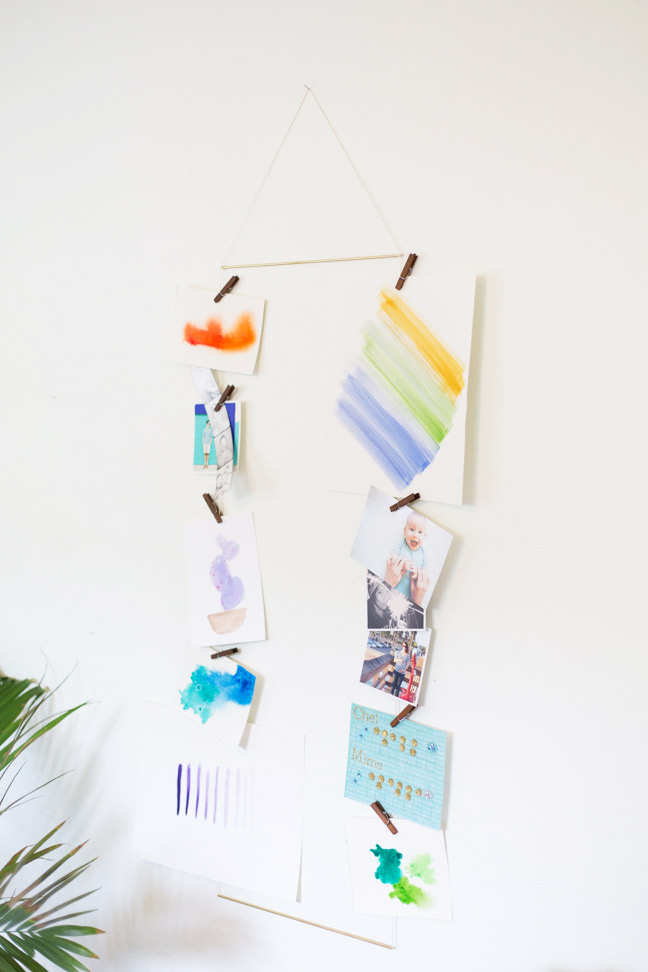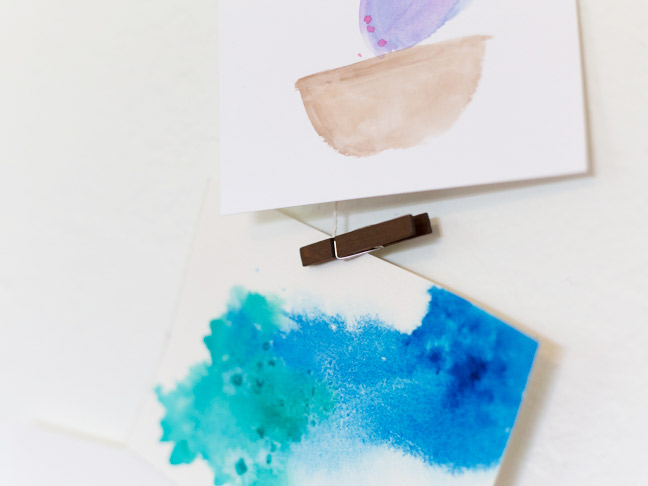 More DIY Art Displays: