I don't know what it is, but every summer I feel the need to make bracelets. I think the hot sun and carefree vibes evoke the hippie in me. This year, I decided to make colorful boho bracelets with mini tassels. I've been seeing tassel accessories everywhere lately! You can buy these in the store for ten dollars each, or you can make ten for the same price. This is a great afternoon project for your kids. Who doesn't love a craft project that's actually wearable afterwards?
I love to stack, mix, and match bracelets. So, I'll probably include one or two of these DIY tassel bracelets with a few others I have. Or maybe I'll wear them all at once. The options are endless!
Supplies:
Beads (I chose 6/0 seed beads)
Scissors
Elastic bracelet string (I chose black)
Needle (with the eye large enough to fit the elastic string through)
Embroidery thread
Jump rings
Instructions: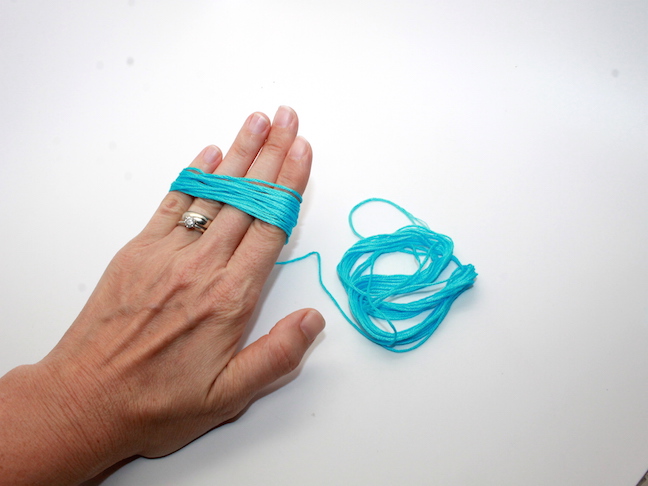 Step 1: Wrap embroidery thread around your four fingers fifteen to twenty times depending on how thick you want your tassel. (I wrapped about twenty times.)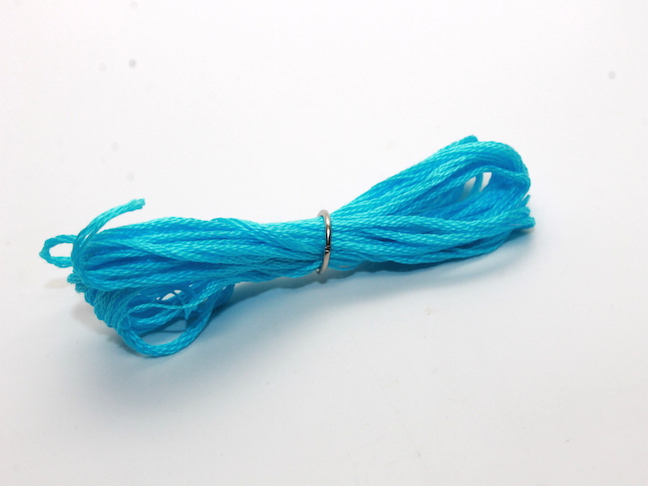 Step 2: Carefully pull the thread off of your fingers and slip a jump ring onto one of the sides and slide it to the center of the looped embroidery thread.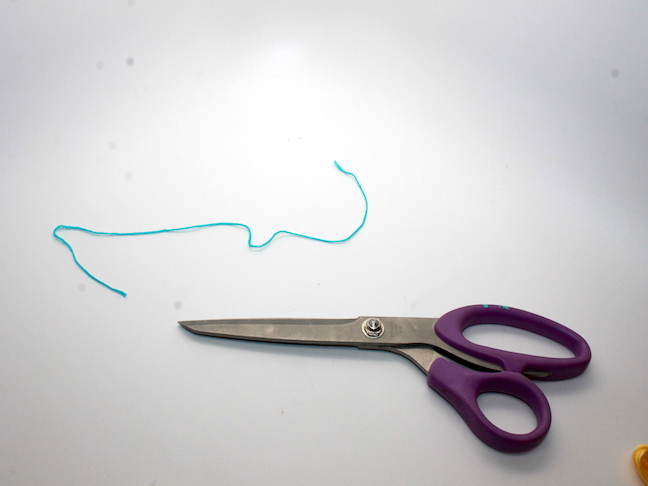 Step 3: Cut an eight-inch piece of embroidery thread.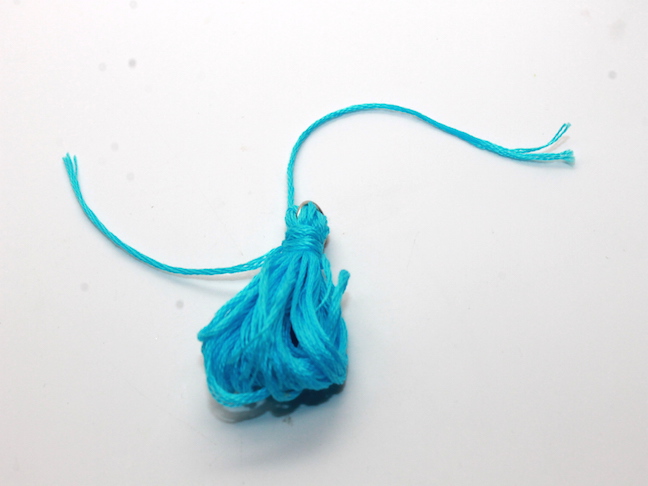 Step 4: Fold the looped thread in half and wrap the second piece of thread around and around the top of the tassel, leaving the jump ring in the center of the top. Tie a number of knots to secure.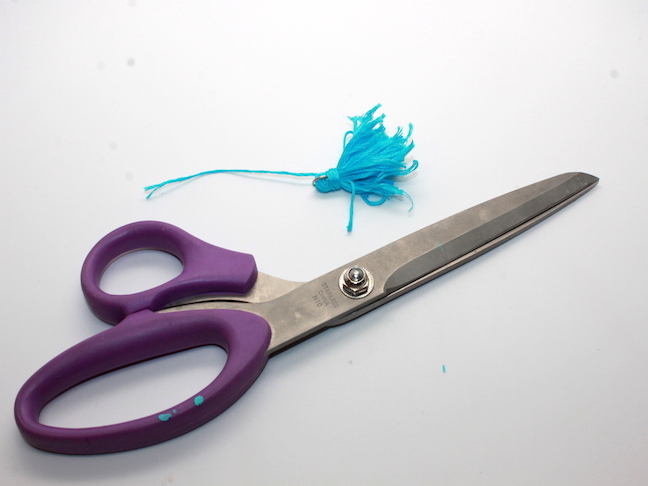 Step 5: Take your scissors and snip the bottom of the loops and trim the tassel bottom to make it even. Snip off any excess pieces of string.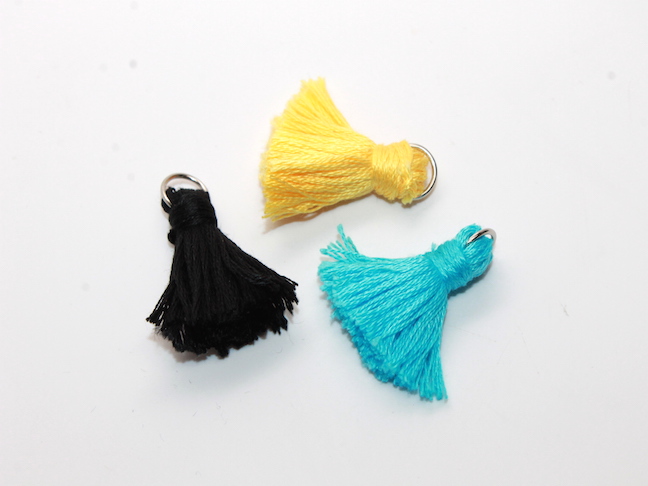 (Tassel compete!)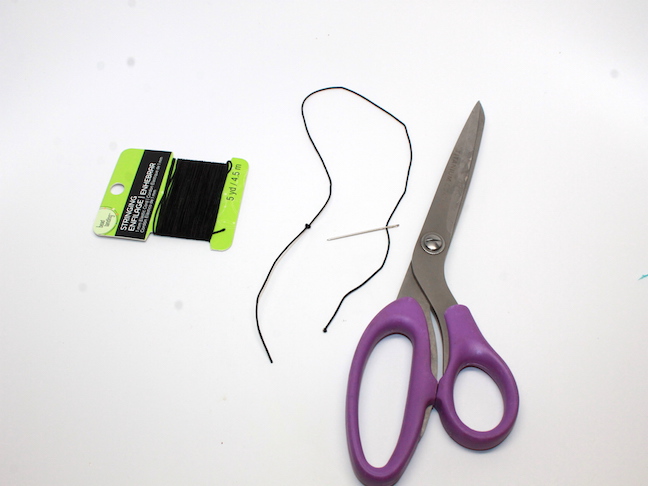 Step 6: Cut off a twelve-inch piece of elastic bracelet string. Tie a knot at the end. Thread the needle on the other end.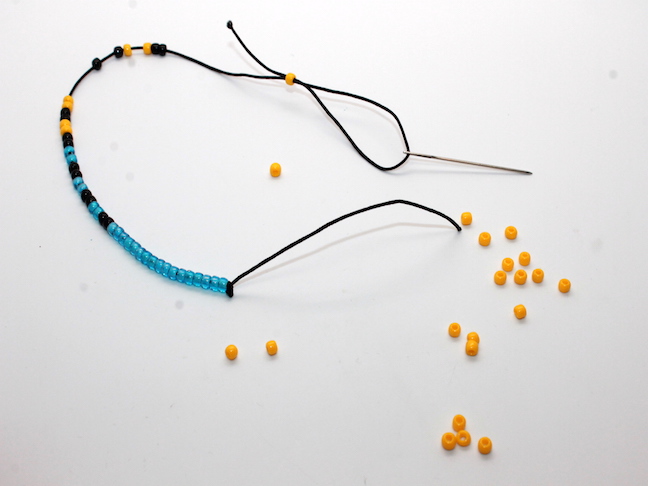 Step 7: With the needle still on the elastic bracelet string, pull the beads onto the string.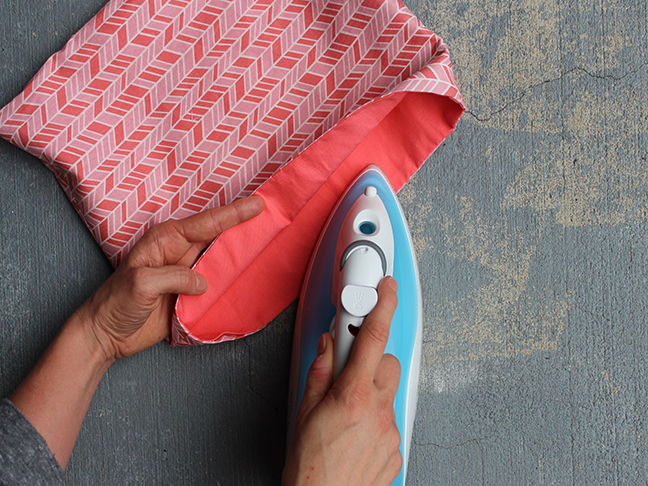 Step 8: Once you get it to your desired length, thread the tassel onto the string. Tie a knot. Then tie the two bracelet ends together.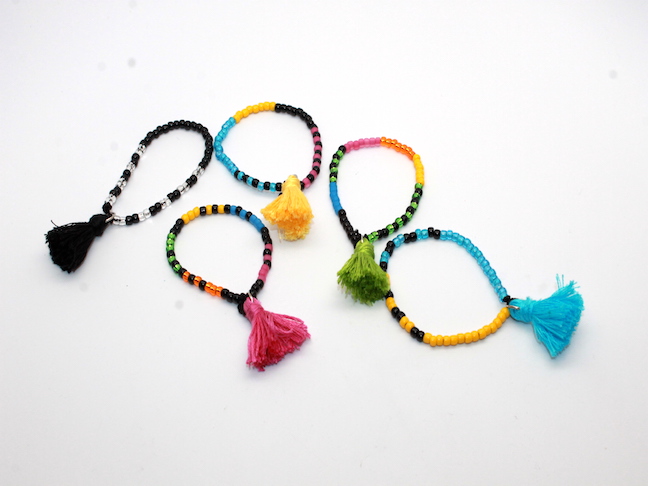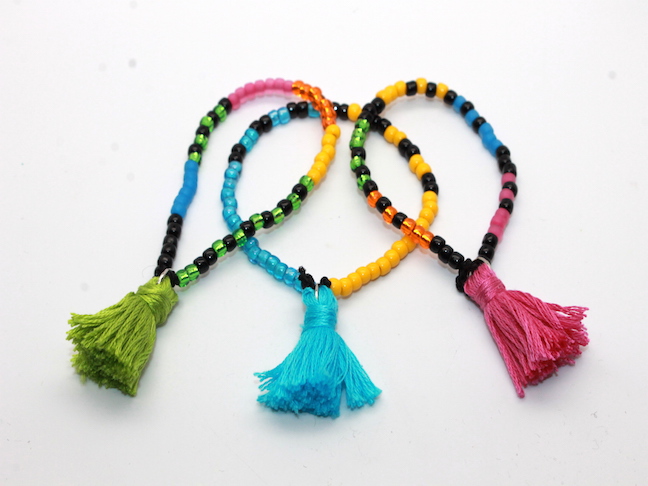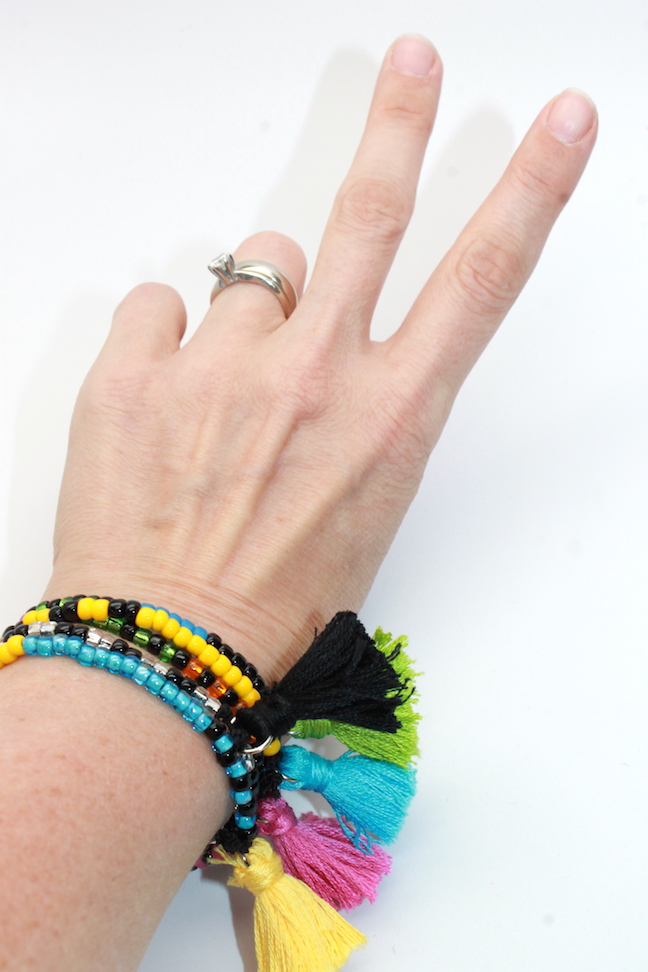 PEACE OUT!
More DIY Jewelry: