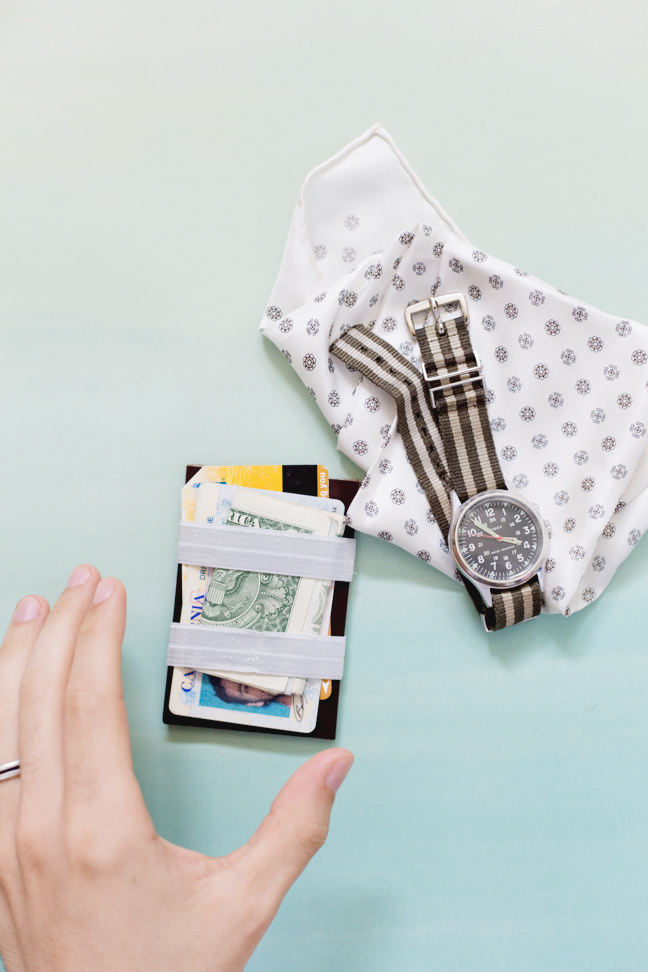 Father's Day is this weekend. I'm pretty pumped this year because my husband will soon be the dad to two kiddos. I can't wait to celebrate him and all of the hard work that he does for our soon-to-be family of four. If you're into hand-making something super useful this Father's Day, here's a simple idea that's quick to put together. This leather card holder keeps a slim profile that makes it better than a wallet. Even better there's no sewing involved, so your kids can help too. Make dad a simple little wallet so he can carry his cards, cash, and ID—or even use it as a business card holder.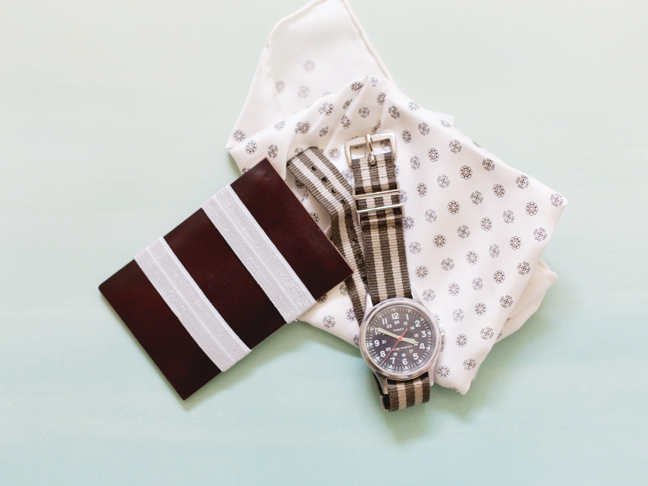 Supplies:
stiff leather (Something a bit on the thicker side is best.)
a small piece of chipboard
cutting mat
rotary cutter
ruler
E6000 adhesive
flat elastic
scissors
binder clips or clothespins
Instructions:
Step 1: Cut two pieces of leather, each 2½" by 3¾". Cut the chipboard to 2″ by 3¼". Cut two pieces of elastic, each approximately 3″.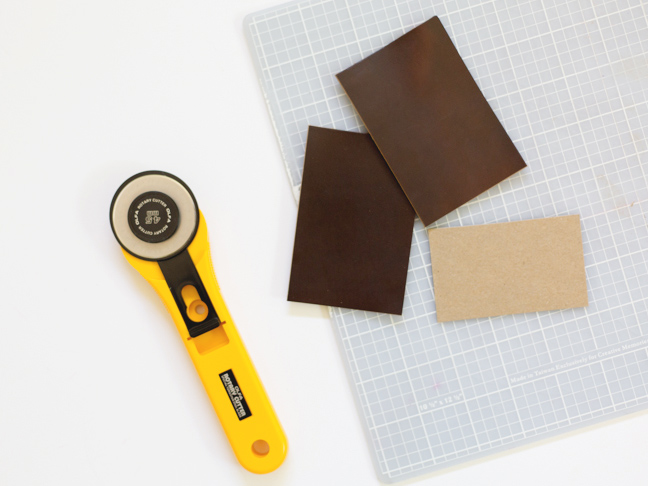 Step 2: Spread adhesive on one side of the chipboard and around the edges of the back side of each piece of leather.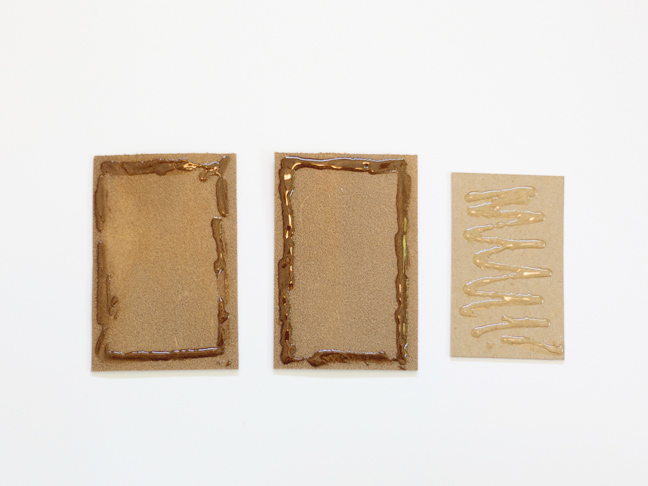 Step 3: Lay the two pieces of elastic down on one of the leather pieces, spaced evenly and with enough length hanging over the left edge to wrap around the wallet.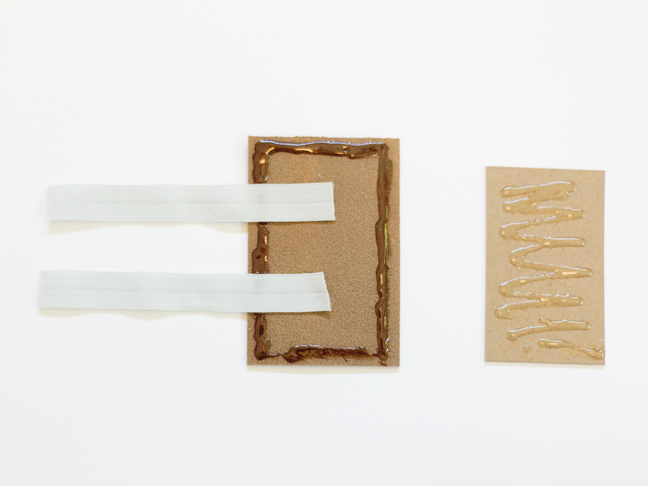 Step 4: Lay the adhesive side of the chipboard down over the elastic and press firmly. Add adhesive to the other side of the chipboard.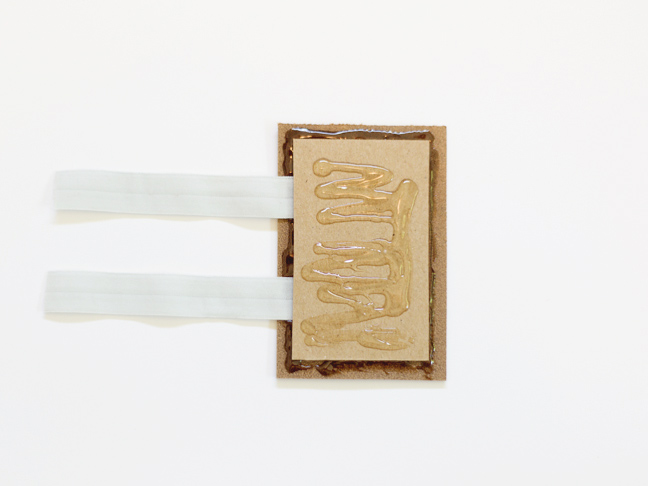 Step 5: Lay the left edge of the other piece of leather down on top of the chipboard. Wrap the two pieces of elastic around the front of the wallet, stretch them a bit, and sandwich them between the chipboard and the top piece of leather on the right hand side.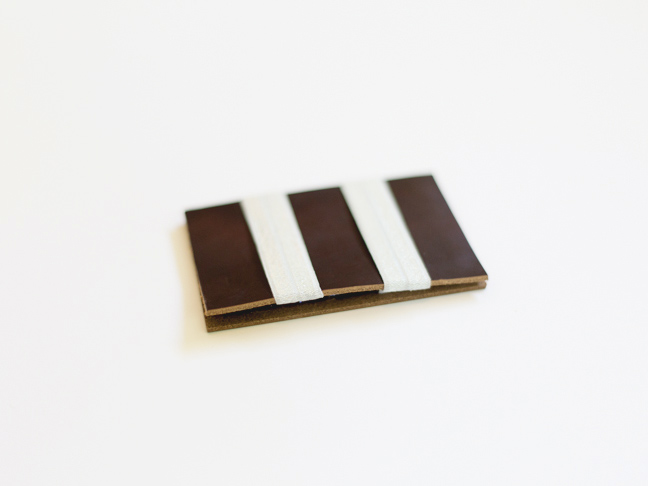 Step 6: Carefully apply clips around the edges of the wallet while the adhesive dries thoroughly.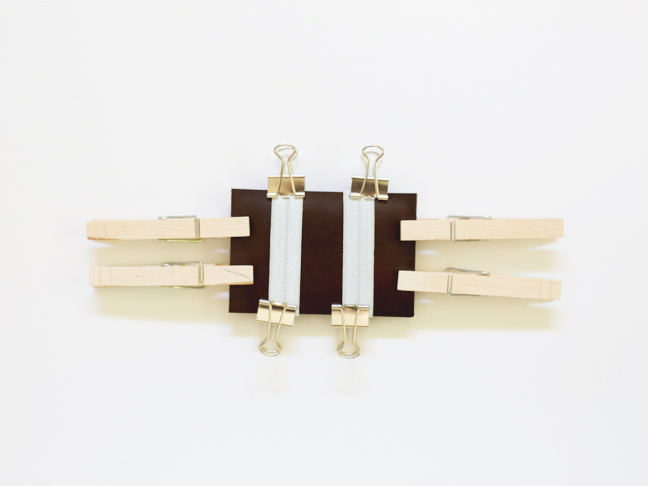 Step 7: Once dried, give to Dad on Father's Day and help him organize his pockets! Happy Father's Day, dads!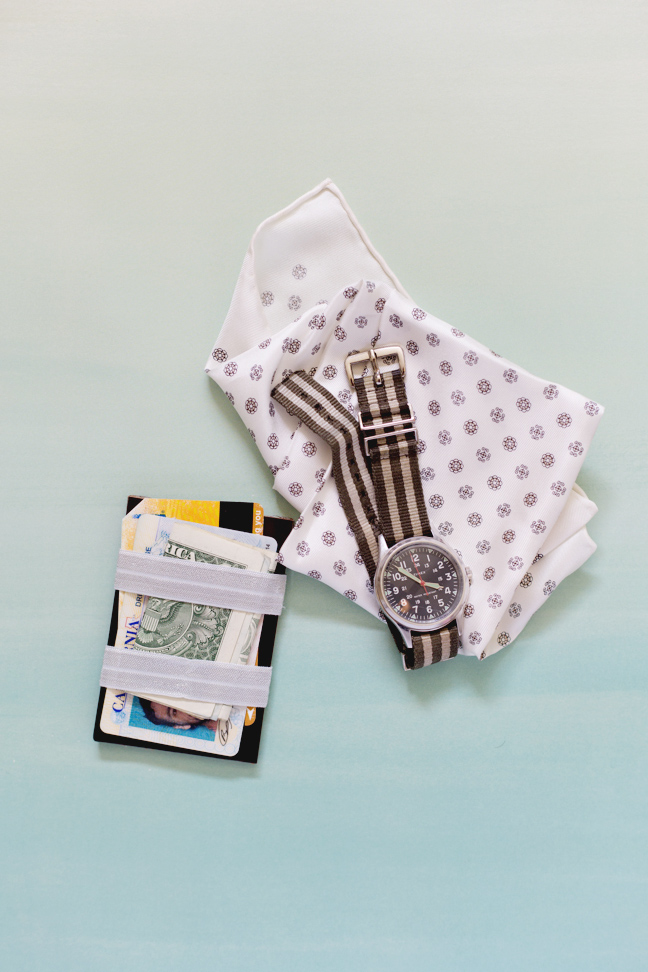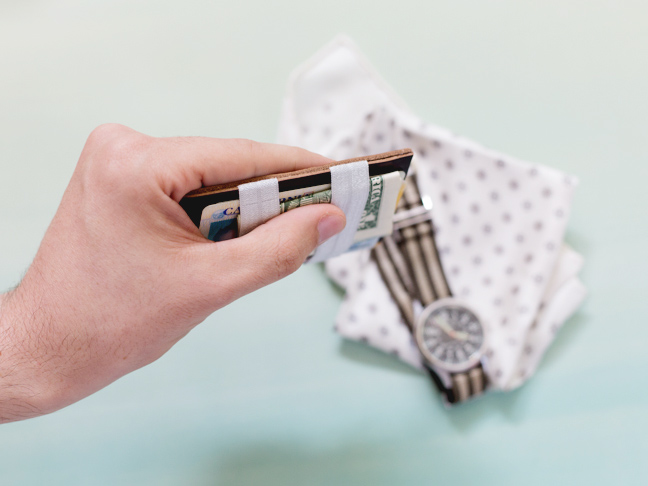 More DIY Father's Day Gifts: