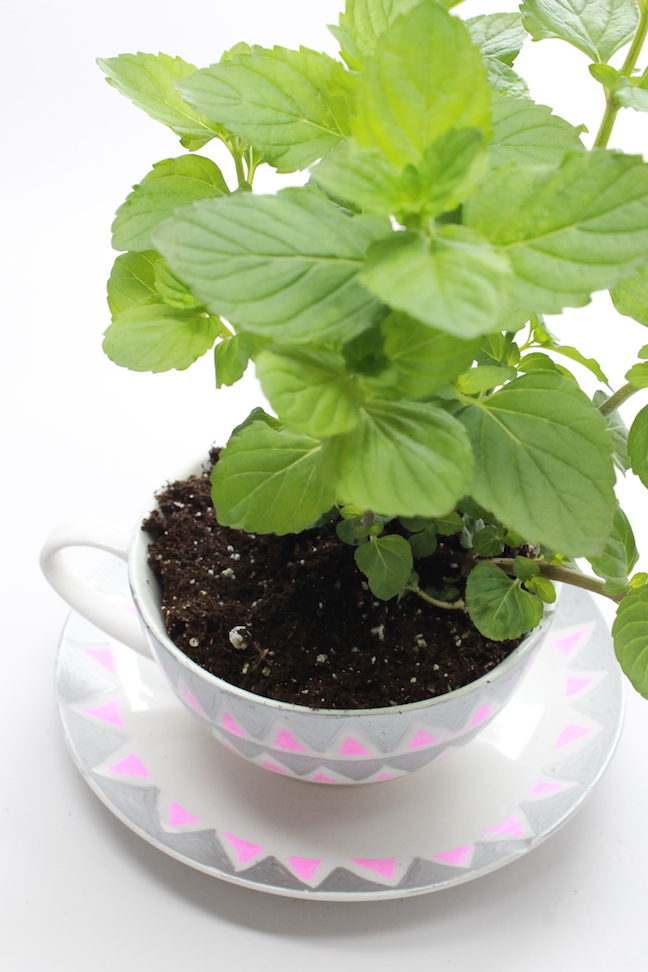 I love creating personalized gifts for my family. Check out this adorable, oh-so-easy-to-make teacup garden that you can customize for Mom on Mother's Day.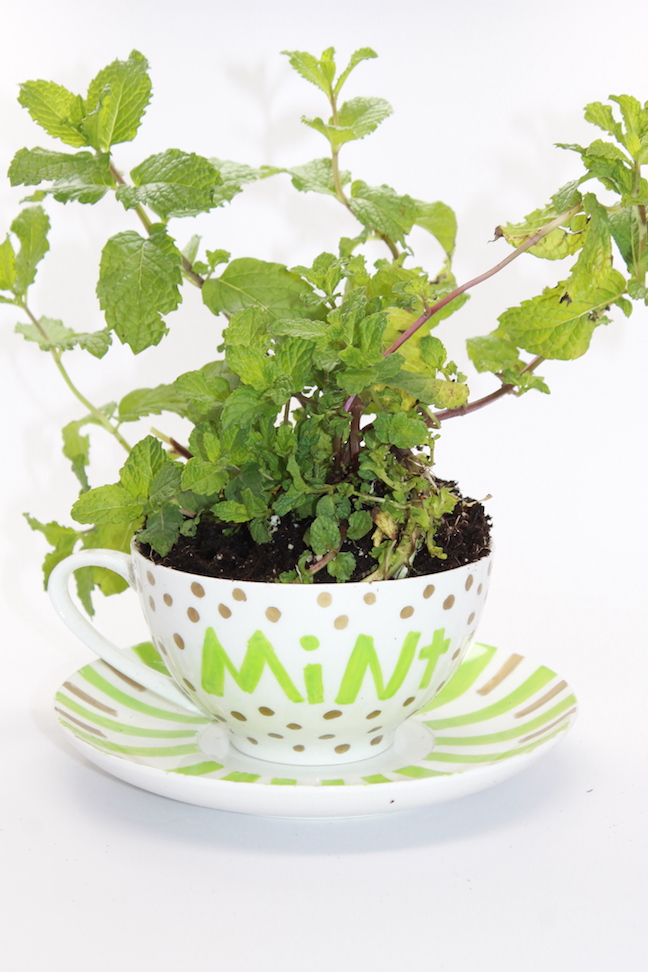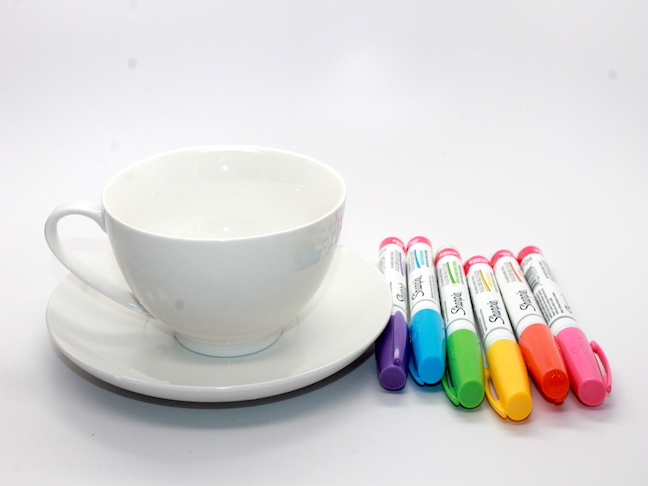 Supplies:
Oil-based paint pens
White teacup and saucer (Tip: Look in your cupboards for an old one that you can recycle.)
Plant/herbs
Oven
Instructions: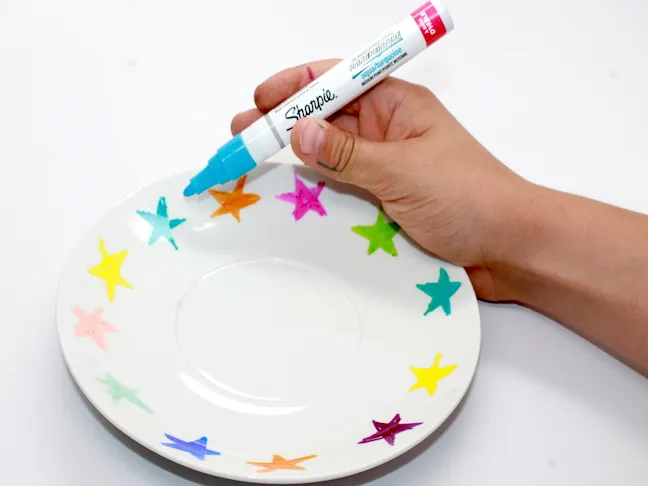 Step 1: Draw a fun design on your teacup and saucer using the oil-based paint pens. Some design ideas: 1. Let your kid color his own for his grandma; 2. Label each cup with your fave tea flavor and then plant the herb; 3. Create a modern, geometric design.
Step 2: Pop into a preheated 400° oven and bake for 20 minutes. Let cool.
Step 3: Fill your teacup with a layer of rocks to help keep the water from rotting the roots, and pot your plant.
Step 4: Give to someone you love.
Project complete!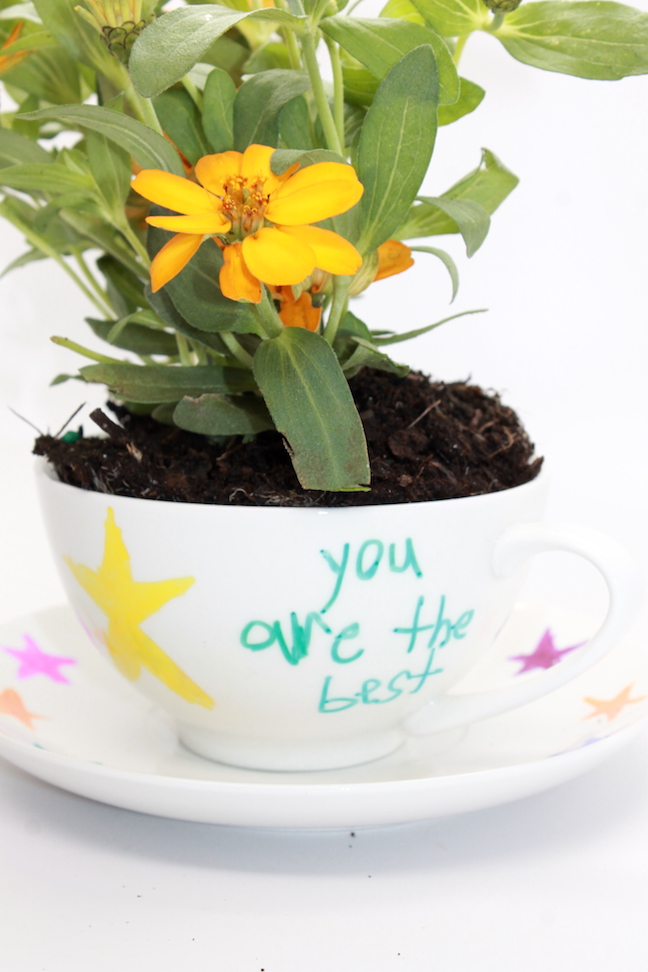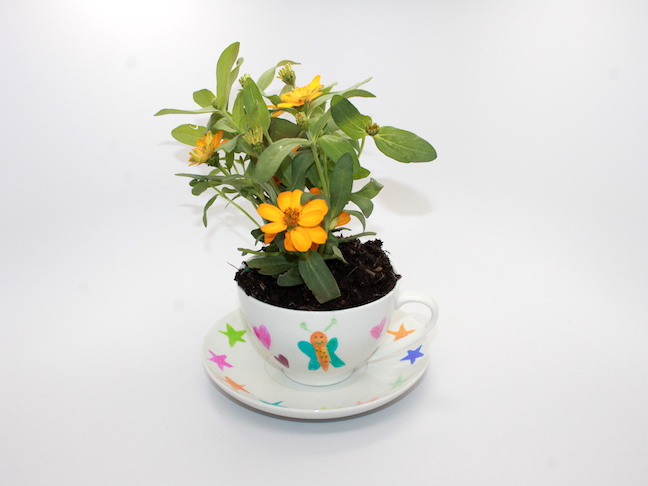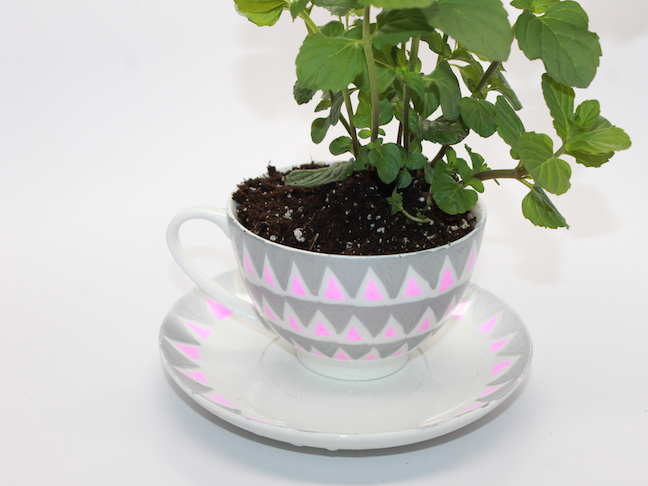 More DIY Mother's Day Gifts: