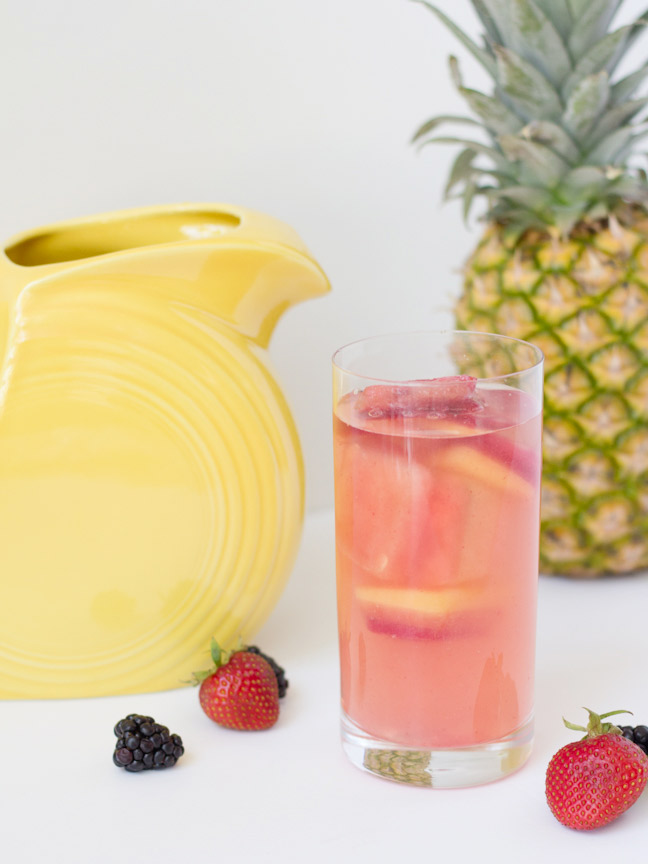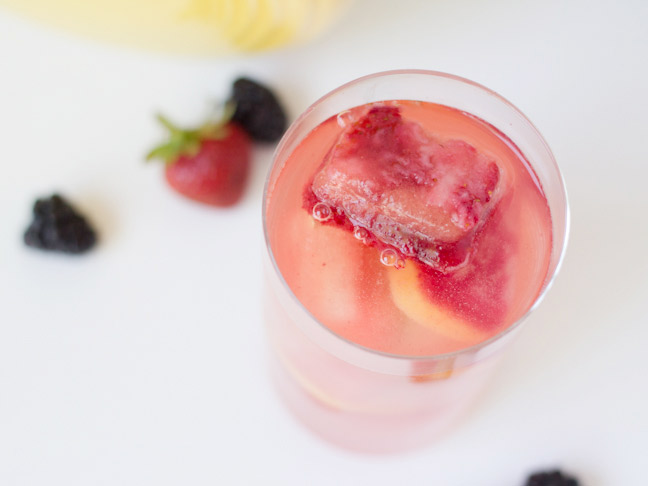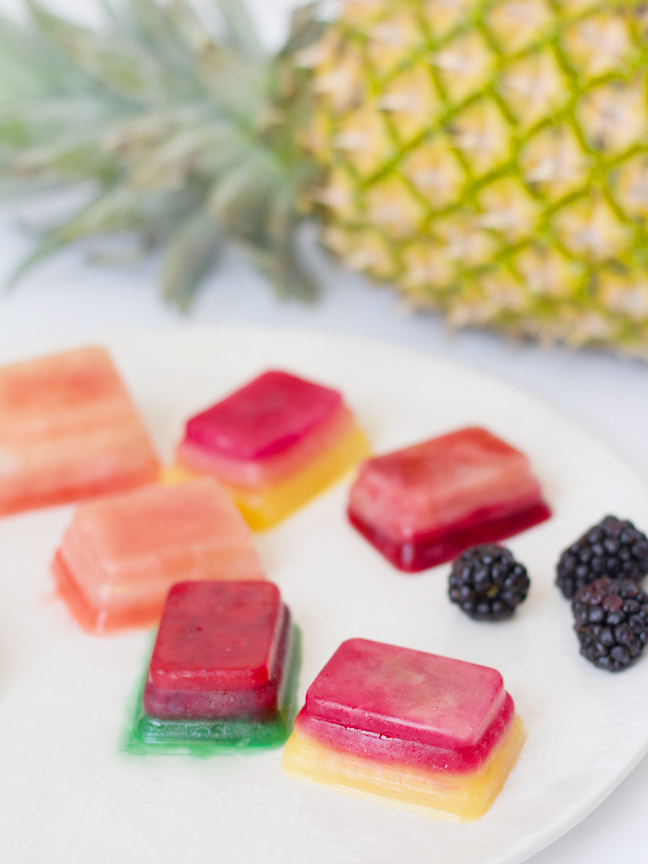 Summer is on its way, and we need a little refreshment! These frozen fruit ice cubes will not only refresh you and your kiddos, but they'll also add a little extra nutritional bang to a regular old glass of water. And double bonus—they're really pretty and fun to make. It could be a great summer-day project with your kiddos; let them choose their favorite fruits and help you layer the flavors!
Supplies:

various fruits or vegetables (the jucier the better!)
a few small bowls
muddler or masher
spoon
ice cube trays (We used these cute silicon trays by Oh Joy for Target!)
freezer
Instructions:

Step 1: Fill your bowls with your favorite fruits.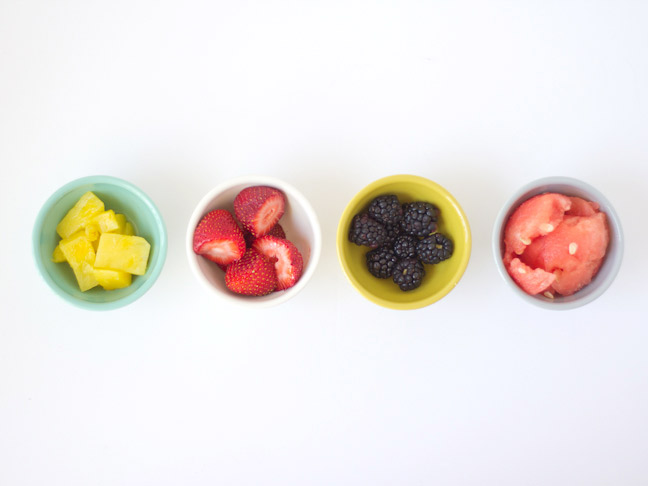 Step 2: Use a muddler or a masher to muddle the fruit until there is plenty of juice in the bowl.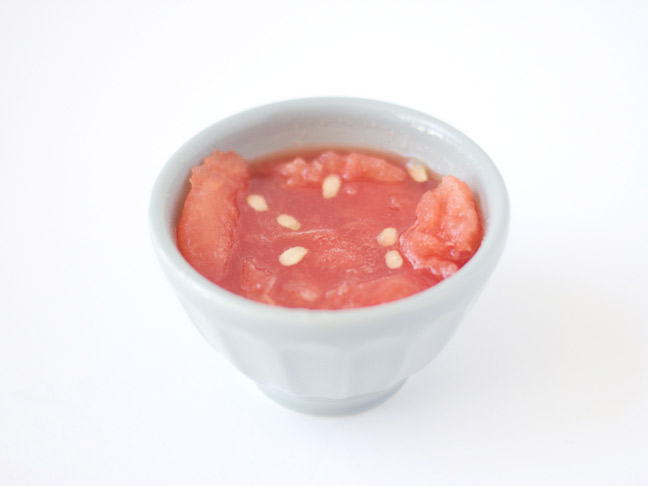 Step 3: Use a spoon to spoon a small amount of juice into each ice cube compartment. Fill only 1/4 or 1/3 of the way. Place the tray into the freezer for about an hour to freeze.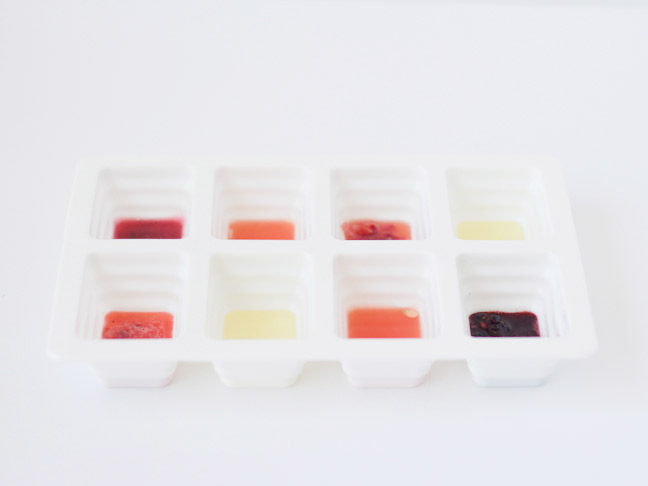 Step 4: Repeat step three until you're pleased with the layering of your ice cubes! We used three layers for each cube, and alternated colors & fruits so they'd have a rainbow effect.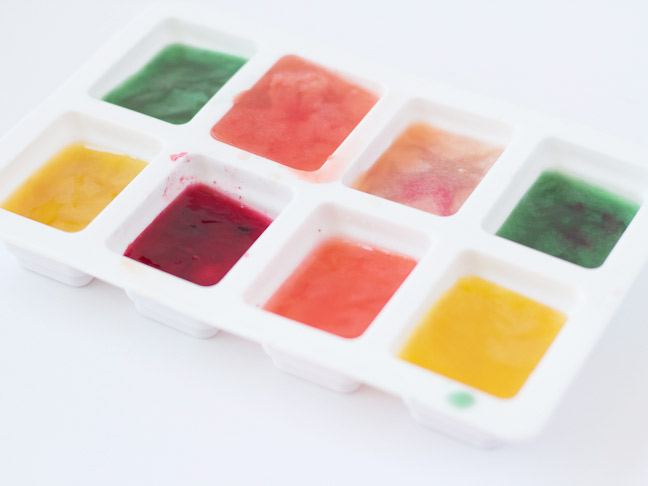 Step 5: For best results, allow the final ice cubes to freeze overnight. The next day, fill a glass with fruity cubes, pour in some water, and enjoy! And one last extra special tip—these are particularly awesome with bubbly water. Have fun!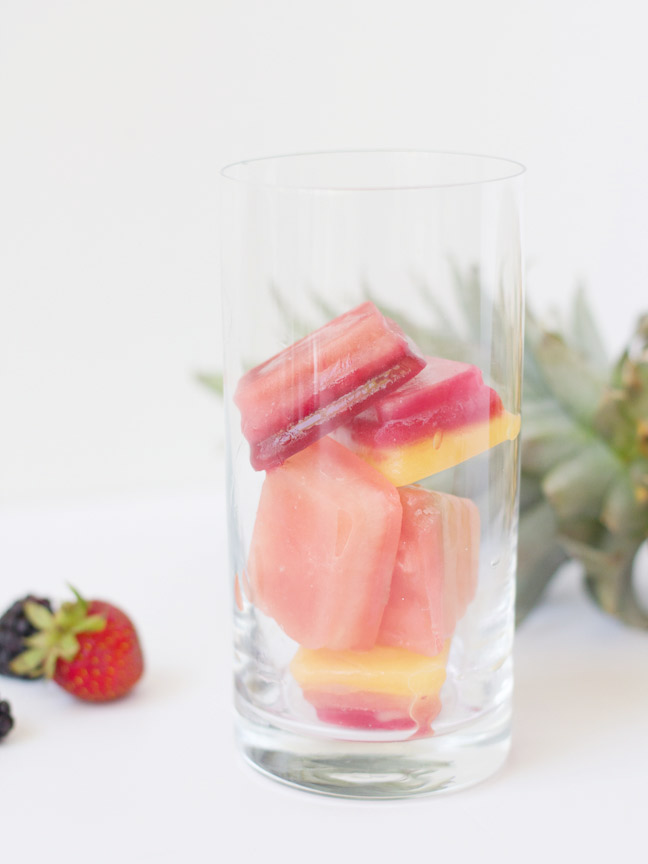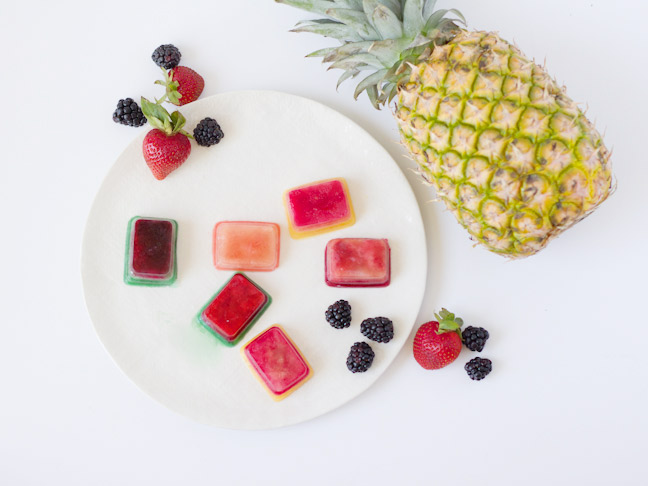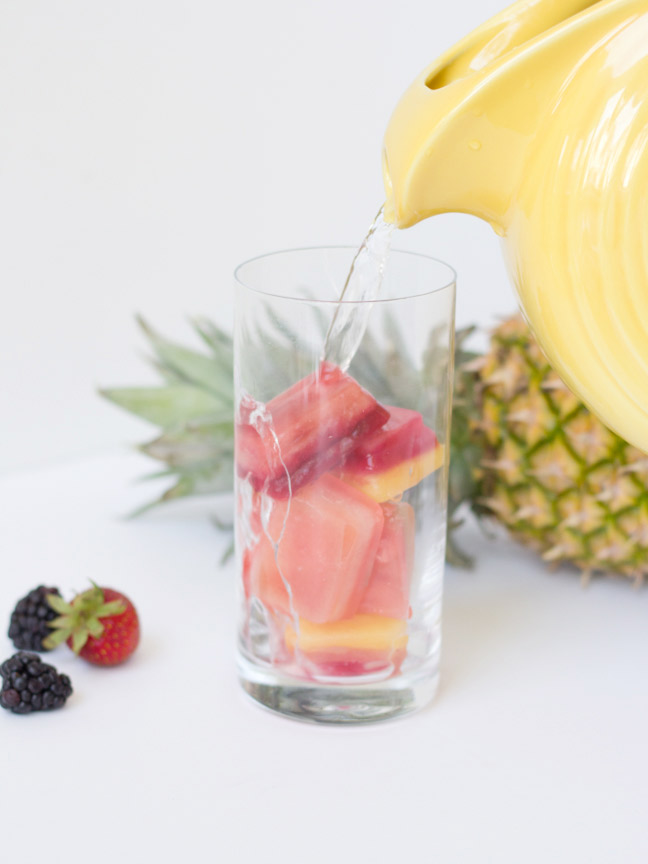 ​
More Summer Beverages: