Back in November with the holidays quickly approaching, I picked up the most adorable door mat at Target. It was colorful and so fun, and I loved having it at our front door throughout the holiday season. But lo and behold, winter doled out quite a beating on that pretty little door mat, and by the time February rolled around she was looking mighty worn and dingy. So today I'm sharing a quick and easy way create an upcycled door mat and make it bright and colorful just in time for spring!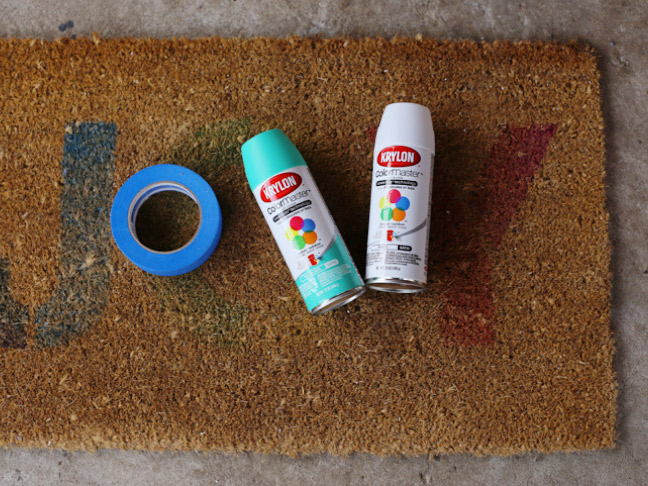 Supplies:
An old door mat (mine is a coir mat)
Painter's tape
Spray paint in two colors
Instructions: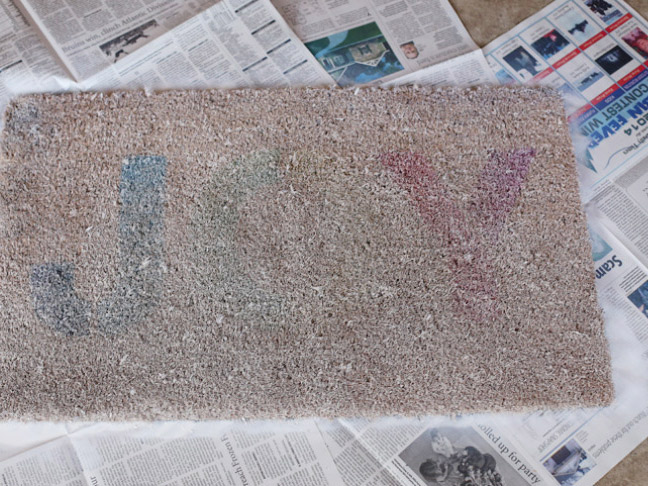 Step 1: Begin by giving your door mat a light coating of spray paint over the entire surface with your base color. I chose white to act as my base. Remember that thin, light coats are always best when working with spray paint! Allow the door mat to dry and continue applying additional coats until you have the desired coverage. I did probably four or five light coats on my door mat.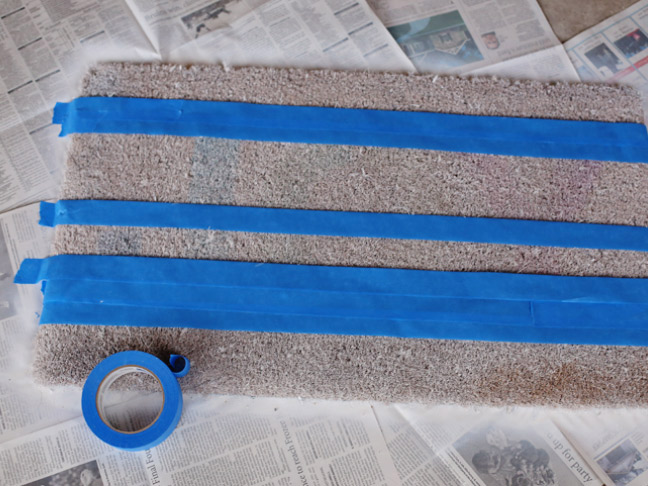 Step 2: Next up, it's time for painter's tape! Use your painter's tape to block off a series of stripes across your door mat. Play with the size and spacing of your stripes to mix things up, or you can just do a series of regular stripes from top to bottom. I used a painter's tape that was approximately 1″ wide, but you can use any width tape you have lying around and accomplish the same thing.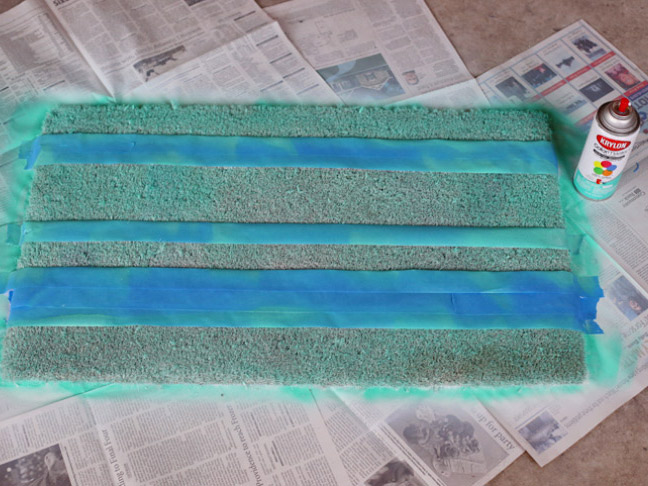 Step 3: With your stripes taped out, now it's time to add your pop of fun color! For me it was a bright tropical aqua color, but choose whatever color you love best. Use the same process of multiple light, thin coats until you achieve the color coverage you desire, keeping in mind that with a coir door mat you're never going to get a completely opaque color (which is part of what I love about the look, personally!).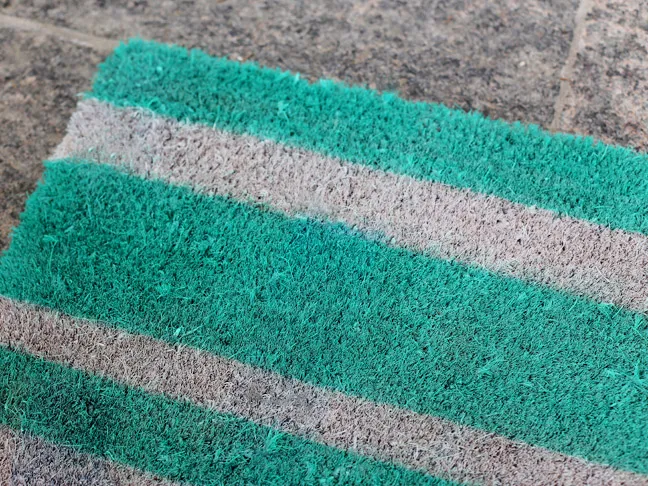 Step 4: Once your painting is completed and everything is dry to the touch, remove your tape and marvel at your pretty new door mat! Then set your mat aside and allow it to finish drying completely (overnight is best) before putting it to use at your door.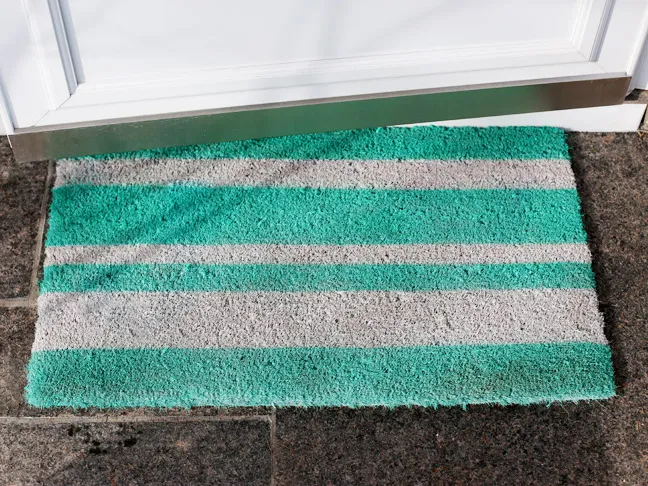 And there you have it! A fresh, pretty door mat for spring upcycled from an old door mat and simple, inexpensive supplies you very likely already have hanging around at home.
Photos by Cyd Converse/The Sweetest Occasion for Momtastic 
More Spring DIY Projects: