I'm always on the lookout for ways to store my daughter's ever increasing bow collection. I'm always disappointed by the lack of innovative ideas, so I took to making my own solution. I love that it's like artwork for the bathroom wall and it's uber functional! This bow holder tutorial is simple and fun, and the results are beautiful.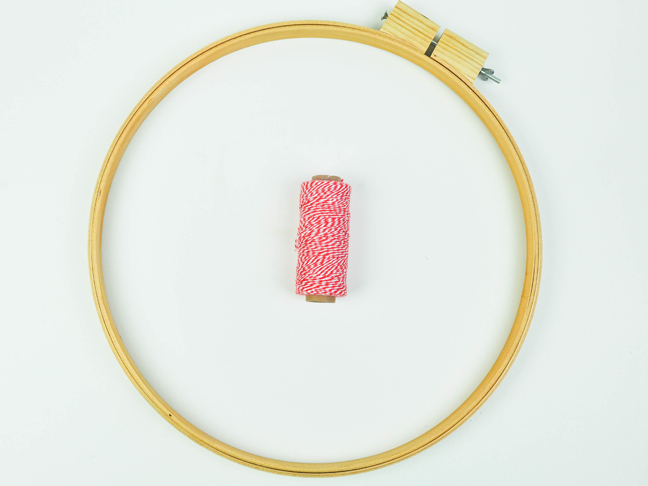 Supplies:

14″ embroidery hoop
Baker's twine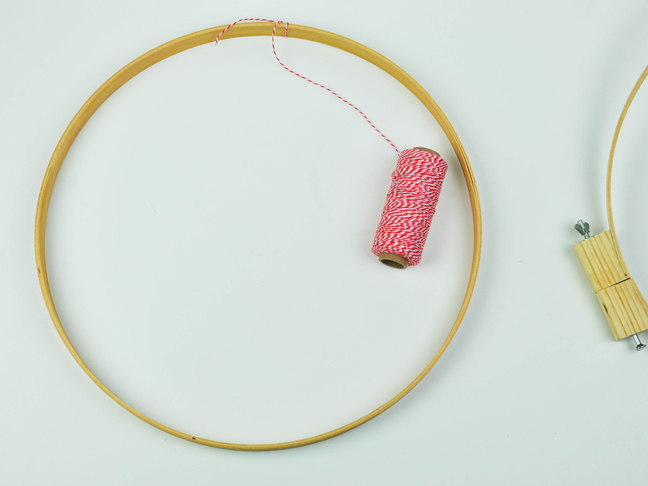 Instructions:

Step 1: Unscrew the top and separate the two embroidery hoop pieces. Using the inner hoop, tie the twine to the hoop and make a knot.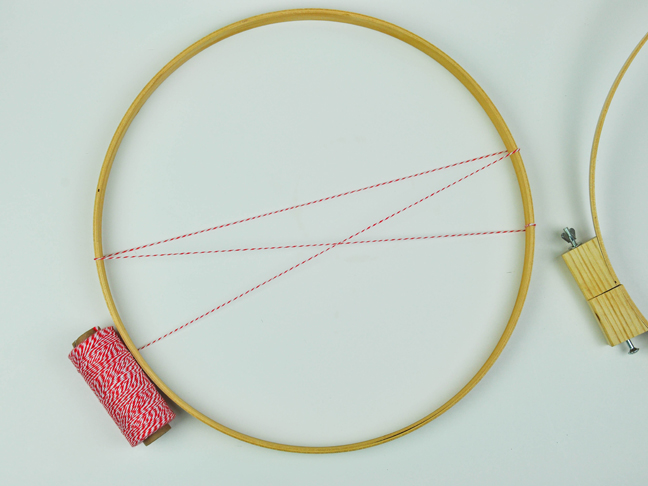 Step 2: Start wrapping the twine around the hoop in a random pattern. Make sure to go through the hoop and over the hoop at random spots so the twine is varied in depths.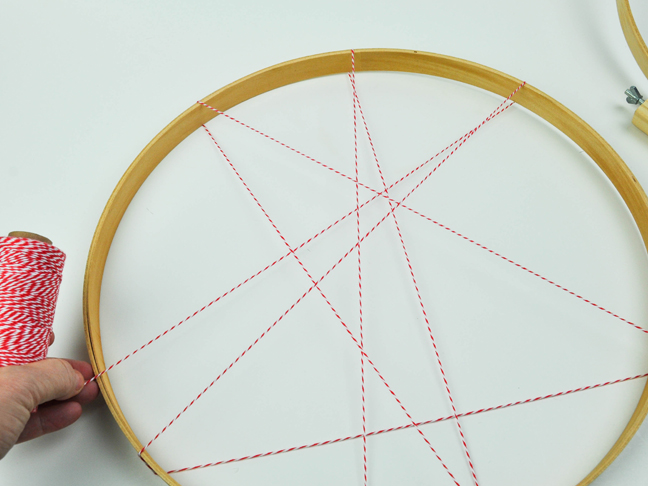 Step 3: Keep the tension tight. Keep wrapping, making sure to keep the randomness of the spacing and direction.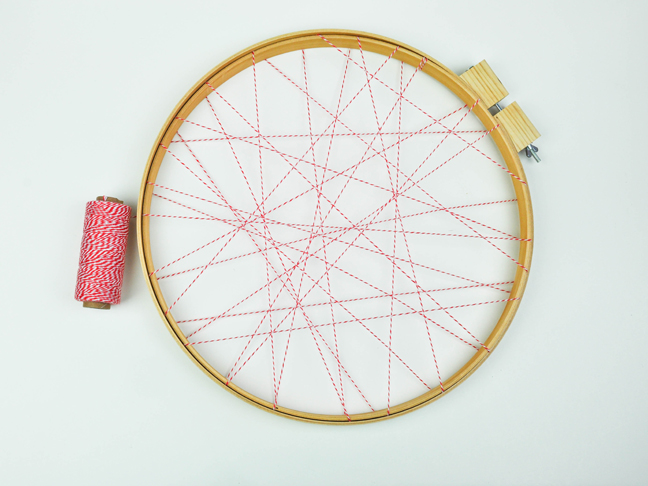 Step 4: Once you are satisfied with your design, keep the tension tight and place the outer hoop over the inner hoop. Tighten the screw to secure your new design. Cut the twine and hang in the bathrrom!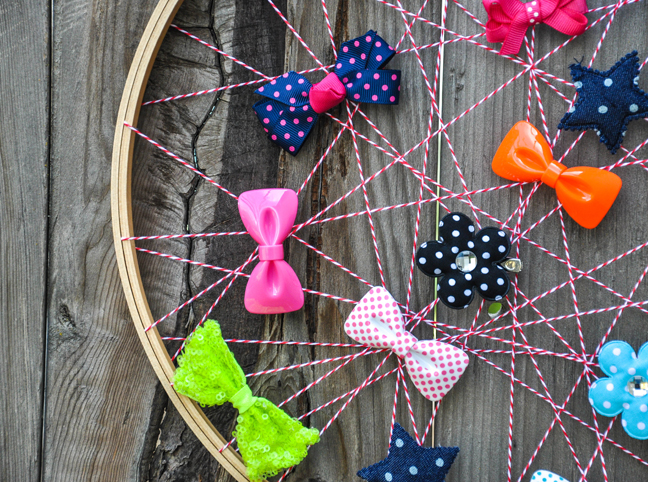 Enjoy your chic new bow holder!
More DIY Tutorials: