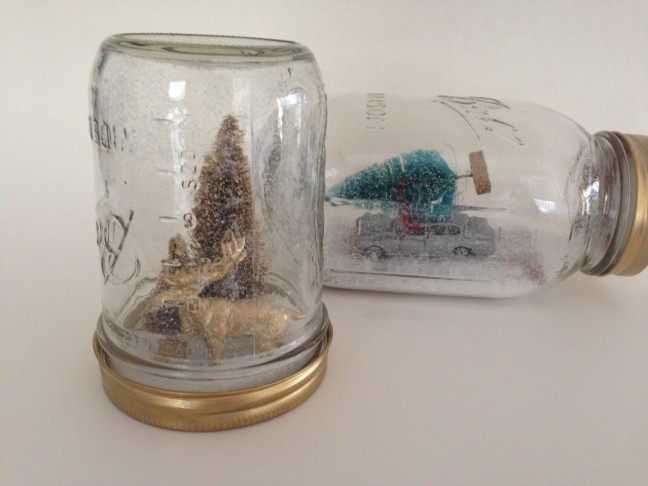 I really love this time of year: baking cookies, seeing family and friends, and lots and lots of crafting!  One of my favorite crafts, which I like to give as gifts as well, is the DIY Mason Jar Snow Globe. They are perfect for hostess gifts, teacher gifts, and adorning your own mantle. And you can do them in a variety of ways. I made three styles in three different sized mason jars to show you the possibilities. The best part? These sell in stores like Anthropologie for more than $25, but you can make a bunch of them for less than that, using materials you probably already have around your house during the holidays.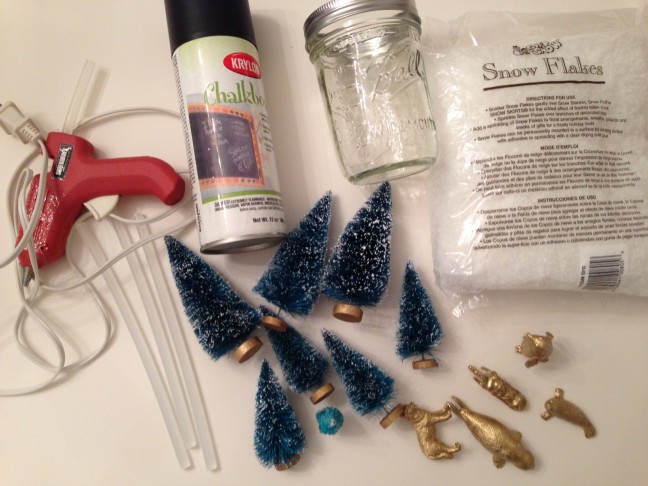 Supplies ​

Directions
Step 1: Spray paint your animals, trees (I sprayed some gold and left some natural) and your mason jar lids and rings (I left some silver and sprayed some gold)
Step 2: Heat up your glue gun. Put a dollop of glue on the bottom of your tree and press it into the inside of the mason jar lid.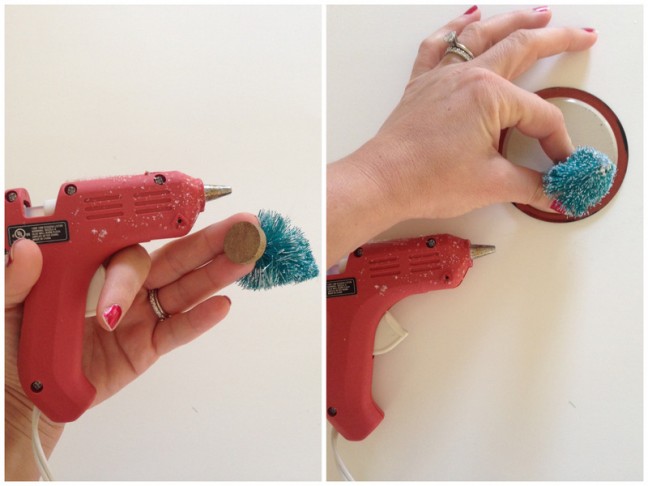 Step 3:  Continue doing this until you've placed whatever decor of trees or animals that you want for your globe on the lid.  Then squeeze a very small amount of glue along the inside of the lid ring.
Step 4:  Place the decorated lid inside the glued ring and press down.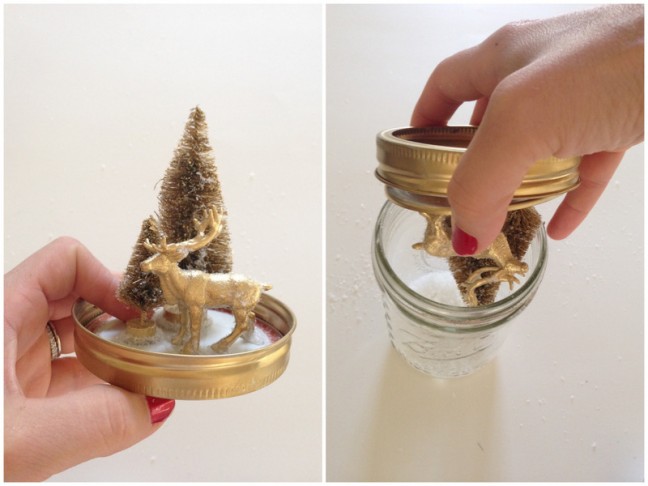 Step 5:  Next you need to add your snow to the jar.  For the small jelly jar-sized mason I used one tablespoon of snow.  For the half pint-size I used two.  For the larger full pint mason, I used 4 (more on that below).  Then screw the decorated lid into the snow-filled mason jar.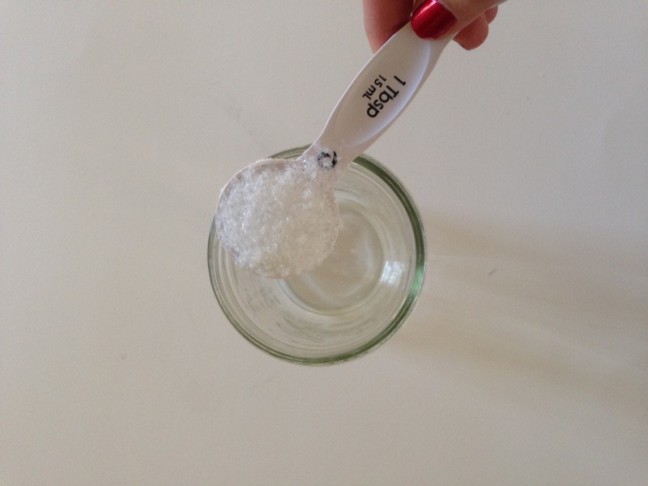 Step 6:
Flip the mason jar, to create the "snow globe."
The instructions above are what I did for the small or medium sized jars.  For the larger mason jar, I did something a little different. I tied one of the bottle brush trees to one of my son Charlie's matchbox cars (which actually belonged to my husband when he was a kid so it is an actual vintage matchbox car!). Then I lightly glued the car to a piece of cardboard that I measured to fit inside the mouth of the large mason jar. I then put the cardboard with the car and tree glued to it inside the mason jar, added 4 tablespoons of snow, and put the lid on.  I kept this one laying on its side.  
Here are the finished globes: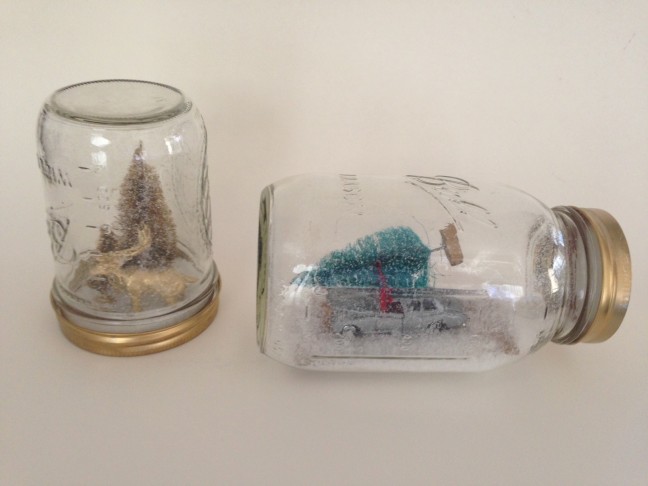 These would make great gifts, favors, or wedding table decor for winter weddings. And I love bringing them out each year for the holidays.  You can even personalize them for each family member. I'm going to spray paint some mini dinosaurs gold and make one just for Charlie!
And if you're more of a visual person, you might find this 15 second how-to video I did even more helpful.
So, what do you think of the mason jar snow globe DIY?  Which is your favorite?