Encouraging my son to express gratitude on Thanksgiving is always high on my list. I love giving the kids easy activities that keep them occupied at the Thanksgiving table, and these customizable dry erase Thanksgiving placemats are a great conversation starter to discuss what we're all grateful for this year. Best of all, you can make this craft with your kids before the holiday and personalize them for each guest. Kids can wipe them off and fill them out over and over through the years.
Supplies:
paper
colored tape
marker or paint pen
scissors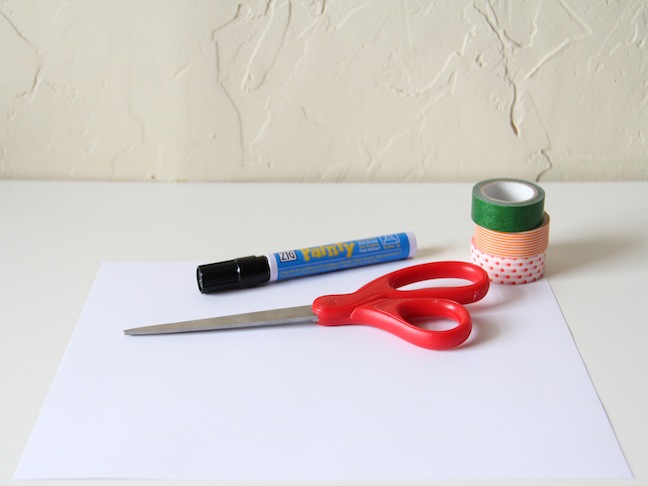 Step 1: Use the marker or paint pen in my case, to draw the "I am thankful for.." along the top of the piece of paper. It helps to have a couple pieces of paper on hand just in case you want to re-do it.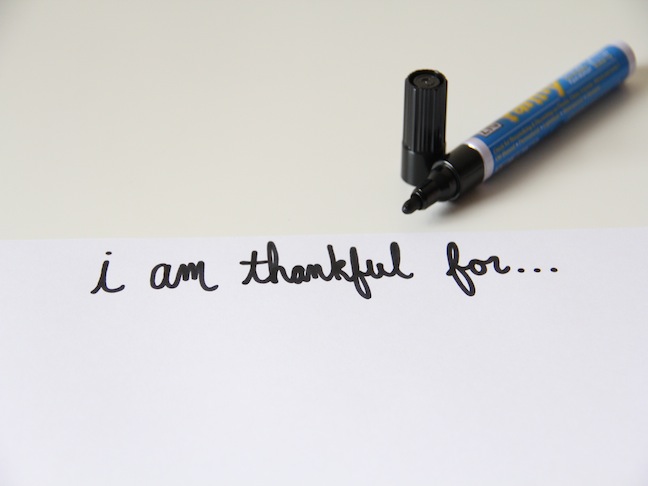 Step 2: Cut some strips of colorful patterned tape and line them up to create lines for the kids to write on. I went with fall colors, but you can do whatever you like!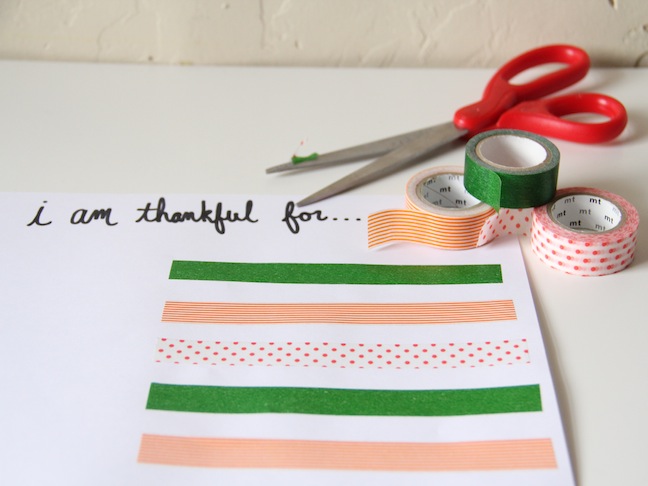 Step 3: Find your local print shop and have them hard laminate your placemats. The hard laminate will allow the kids to draw, erase and redraw over and over! It's a blast.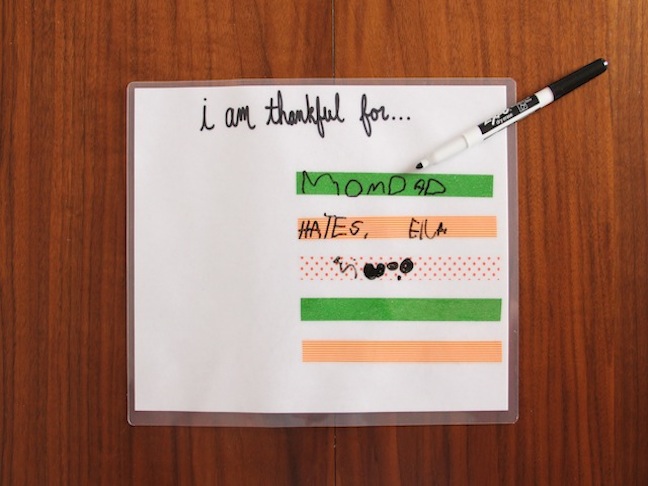 More Fun Thanksgiving Ideas: