I used used recycled tin soup cans for this DIY making it cost-efficient andc eo-friendly. Best of all, the tin coordinates beautifully with the silverware and reflects the warm glow of a candle. A 3-inch (in diameter) candle fits perfectly into the can—making it look like it was meant to be!
Materials:

soup or dog food can (cleaned thoroughly)
candle, 3-inches in diameter
Raffia
textured fabric (burlap or tweed work well)
cuttings from foliage

Instructions:

Step 1: Cut fabric wide enough to cover the can and long enough to wrap around it.  Secure it to the can by wrapping a few pieces of raffia around the can. Tie in a double knot. Cut away excess.
Step 2: Place a candle on top.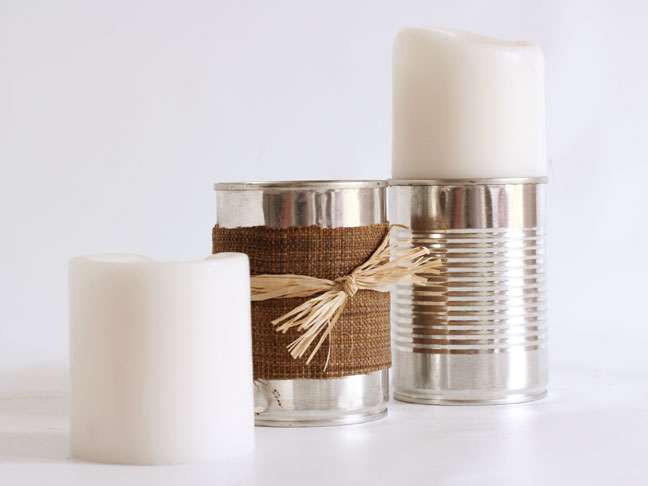 Step 3: Place on the table.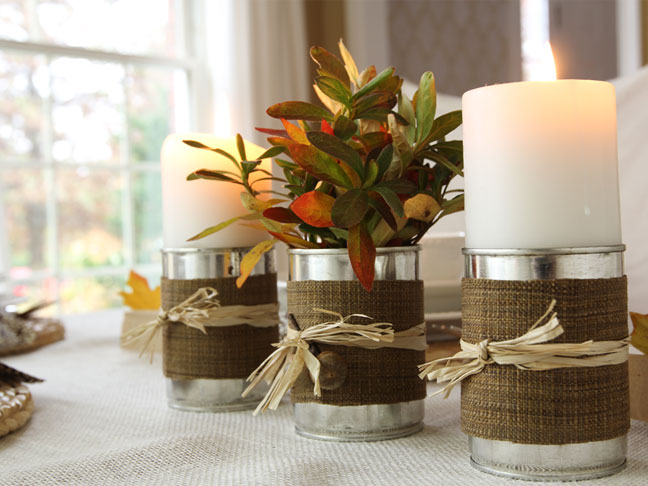 Table-Setting Tips:

If you would like your table to have a centerpiece, make a few candle holders and line them up along the center of the table. Or, group a few of the candle holders on a tray that can easily be removed when it is time to make room for the turkey. You can even use one of the candle holders as a small vase. I use fall foliage from my yard to make the cans into vases for the place settings at each end of the table.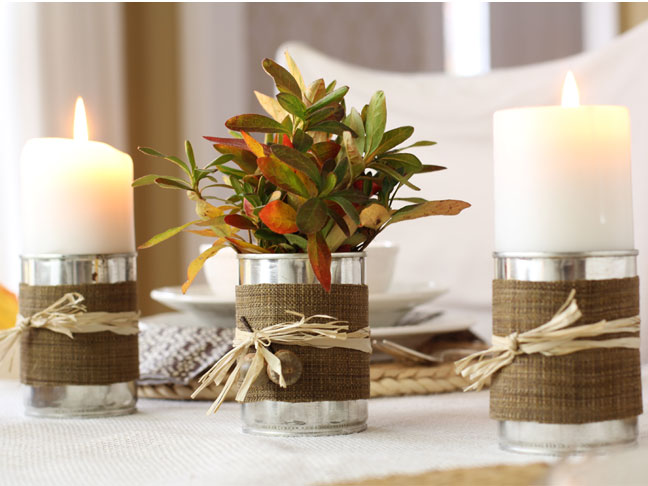 Or, you can also place one at each place setting.