Do you have a butter dish that's hard to grab and wish it had a little handle? Join the club!
With this easy tutorial, you can add your own handle!

You'll Need:
Knob
Butter dish
Household adhesive sealant
Bolt cutters
Metal file
Paper towel
With the bolt cutters, cut off the bolt of the knob. Get as close as you can to the base of the knob. I got my knob from a crafting store. It's just a decorative cabinet knob.
Now use the metal file and file off the remaining bolt remnants. Make it as flush as possible so it will sit easily on top of the butter dish.
Take the adhesive and glue the knob to the center – I just eye ball it – of the dish. You may want to twist the knob a tiny bit to make the glue cover as much of the knob base as possible. I use DAP household adhesive sealant. It's kind of amazing.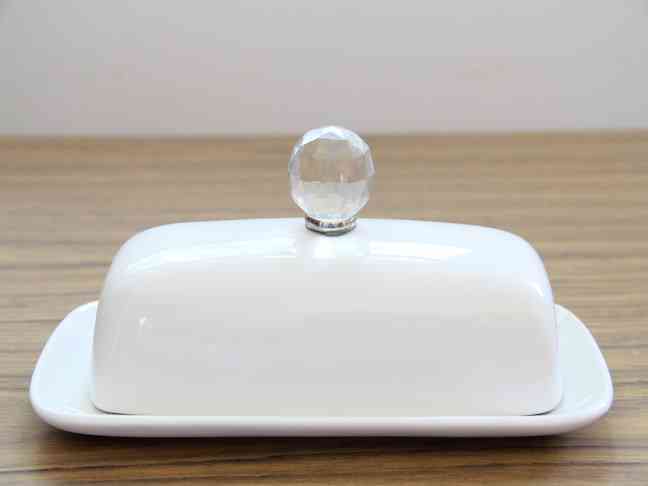 Use a paper towel to gently wipe any glue that may have gotten on the dish or knob. Let it sit for a day or so and you're done! Isn't that better?