Transform any old tee into a colorful, spring-inspired polka dot tee!
It's so simple and a great compliment to your wardrobe , keep reading to see the full tutorial…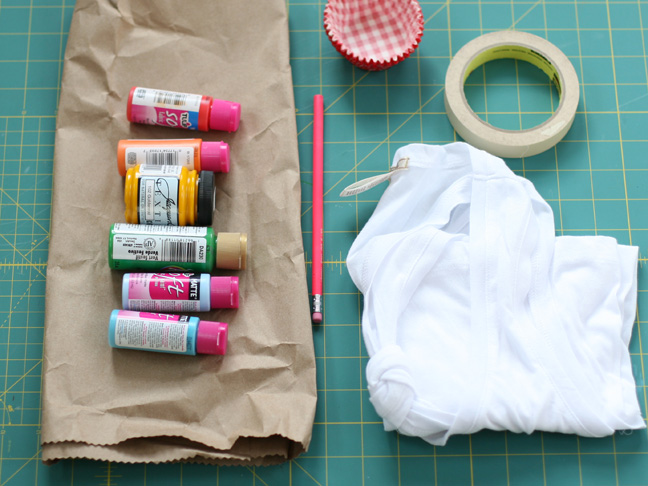 Supplies:
Plain tee or tank
Fabric paints in a color combination of your choice
Pencil with eraser
Masking tape
Scrap paper
Wipes or rag
Cupcake liners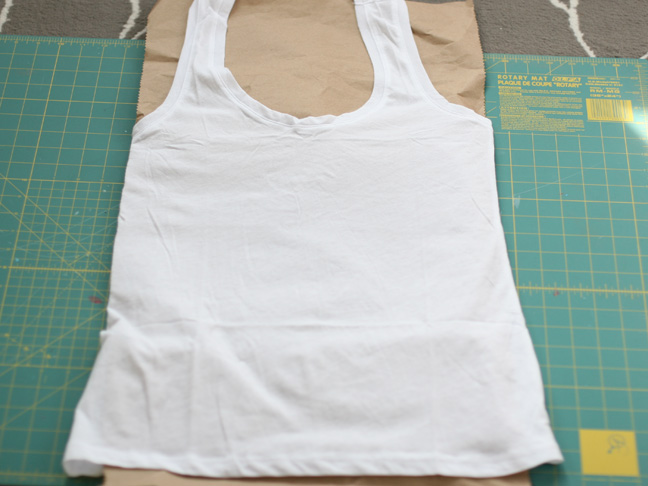 Take the scrap paper and lay it inbetween the layers of your tee so the paint won't bleed through onto the other side.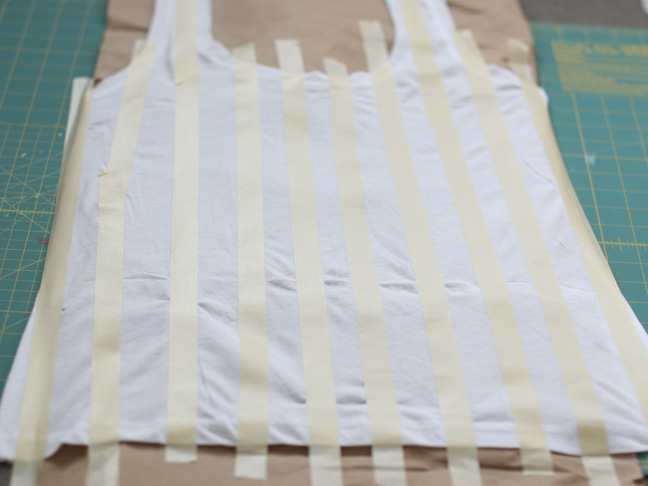 Using the tape, map out a few rows on your tee. This isn't completely necessary, and it doesn't have to be perfect,  but I found that it made it easier to have a guideline for stamping my dots.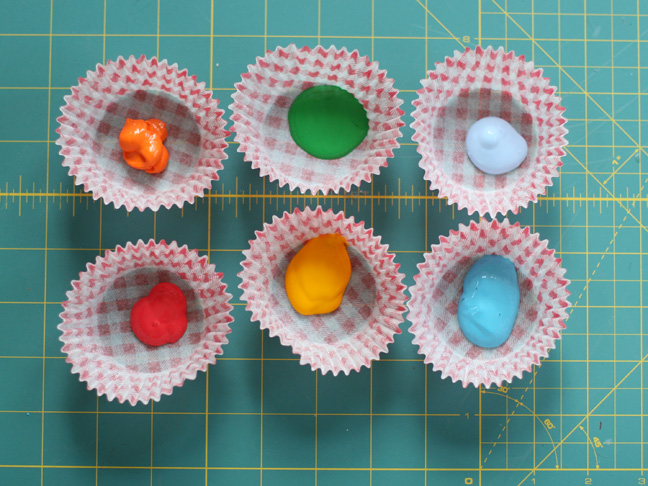 Put a bit of each color paint in each cupcake liner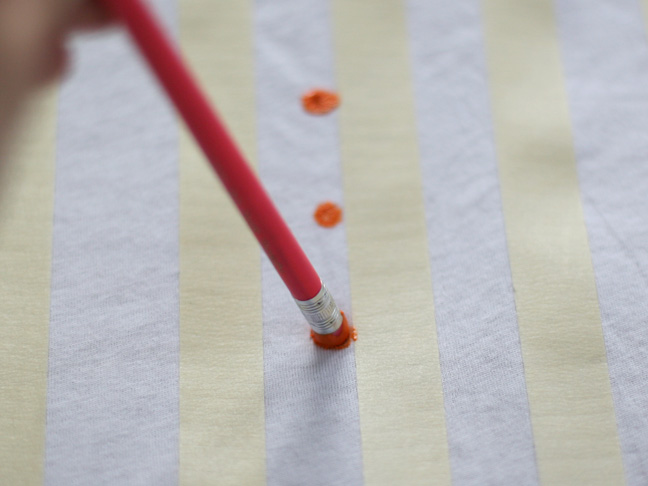 Using the eraser of your pencil, start stamping using the tape as a guide. You can make any design you want, but just try to be consistent.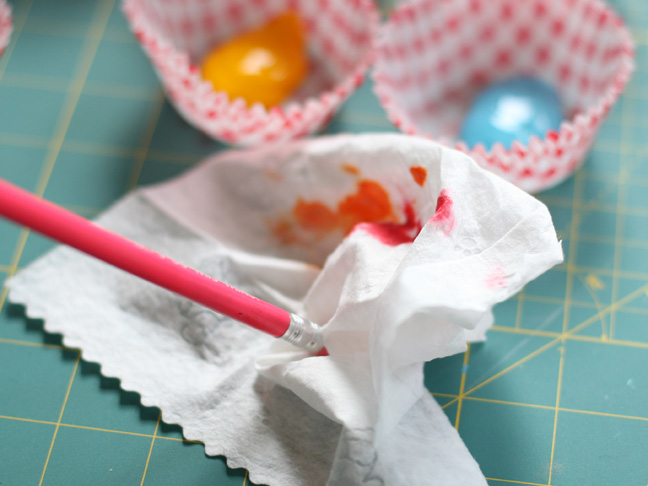 Wipe your eraser off on a wipe or towel inbetween colors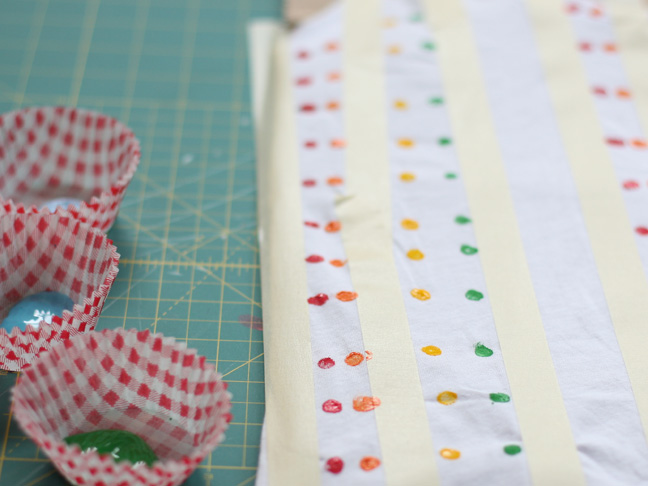 Continue stamping your rows of colors. Don't worry too much about them being perfect. Personally, I kind of like the way the stamping it uneven and handmade.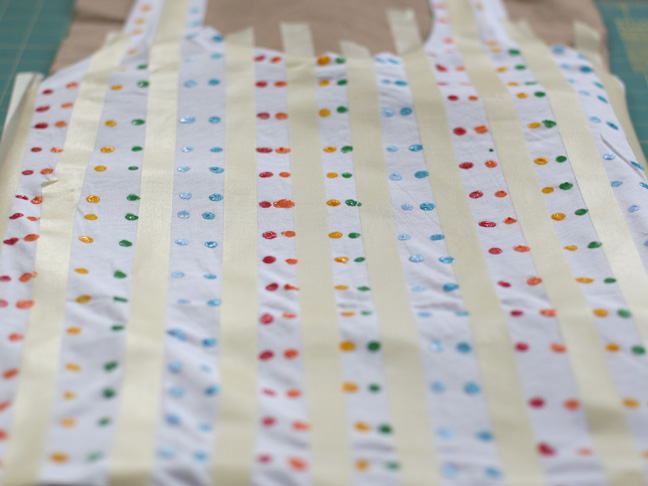 When your'e done, let the paint dry and then pull off the masking tape and pull out the scrap paper between the layers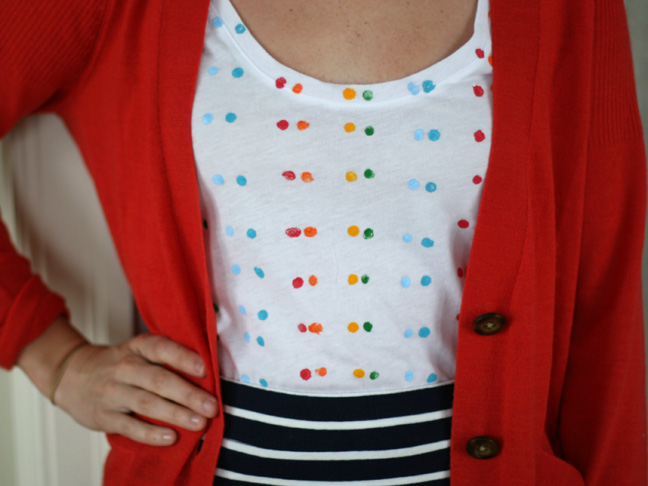 Ta da! Pair with your favorite outfit and you're ready for spring!