These transformed mason jars are a fun way to both decorate an outdoor table for a 4th of July celebration or a safe way to entertain the kids during fireworks.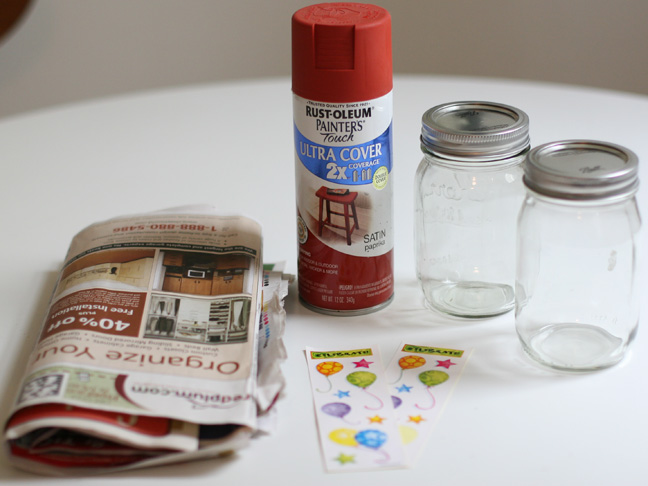 Supplies:

Red spray paint
Mason Jars
Star stickers
Newspaper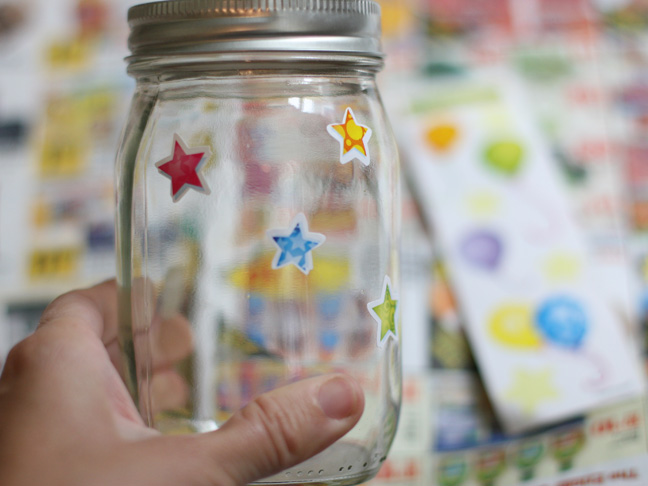 Scatter star stickers onto the mason jar, make sure they're stuck on very tight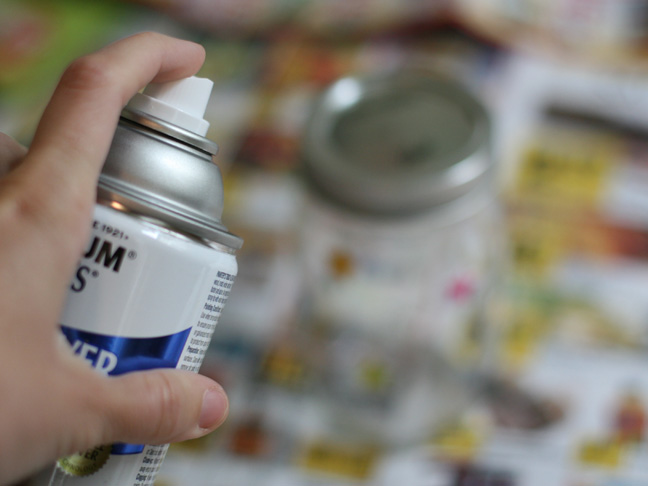 Screw on the mason jar lid and cap and place on top of a table covered in newspaper in a well ventilated area Spray with the paint from a nice distance around the entire jar until it's coated well but without drips.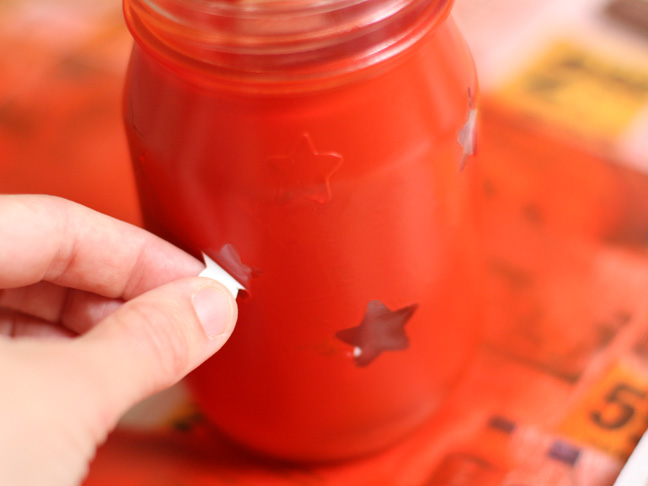 Wait at least a couple hours for the jar to dry and carefully peel off the star stickers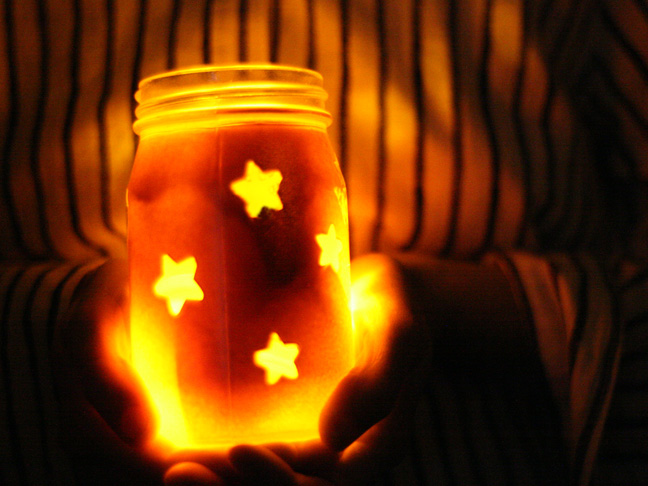 Place 2-3 battery operated votive candles in each jar and enjoy your festive 4th of July evening!