I made these very elegant knock-offs of a popular William Sonoma Home candle holder after seeing them on a few blogs.  They are so easy and inexpensive to make that I not only made one, but the three you see here.  Cost for all three – $6.00 – $2 each. You can find what you need to make them at The Dollar Tree.   $1 for the vase and $1 for the candlestick holder base. They have two different size vases – I used the larger ones.
They look very similar to the expensive version, don't you think?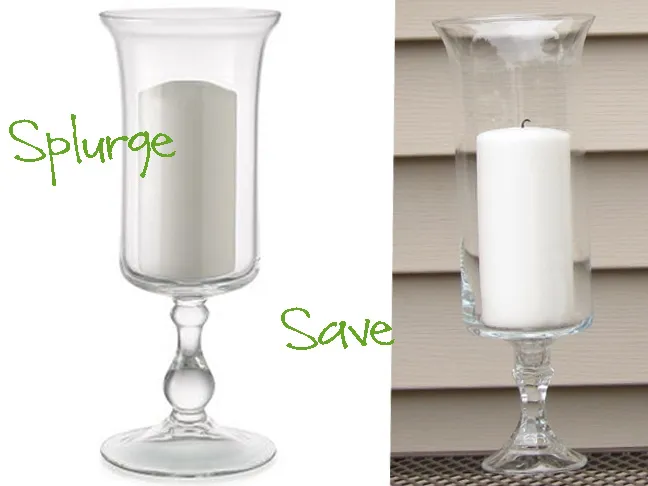 Supplies Needed:
Glass candlestick holder
Glass vase with straight sides
Glass and Bead glue or Clear Silicone Adhesive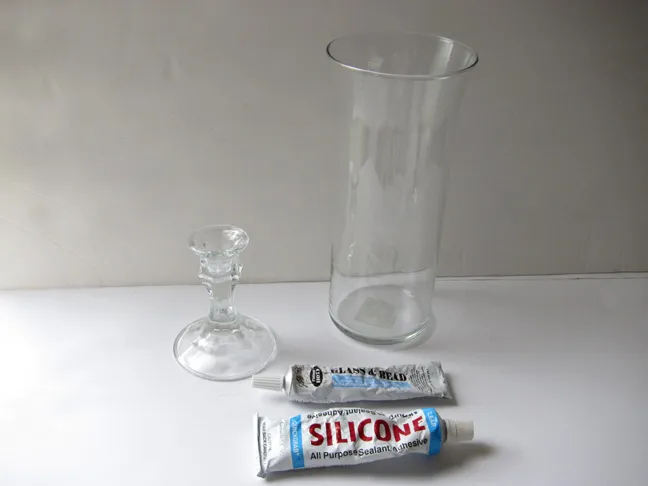 Turn vase upside down and apply a 1 ½" diameter circle of glue to center.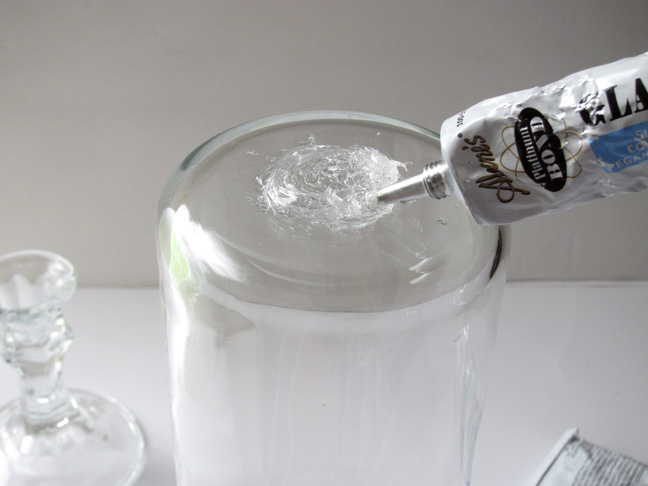 Center candlestick holder upside down on glue and let dry.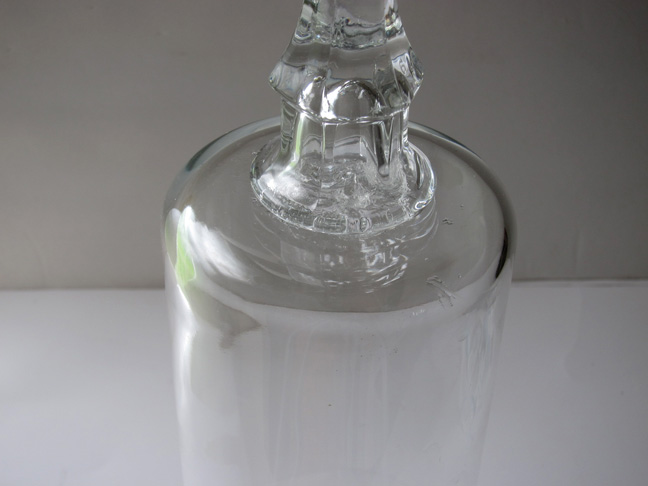 All done – it just needs a pillar style candle. I found mine at Wal-Mart.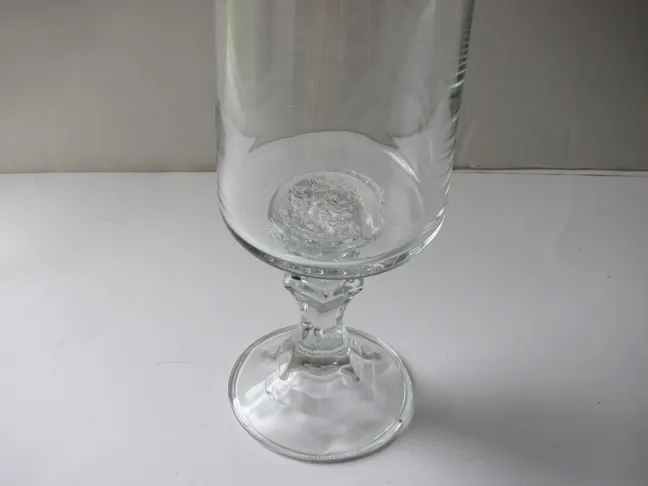 They are such a classic decorating accessory and look perfect in many different settings-
Lined up on a dining table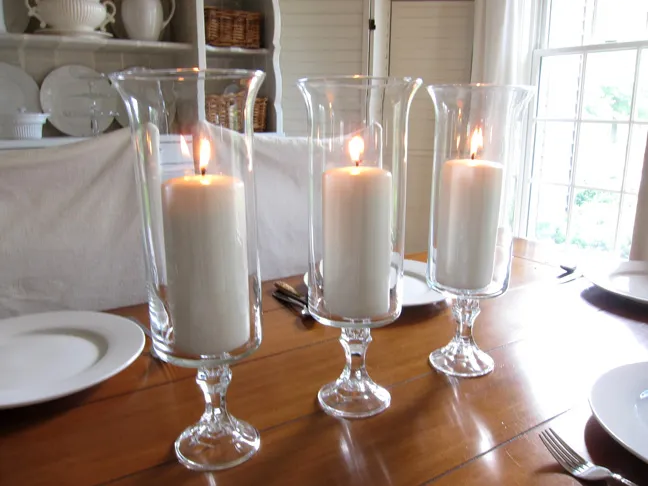 Or in a bath to create a spa like mood when bathing.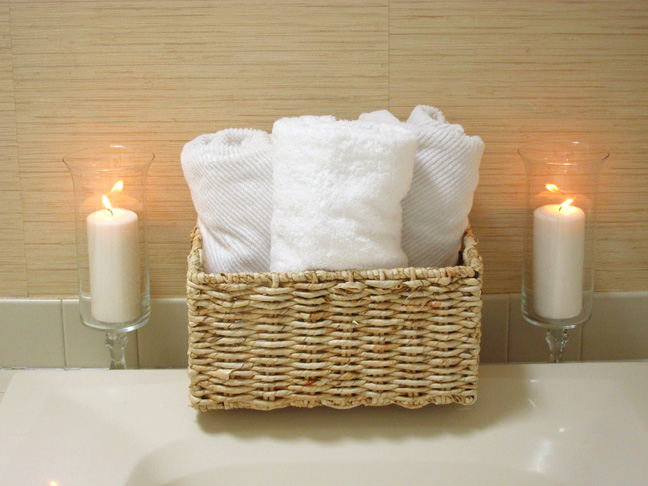 And now that the warm weather months are upon us – they can add ambiance to dinner alfresco.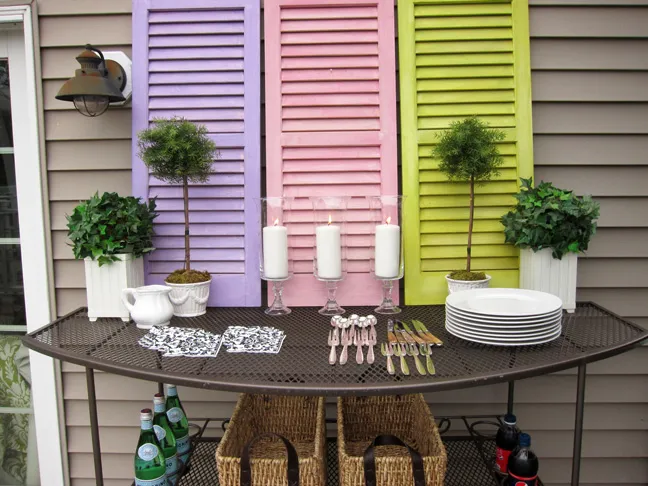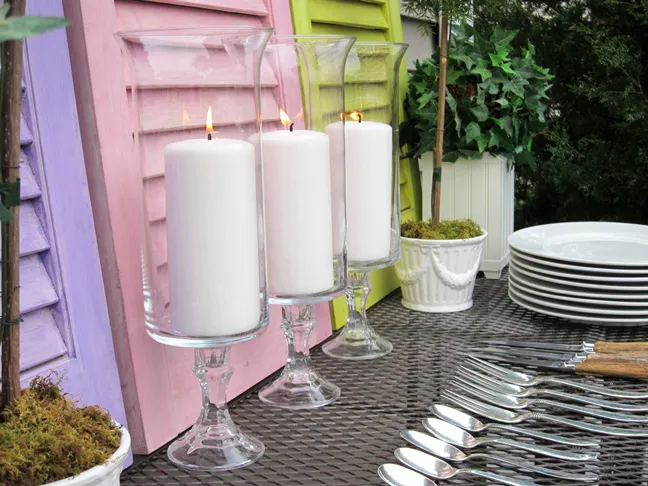 If you don't have a Dollar Tree nearby you can shop around your home as you may already have a few candlesticks and vases that can be glued together to make unique versions of these pedestals candleholders.  I have seen them made with wine glasses, pretty china, teacups, and brass candlesticks that you can spray paint any color to match your decor.