This project is an easy way to decorate for any occasion and the best part is, it only requires three materials and all are things you most likely already have on hand.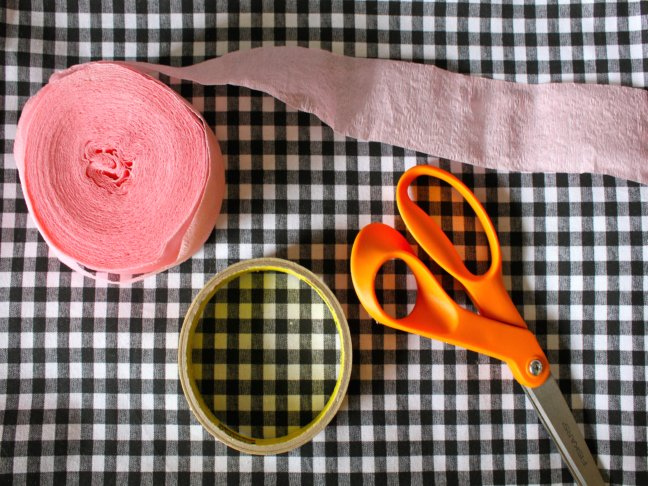 Materials:
roll of crepe paper (you could mix colors here and make a rainbow wall)
masking/painters tape
scissors
Instructions:
1. Cut out a couple hundred pieces of crepe paper, roughly the same size (how many you need will depend on the surface area you're trying to cover).
2. Measure the length of your wall to determine how many crepe paper rectangles you'll need to line up to go from end to end.
3. Fold crepe paper lengths in half and line up next to each other. I highly suggest watching a movie while you're doing this.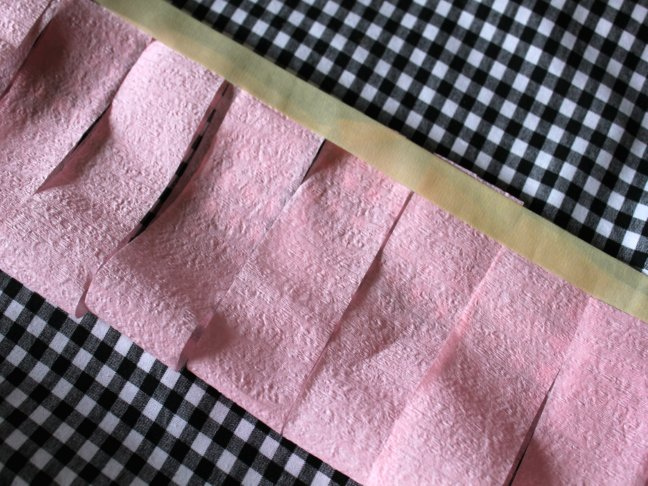 4. Run a long piece of tape along the top, half on the crepe paper and the other half free to attach to the wall.
5. Attach length to the wall, starting at the bottom.
6. Repeat steps, overlapping each length to cover the tape. For the very top length, you'll need to attach the tape to the back so it's hidden.
7. Add any decoration overtop the ruffles or leave as is.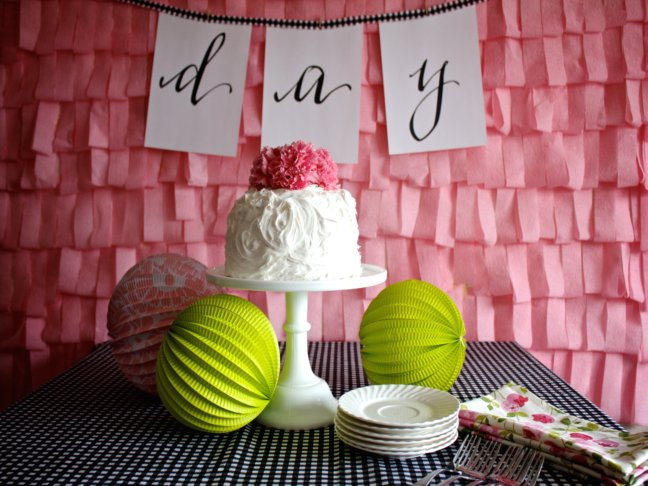 You can see this party spread and many others in Styled Magazine
Happy crafting!