If you're like me and want to take a break from the traditional spring wreath…how about making yourself a stylish moss monogram for the front door? 
Your friends will think you bought it from a trendy home décor catalog.  Hang it on the front door, or display it in your outdoor patio for a springtime luncheon
MATERIALS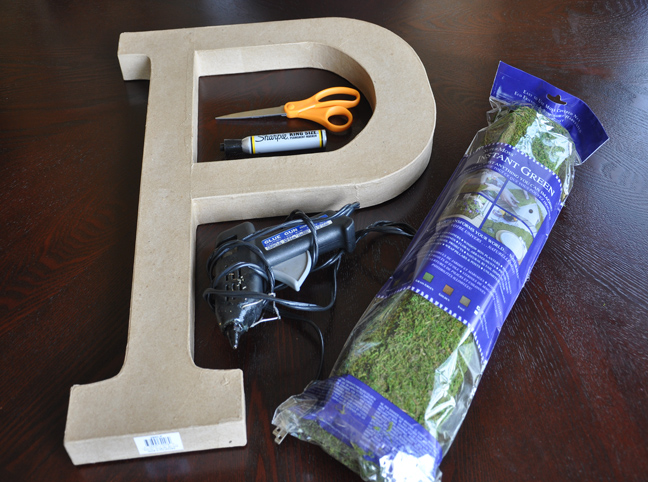 22" Paper Mache Initial 
Super Moss Instant Green (Joann's)
Glue gun
Sharpie
Scissors
INSTRUCTIONS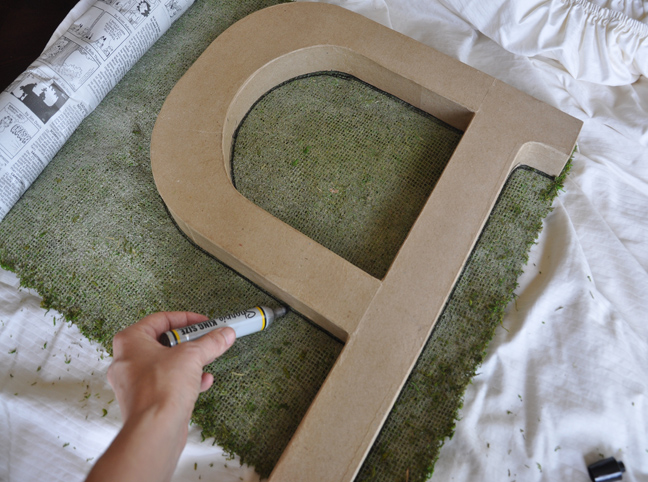 1.  Begin by placing a large part of the initial face down (backwards) onto the moss sheet and begin tracing the shape onto the backing of the moss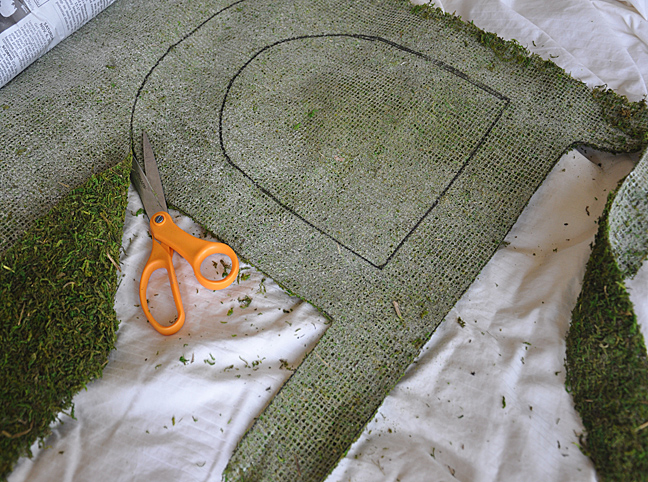 2.  Cut out the shape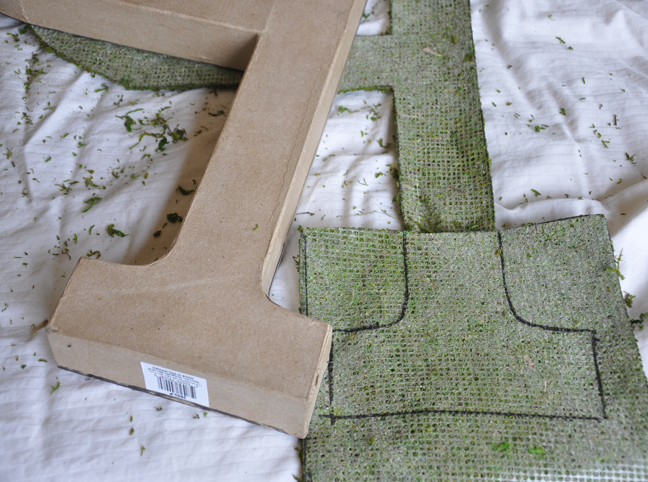 3.  The beauty of using this sheet moss is you are able to use every scrap!  Trace and cut additional pieces to complete the front.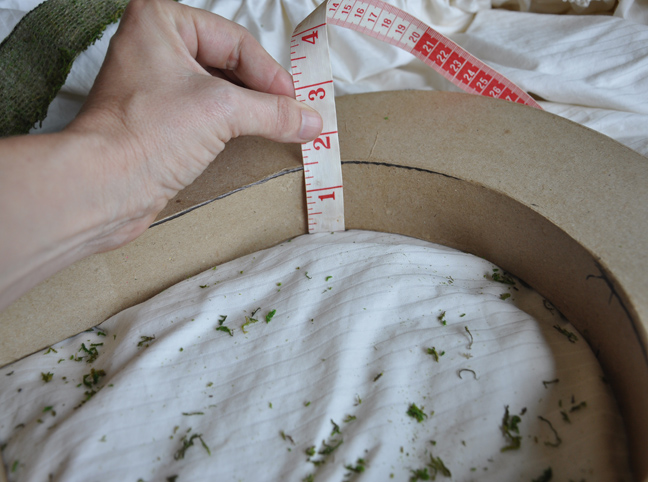 4.  Measure the depth of the initial.  Mine is ½ "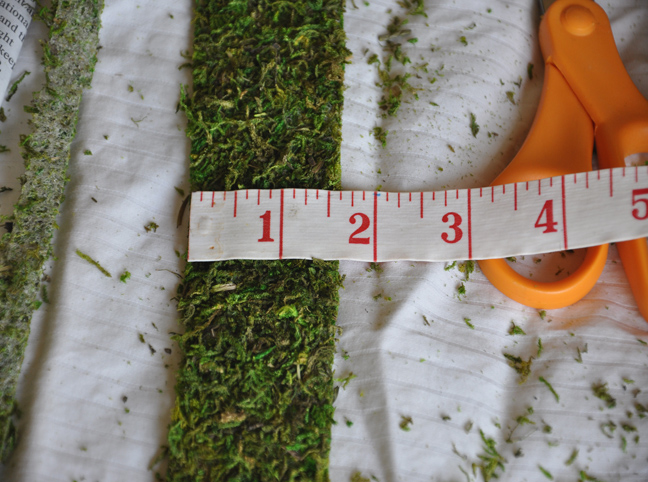 5.  Measure out ½" pieces of the moss to cover the sides.  I need 132" to cover all my sides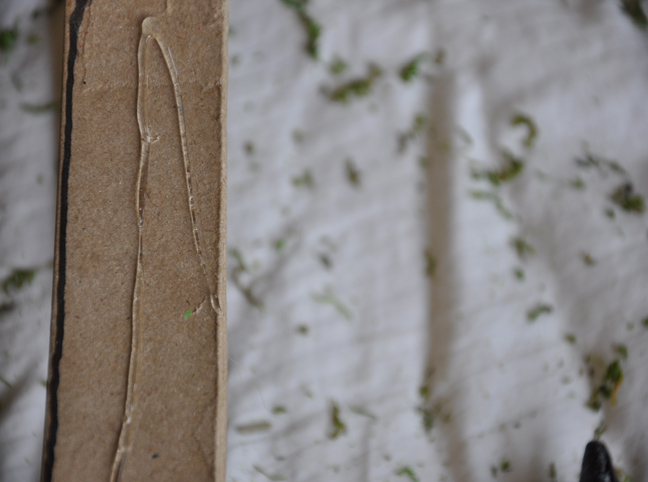 6.  Beginning with the sides, liberally spread the hot glue on the initial.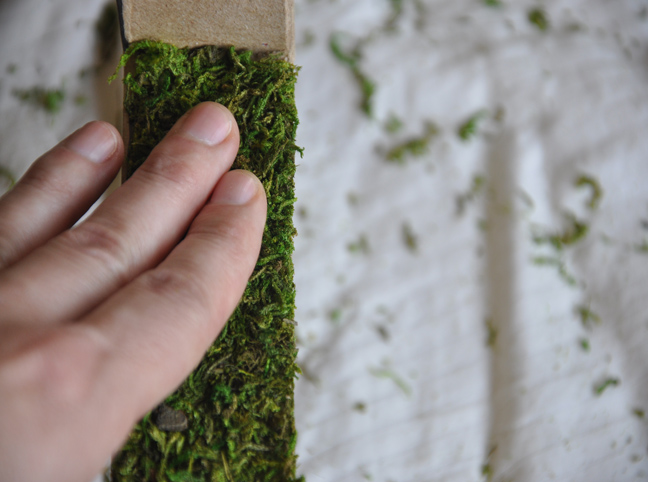 7.  Apply the cut moss pieces to the glue, pressing down to adhere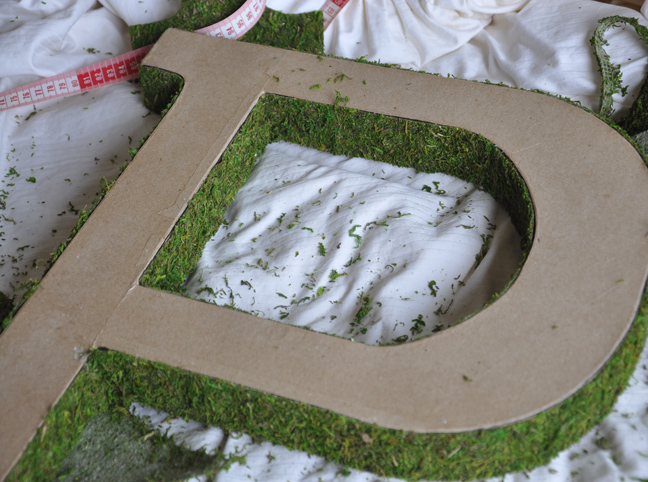 8.  Here all the sides are complete.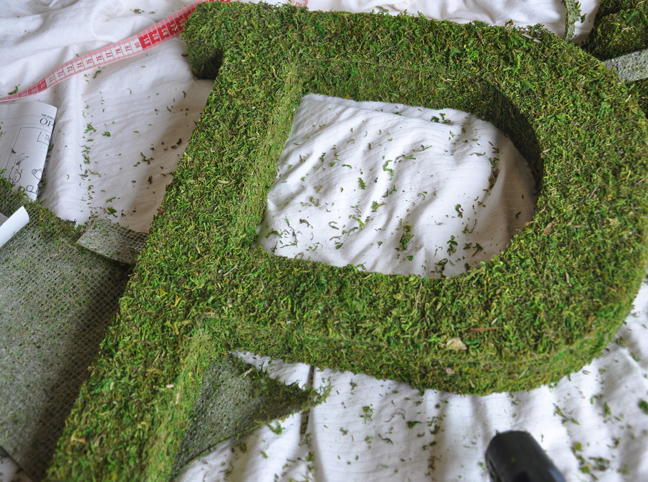 9.  Place the front moss pieces on the initial and carefully glue in place, making sure to glue the edges down near the corners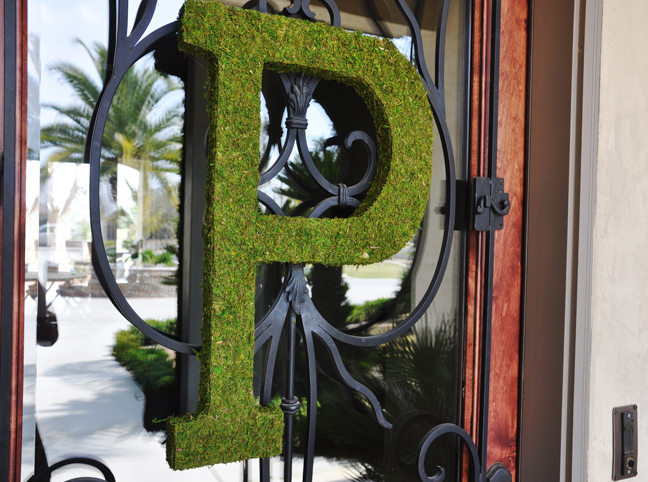 10.  Now hang on the door and welcome all your spring guests in style!