The awesome feature of using bandanas in your sewing is; they are already hemmed for you!  I took advantage of those hems and put together a quick and easy dress for my toddler to wear for St. Patrick's Day.
Using elastic thread gives it a lot of elasticity, so I'm sure an older girl could use it as a top instead!
MATERIALS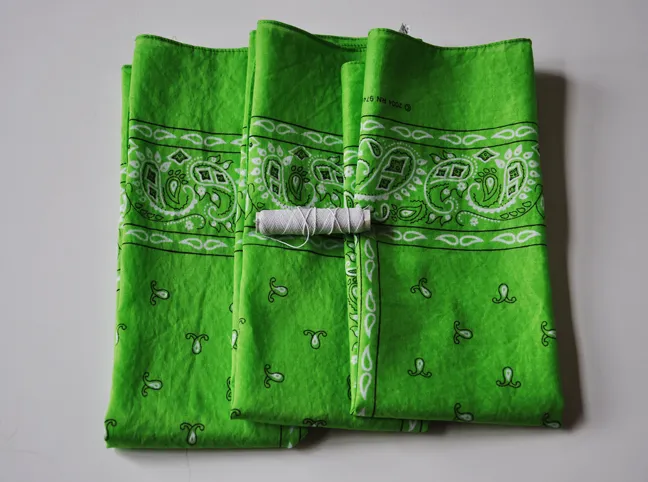 3 Green bandanas
1 spool elastic thread (source)
Basic sewing supplies
INSTRCUTIONS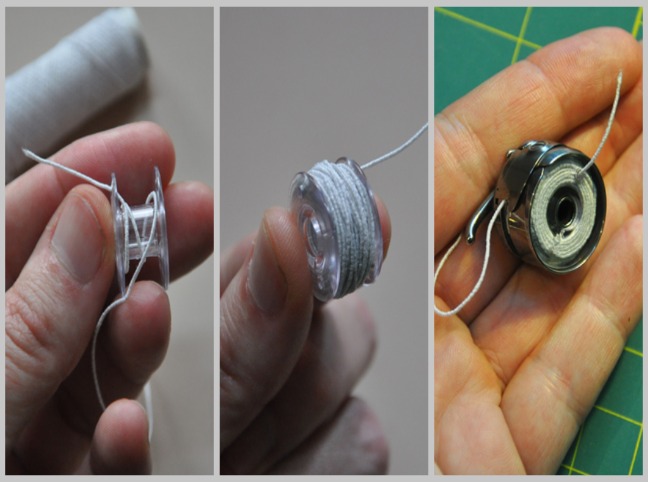 Start by wrapping your elastic thread around the bobbin by hand.  It cannot be wound by your machine.  Just feed the thread thru the hole at the top and begin wrapping the elastic.  You want the wind to be about medium pressure, not too tight and not too loose.  Wind it until full and load the bobbin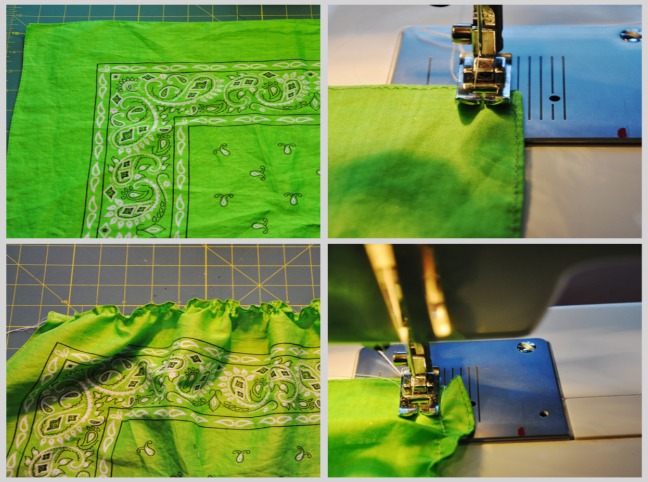 Starting at the top corner of one bandana, sew ¼" away from the hem.  Your fabric will already begin to bunch up a bit.  Take your bandana and sew ¼" away from the previous stitch line.  Try keeping the fabric flat as you sew.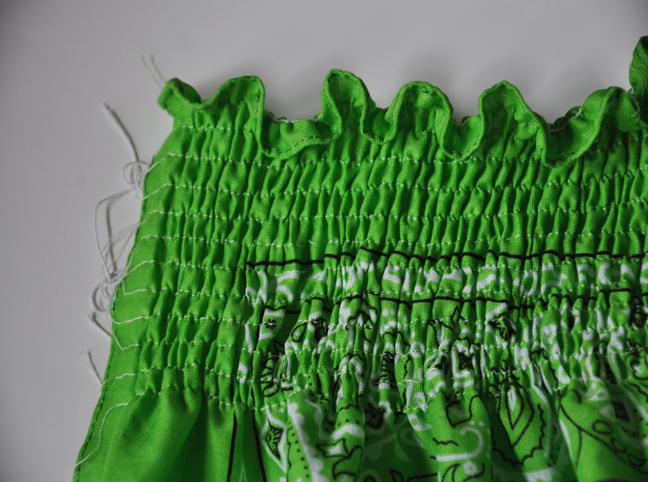 Sew 12 lines in a row.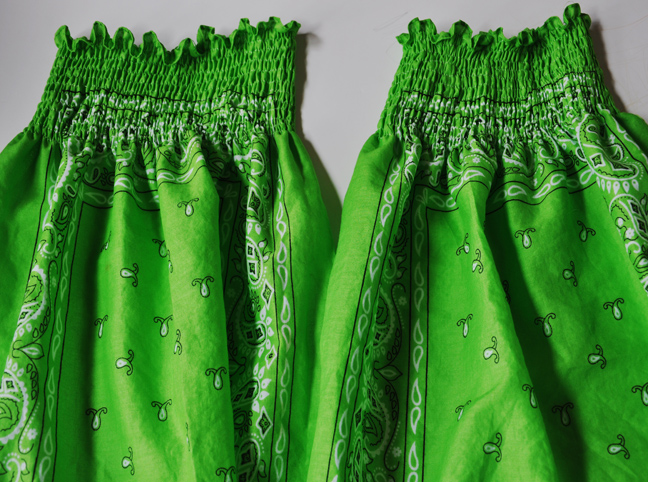 Repeat with one of the other bandanas.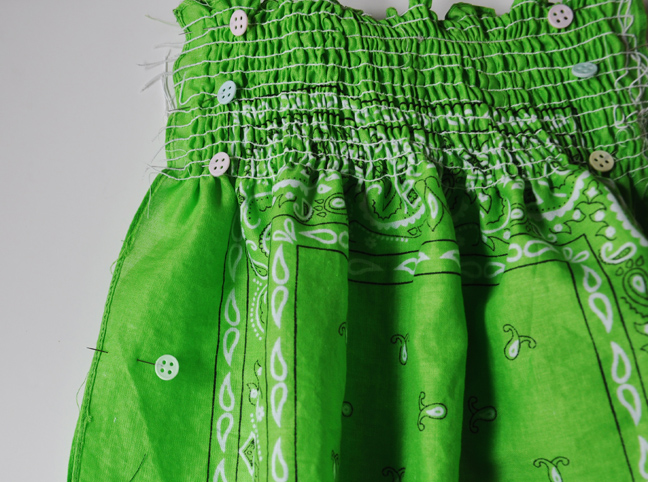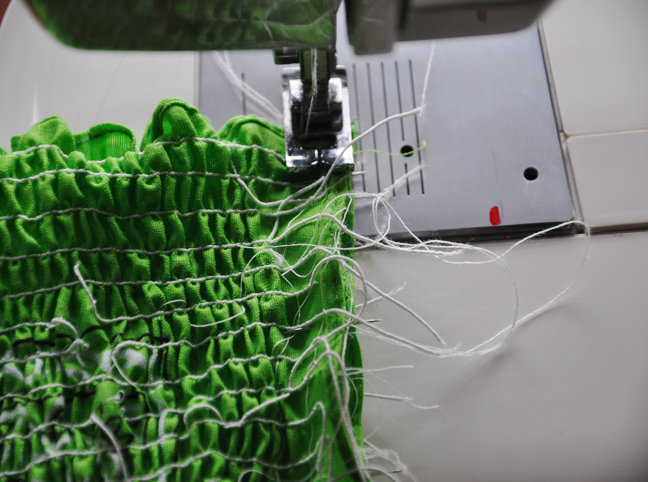 After replacing the bobbin with normal sewing thread, place the two gathered bandanas right sides together and pin down the sides and sew with a ¼" seam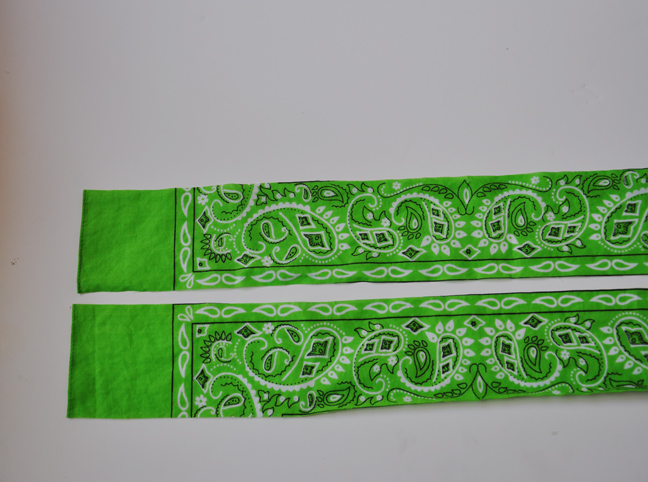 Take the last bandana and cut out two pieces at 2" x 12"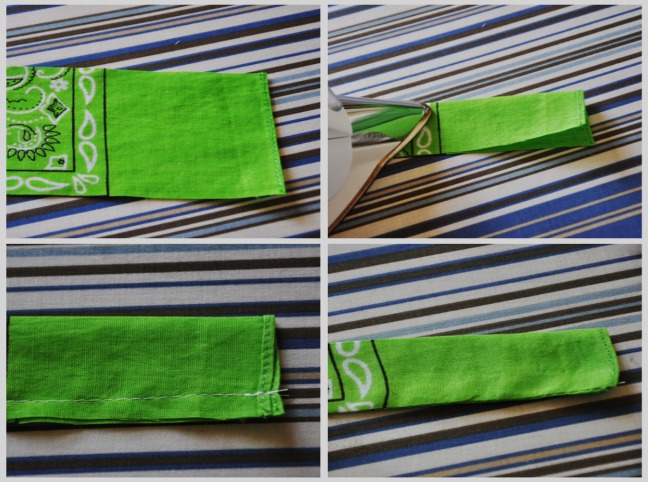 Take one strap and turn it right side together length-wise and press in half.  Sew a ¼" stitch down the long opened side to sew closed.  Turn strap right side out and press with seam on the side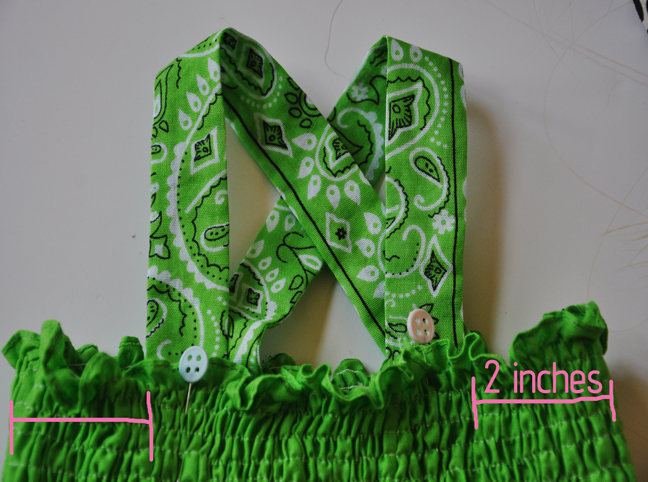 Place the straps 2" from the side seams on the front.  Cross the straps to the back and place them about 2" from the side seams also. (Always fit to your child before sewing)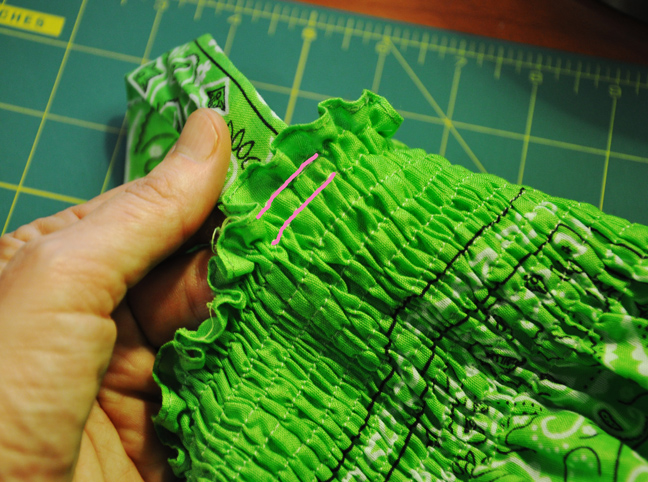 Sew the straps down by following the stitch lines from the gathering process.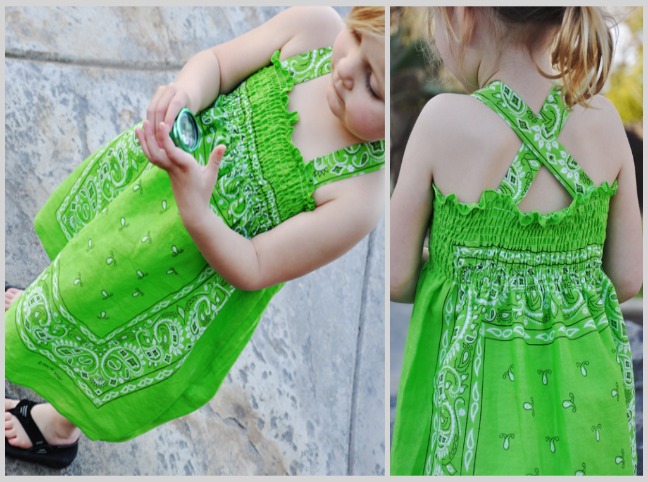 You're done!  Now… NO PINCHING!