You can either hang it on the wall or lean it against a vanity table.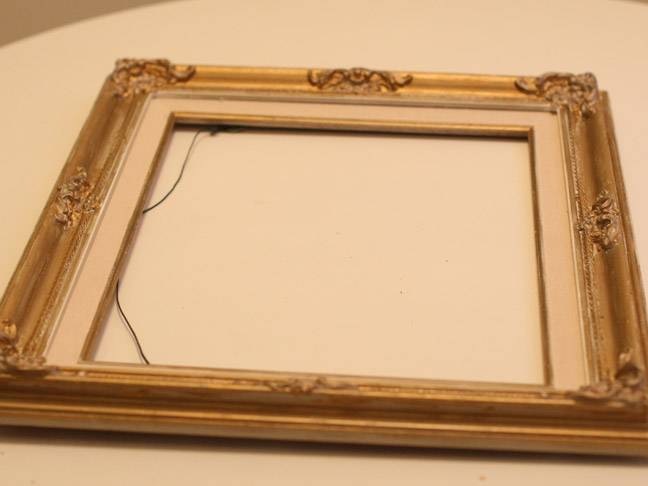 Supplies:
thrifted vintage frame
peg board cup to size
wood glue
scissors
ribbon
knobs or hooks
spray paint (optional)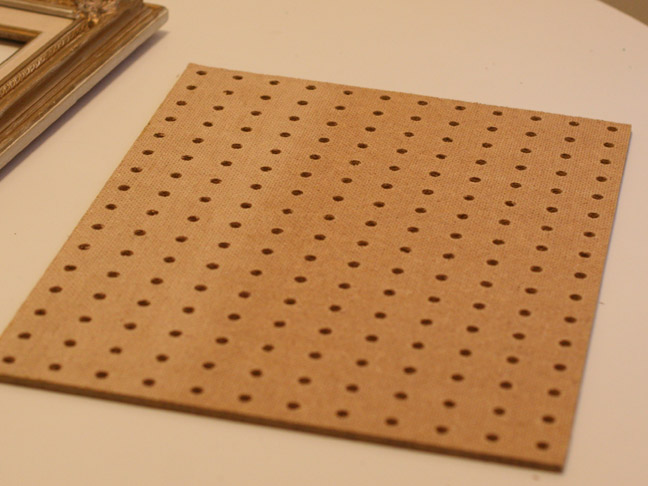 Start with a vintage thrifted frame. You'll want a piece of peg board cut down to the size of the inside of your frame. I got my 11 x 16 piece at a local hardware store and it cost $5 for the board and two cuts. I spray painted it a light shade of yellow, bu you could leave it natural as well.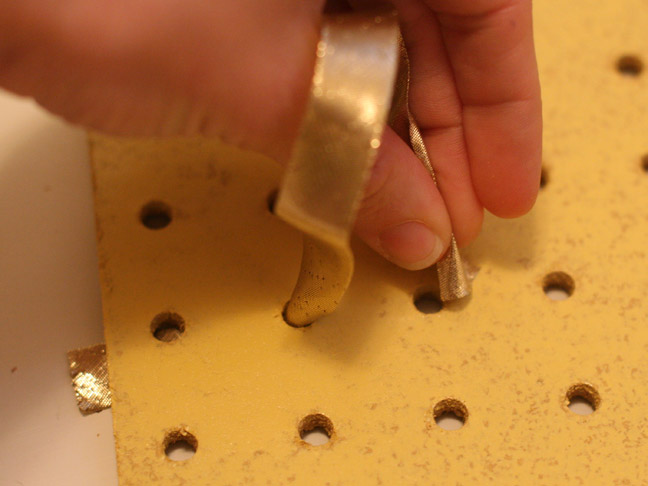 Before securing the peg board to the  frame I make a couple loops for hanging dangling earrings. I cut a piece of ribbon about 3 inches long and strung it through two holes.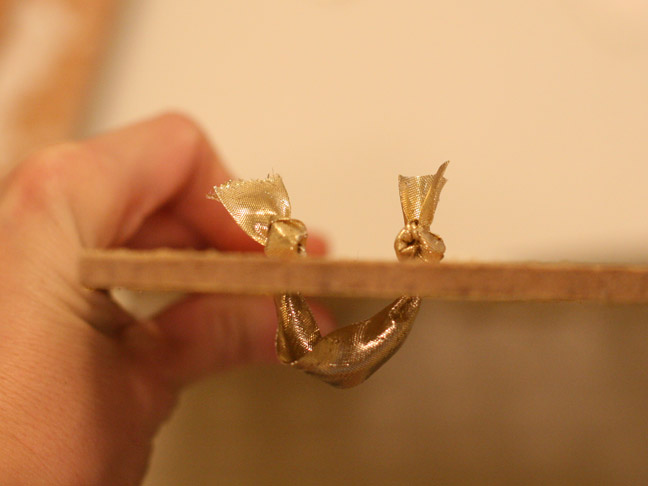 I double knotted the back.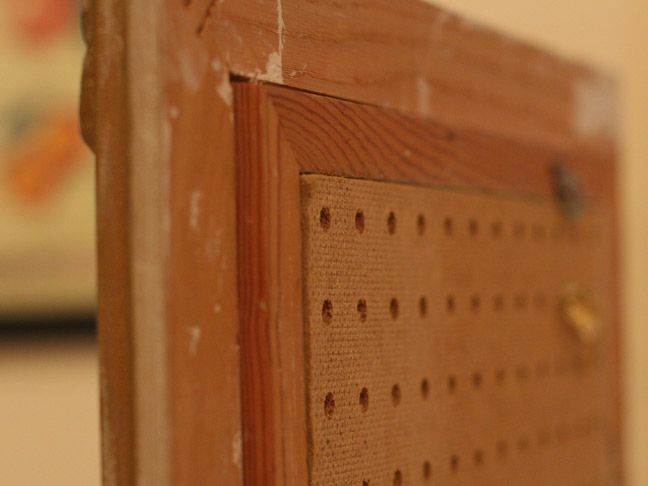 Next I glued with wood glue the peg board to the back of the frame. If your frame has clips you can use those as well. My frame was really old and only had one clip so it needed something else to hold it in place.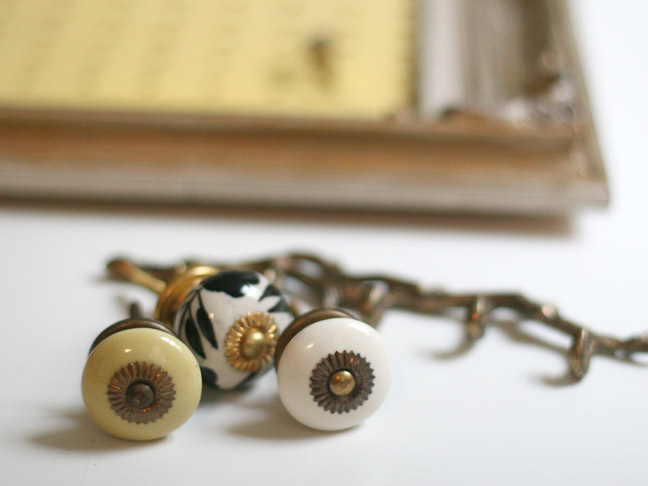 I picked up some of these knobs and hook on sale from my local Anthropologie. You can also look for them at antique stores.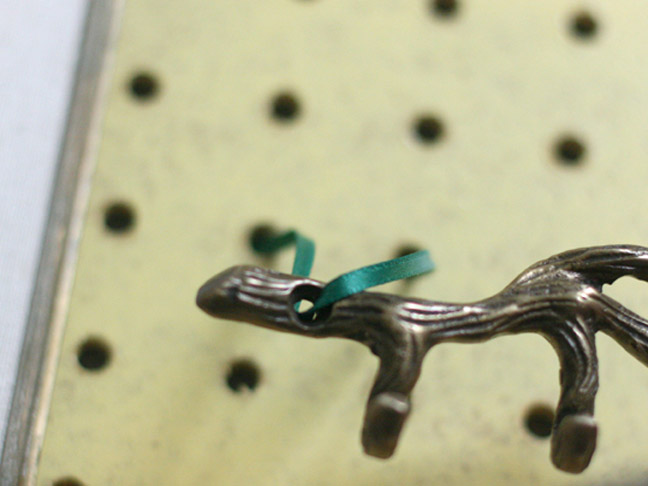 The hook's holes didn't quite line up with the peg board's so I tied ribbon through like I did for the earring loops.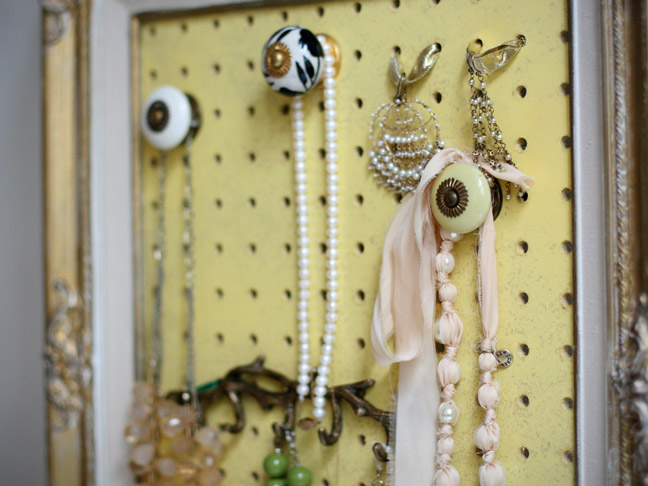 Then I installed my knobs and hung my jewelry. If your knobs are missing hardware in the back you can take it to your local hardware store and have them help you find the right bolt.