Materials:

mason jars with lids
white cardstock
scissors
white glue
marker (in color of your choice)
ribbon (optional)
1 cup water
1 tablespoon vegetable oil
½ cup salt
1 tablespoon cream of tartar
food coloring (in color of your choice)
1 cup flour
Instructions:

Step 1: Combine the water, vegetable oil, salt, cream of tartar, and a few drops of the food coloring (always start with a few drops; you can add more later) in a saucepan and heat over medium heat until warm.
Tip: The cream of tartar in this recipe ensures that this playdough will keep up to six months in an airtight container, so don't skip this important ingredient. It's available in the spice section of the grocery store.
Step 2: Remove the saucepan from the heat, and add flour to the mixture. Stir well, until the flour is fully combined into the liquid ingredients.


Step 3: Turn the dough out onto a clean, non-floured surface and knead until the dough is smooth. Allow it to cool for about 10 minutes.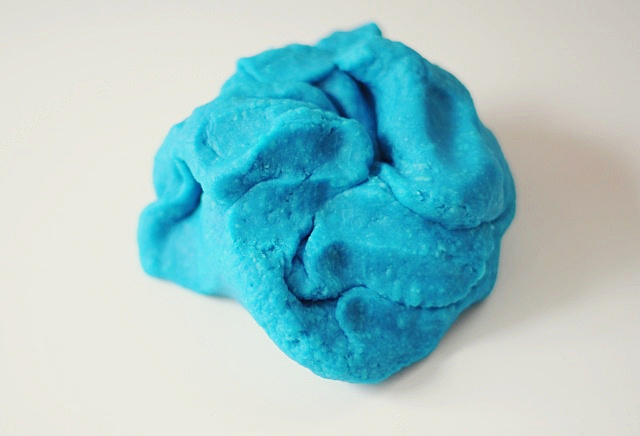 Step 4: Divide the playdough equally into the number of favors you need. (This recipe makes about 4 fist-sized balls; double or triple it if you need more.)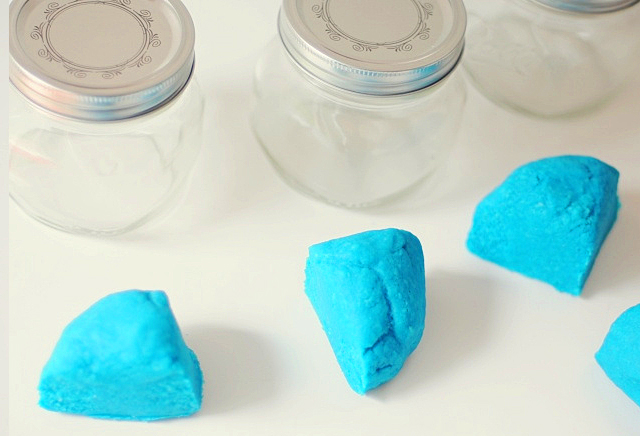 Step 5: Form each piece of dough into a ball, and place each one inside a mason jar with a tight-fitting lid. Attach and close the lid.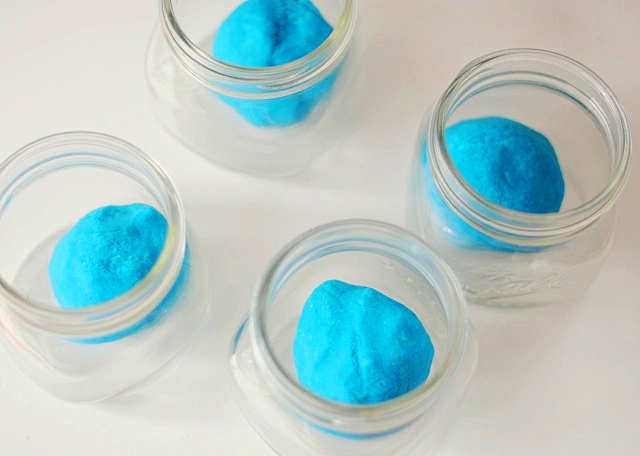 Step 6: Using your cardstock and marker make labels for the tops of the mason jars. Cut the cardstock into shape that will fit on the lid and spell out each guest's name with the marker. Glue labels to the mason jar lids. (Want to get the kids involved? Have them decorate the labels for the lids with glitter, stickers, and whatever else you have lying around!)
Step 7 (optional): If desired, tie a colorful ribbon around the neck of the jar for an added touch.