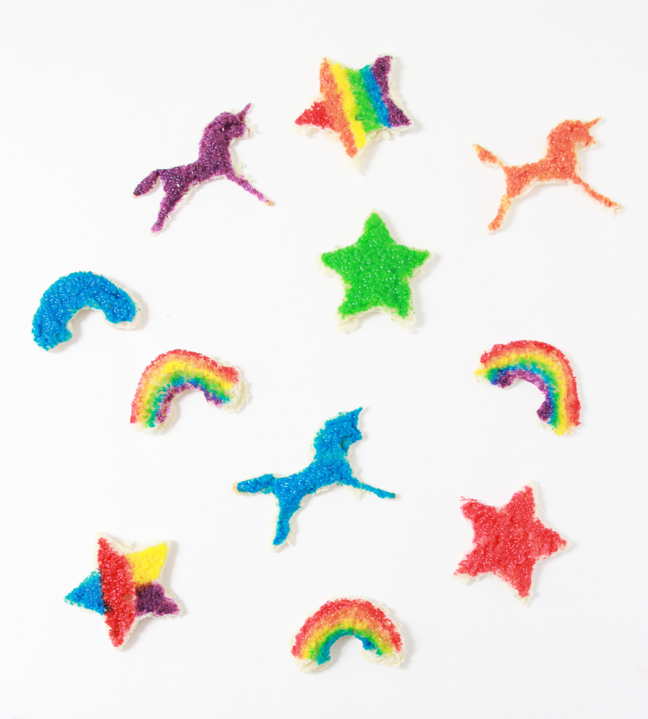 My kids love the occasional afternoon of painting, but the same old mediums get kind of boring for them. I struggle sometimes to keep art time fun and exciting without having to buy a billion new craft supplies that my girls may or may not like. Edible paint is one of those things that's super popular with them; the idea of painting on food never gets old in their eyes. I mix up the colors, give them slices of bread, and let them paint and use cookie cutters to make shapes out of their art. We pack up the extra pieces of bread leftover from the shapes and save them for a day at the pond for the ducks.
Rainbow colors are easy to create using food dyes and gels. Coloring wise, food gels tend to have a more vibrant color and are my go-to.
RELATED: 19 Spectacular Rainbow Crafts
Supplies:
6 cups milk
food dye/gel like Wilton Gel Food Coloring provides the most vibrant color; veggie dyes like India Tree work as an all-natural, but less vibrant alternative
cookie cutters (We used rainbow, unicorn, and star.)
white bread (You can use any bread, but white bread will give you the most vibrant color.)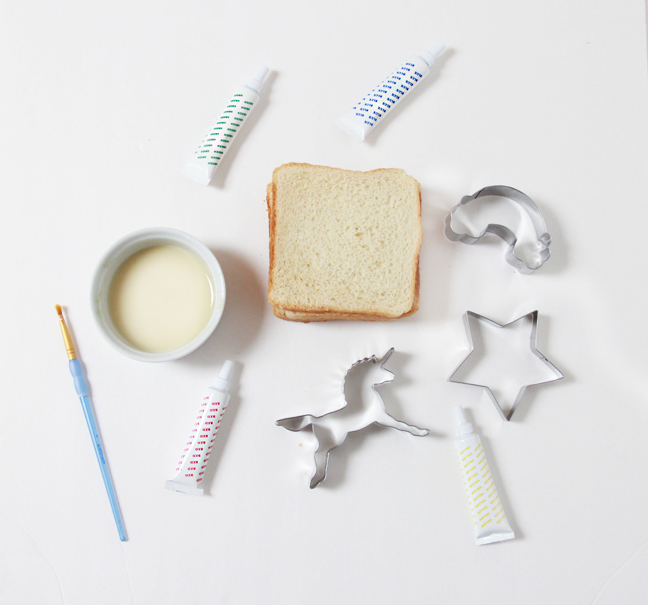 Instructions:
Step 1: Pour milk in a cup and add a couple drops of each color of food dye.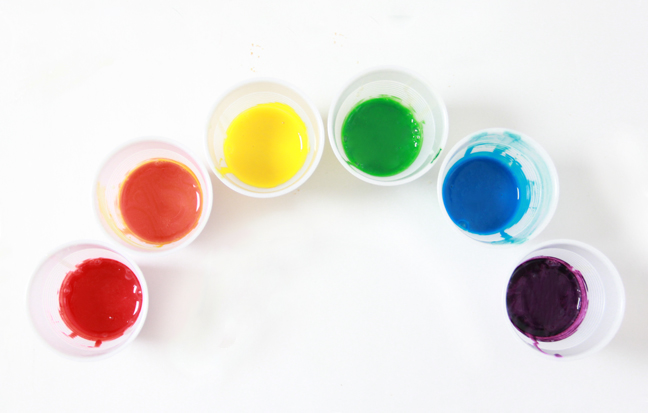 Step 2: Cut out bread with the cookie cutters. White bread tends to be really soft, so press firmly and make sure the shape is cut before removing the excess. (Don't forget to save the scraps for your favorite ducks and birdies.)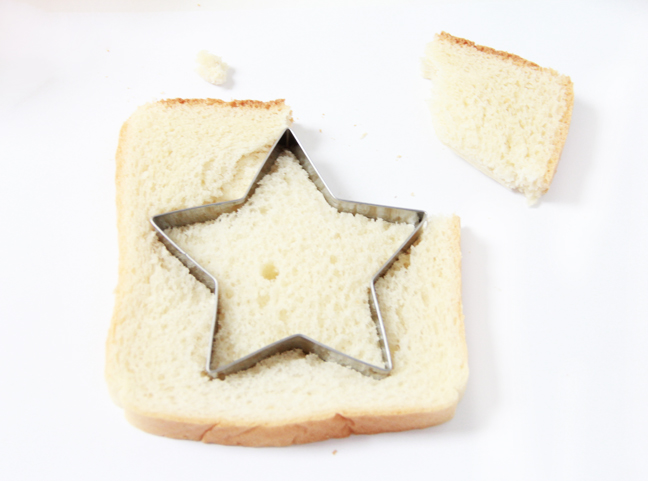 Step 3: "Paint." My four year old wanted a blue unicorn.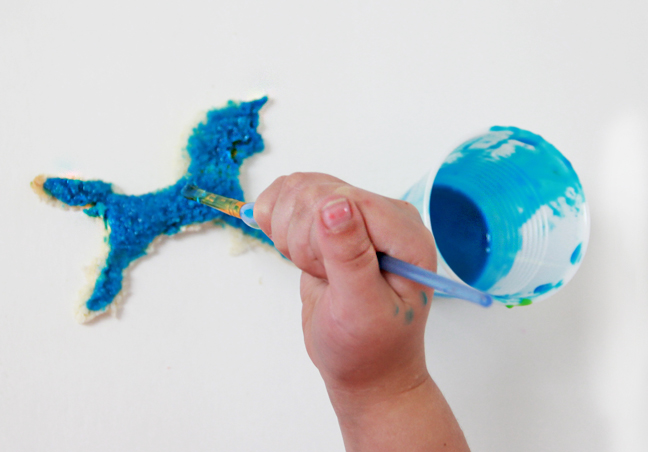 Enjoy!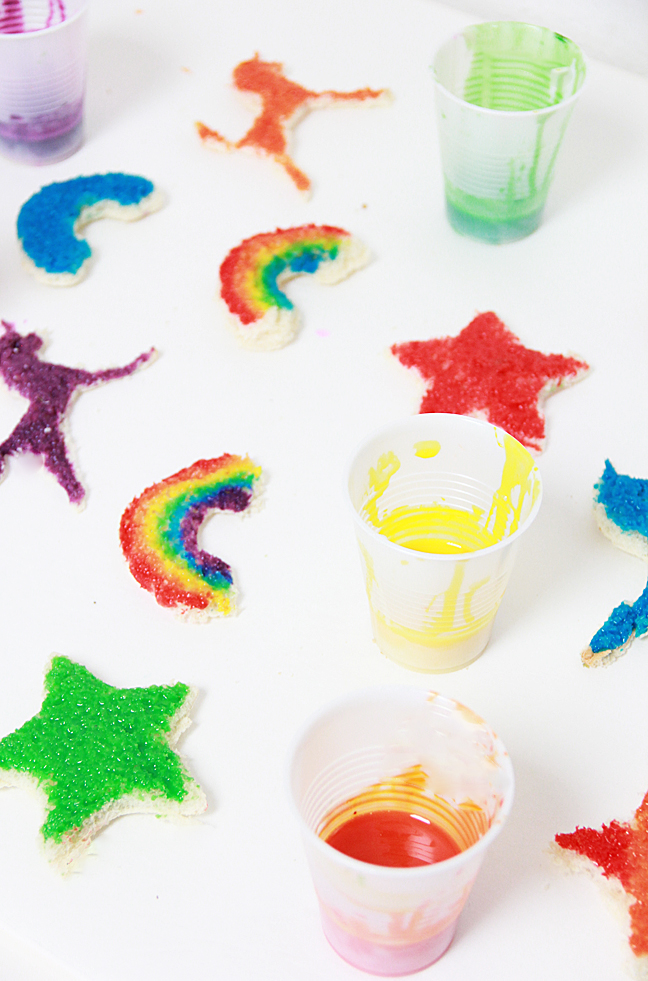 More DIYs for Kids: