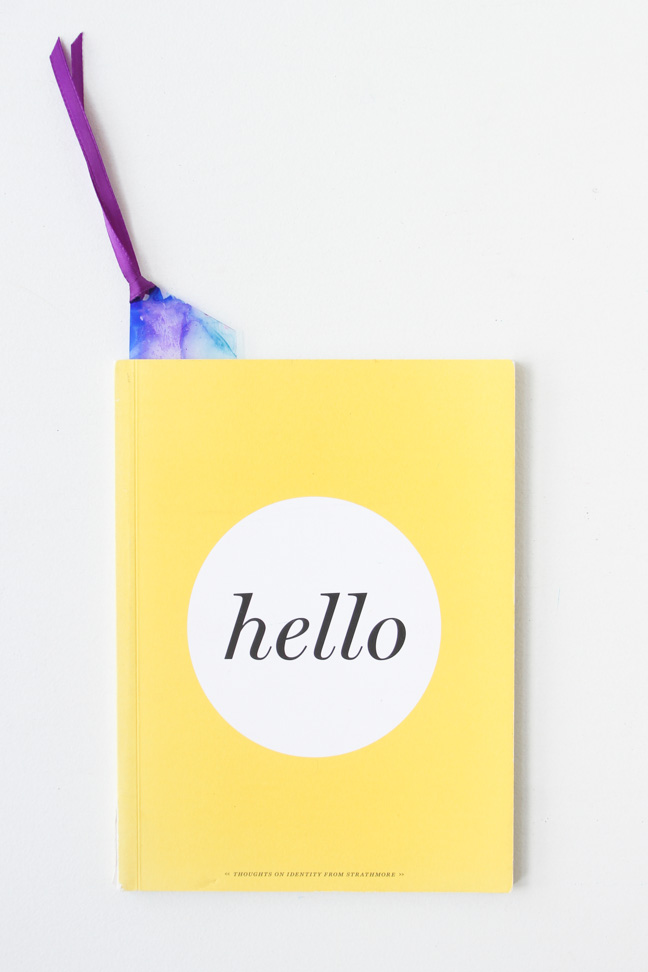 Is your kid an avid reader? Save those clear takeout containers and upcycle them into colorful and modern bookmarks! This is a perfect activity for moms and kids to do together. Watch as that humble little container turns into an artful DIY geometric bookmark in less than an hour.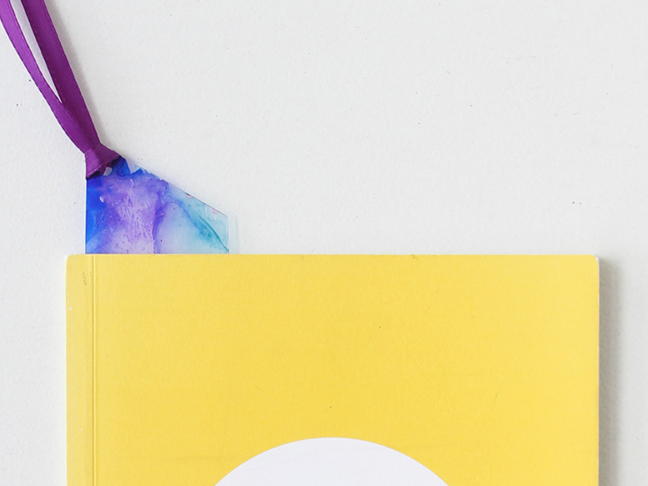 Supplies:
Plastic takeout container
Permanent markers (like Sharpies)
Rubbing alcohol
Scissors
Paintbrush
Acrylic sealer
Hole puncher
Ribbon

Instructions:
Step 1: Start with a clean takeout container. Draw shapes on the container with one of the markers. I chose geometric shapes, but organic shapes and letters are great, too.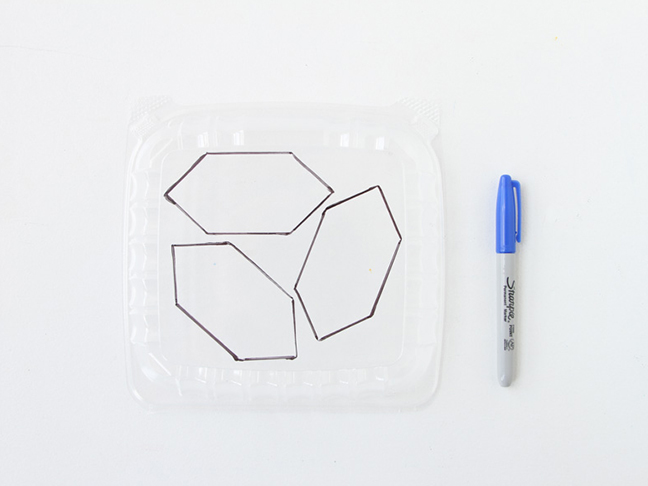 Step 2: Using scissors, cut the shapes out. Cut just inside the outline of the shape so that the edges are clean. My bookmarks weren't sharp to the touch, but you can always round the corners just in case.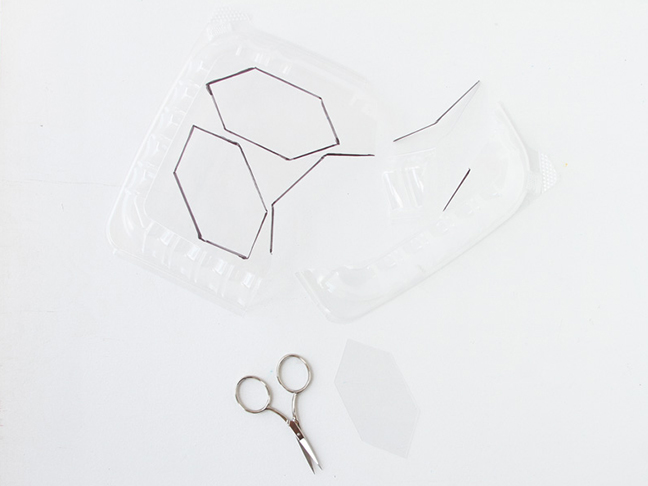 Step 3: Color the shapes in with the markers. Use as many colors as you'd like and keep in mind that colors that are next to each other will likely mix in a later step. For example, my bookmark had blue and yellow areas that ran together in the final bookmark, giving me a green area.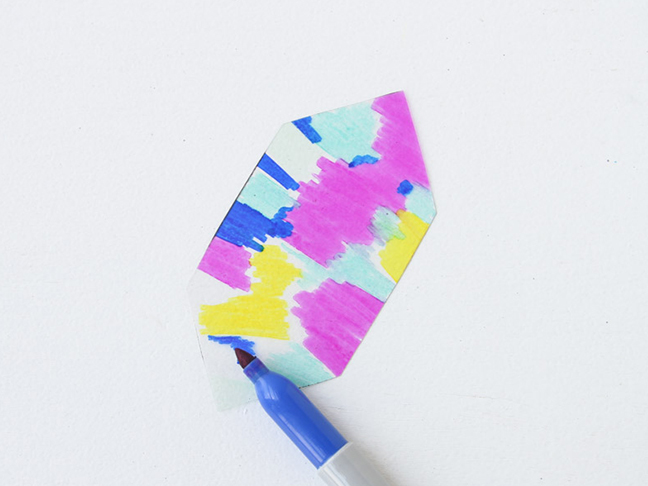 Step 4: Next is the "painting" step. This step is the most fun because the patterns that result are completely organic and unpredictable. Dip the brush into the alcohol and paint over the areas. Use the brush to push colors together or to pull one color across another. Experiment to see what you like best. I found that painting one area at a time, starting with the lighter ones, worked best. Clean your brush in the alcohol as needed.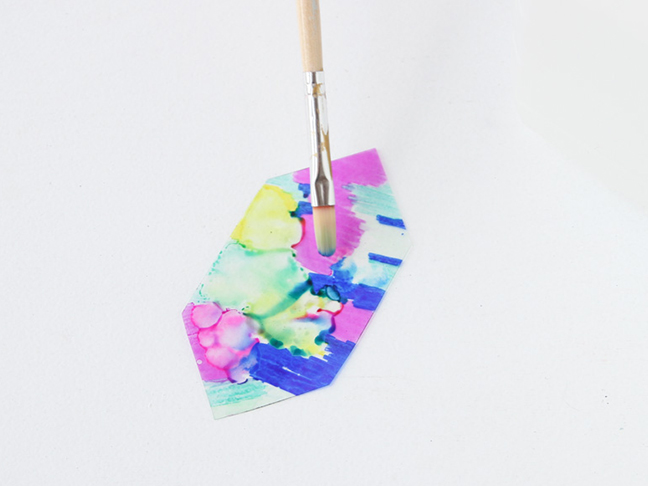 Step 5: After letting my bookmarks dry, I sealed them with some acrylic sealer. This prevents the colors from rubbing off.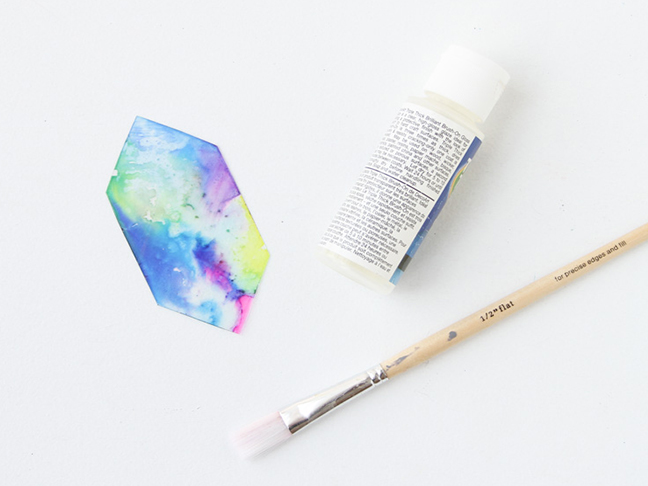 Step 6: After the sealer is dry, punch holes and add ribbons.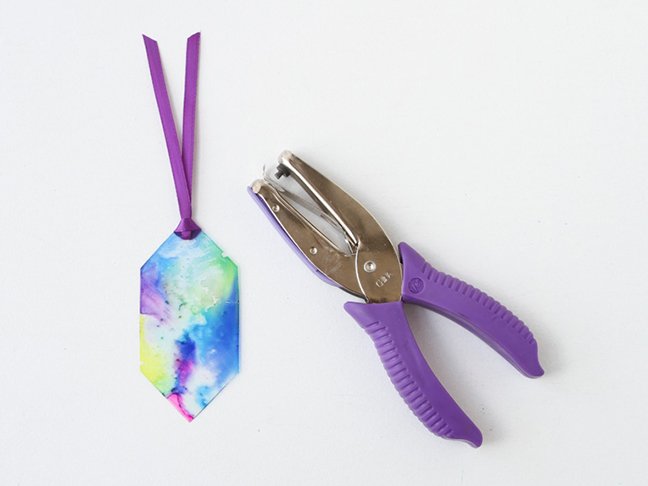 The best part of this DIY project is that reading time will always remind your little one of the fun you had making these together!
More DIY Bookmarks: