Sad face…crazy face…heart eyes…Emojis are everywhere!
Whether your kids are old enough to have a phone or you use them when texting your own girlfriends, they make conversation so much more…fun.
I not only love using emojis in texts, but I use them all the time on social media too. My daughter, who is too young to even know what an emoji is, lights up when she sees them on my phone. That's how I thought to make emoji rings. This is such a fun and easy project to do with your kids. You can switch out your rings based on your mood on any given day.
Who knows, these emoji rings may just be the next "it" accessory.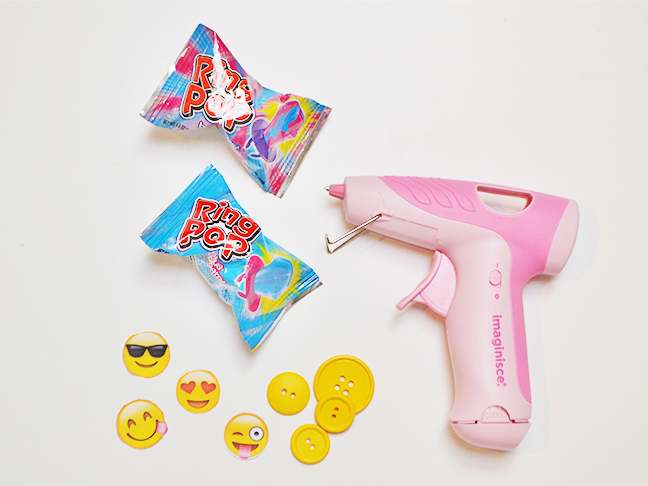 Supplies:
Hot glue gun
Ring Pops (eat or remove the candy; we're just using the plastic ring)
Yellow buttons
Scissors
Instructions:
Step 1: Print out your emojis of choice from the web. I found mine by just searching "printable emojis." Here is one of my favorites.
Step 2: Cut the emojis out.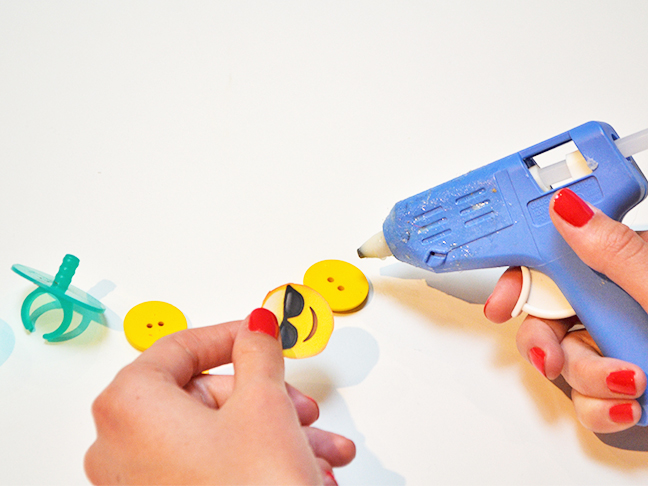 Step 3: Once your glue gun is heated up, add a small amount to the back of a yellow button.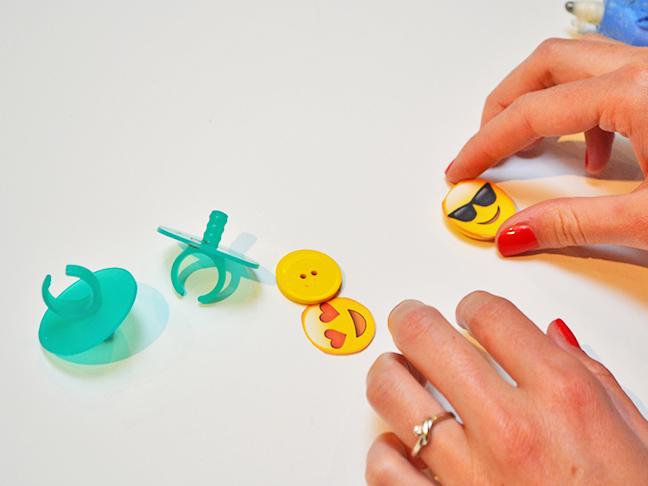 Step 4: Place and hold your emoji on top of the button until it's dry.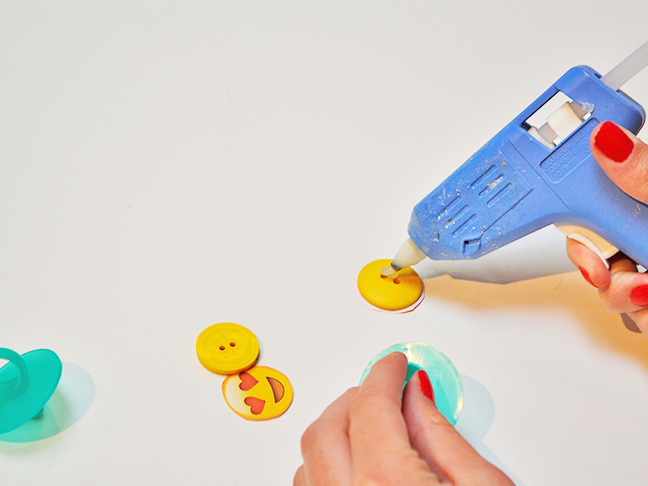 Step 5: Add a dab of glue to the center of the other side of the button.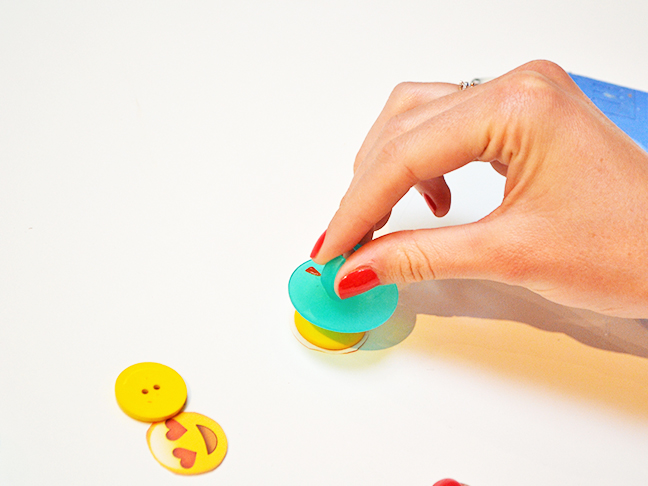 Step 6: Attach the top of your ring to the button.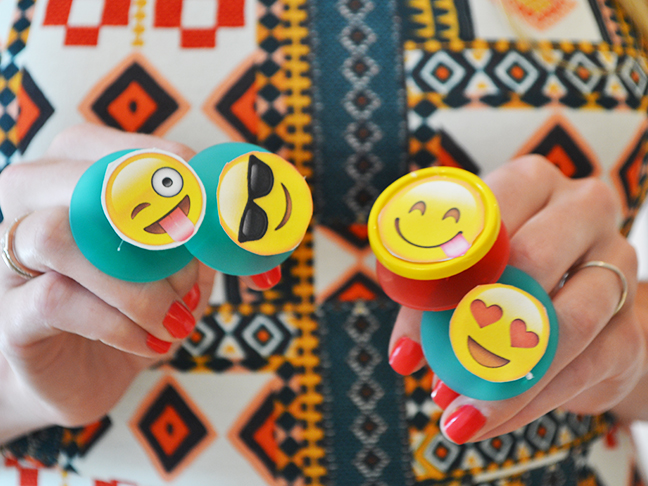 You're done!