Teach your kids the importance of recycling by reusing milk cartons to create cool playhouses for small toys. When not in use, these miniature milk carton houses serve as decorative objects on a bookshelf, etc.
This craft project is one that kids will really enjoy making, and it will keep them busy for several hours, when you account for drying times.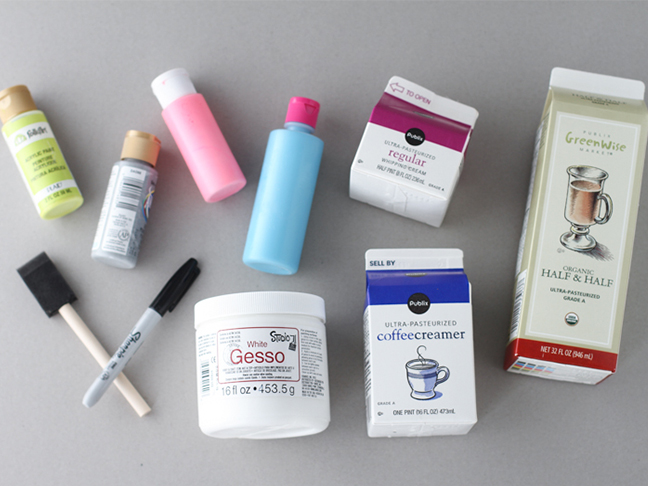 Supplies:

White gesso
Acrylic craft paint in various colors
Foam brush or paintbrush
Black permanent marker
Empty milk cartons and/or creamer containers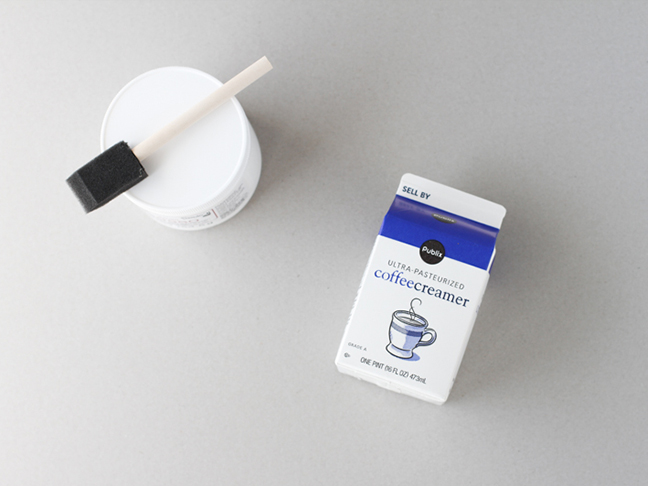 Instructions:

Step 1: Paint 3-4 layers of gesso on each side (and top) of a milk carton. Let the gesso dry fully in between coats.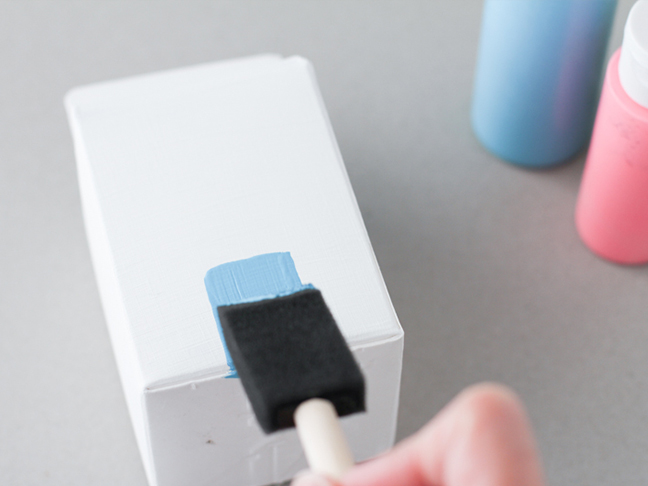 Step 2: Next, paint a door by adding a rectangle at the bottom center of one side.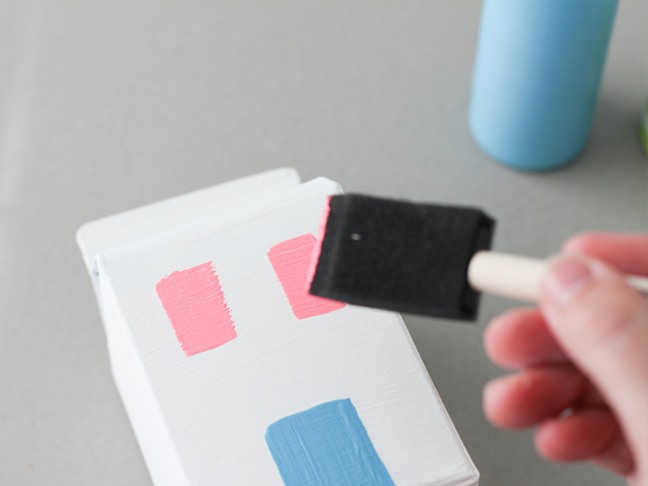 Step 3: Then, add windows. Again, all you need are simple rectangles. Set aside and let dry.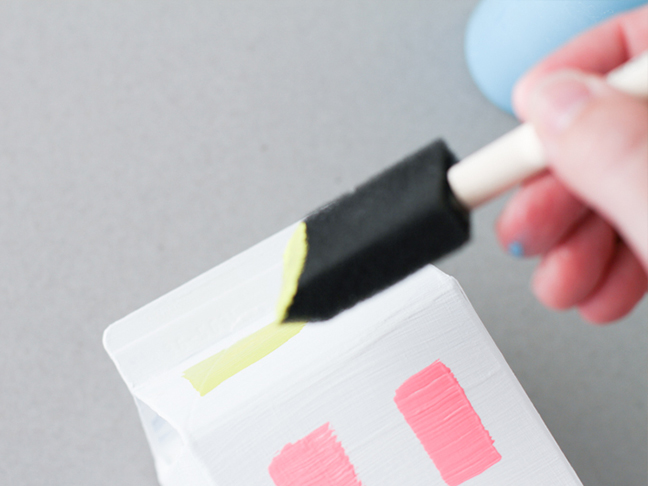 Step 4: Paint the top of the carton to create a roof. Let dry.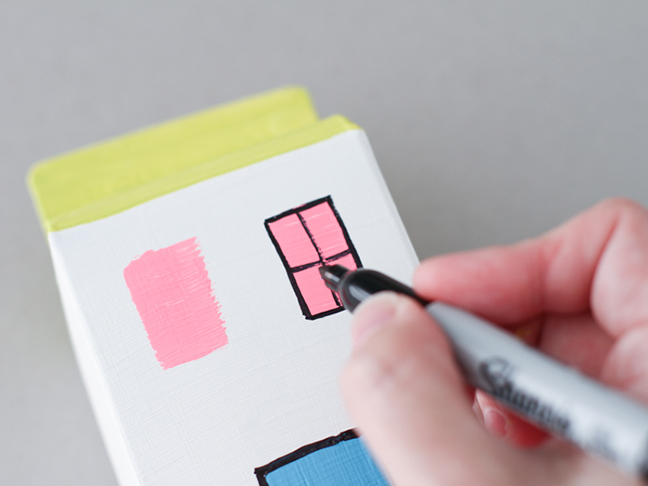 Step 5: Once the paint is completely dry, outline the door, windows, and roof with a marker. Add any additional details, like a doorknob and roof shingles.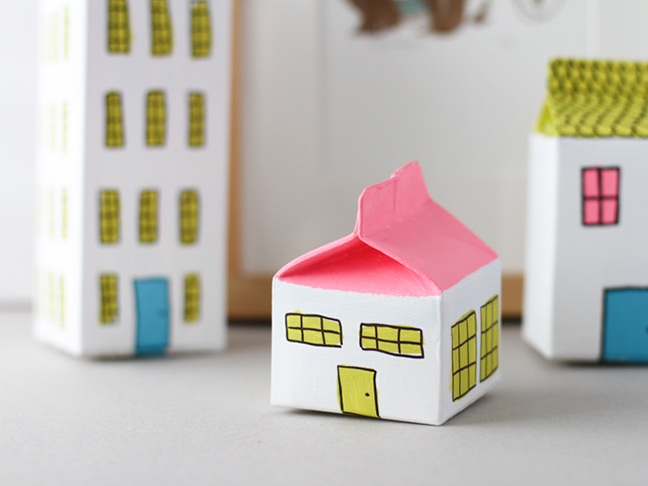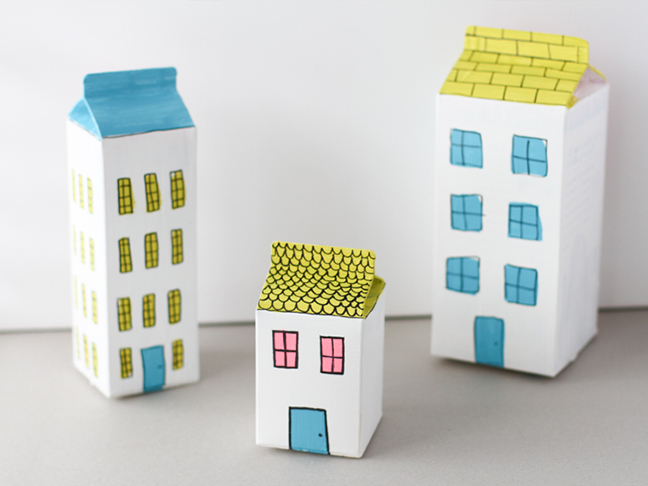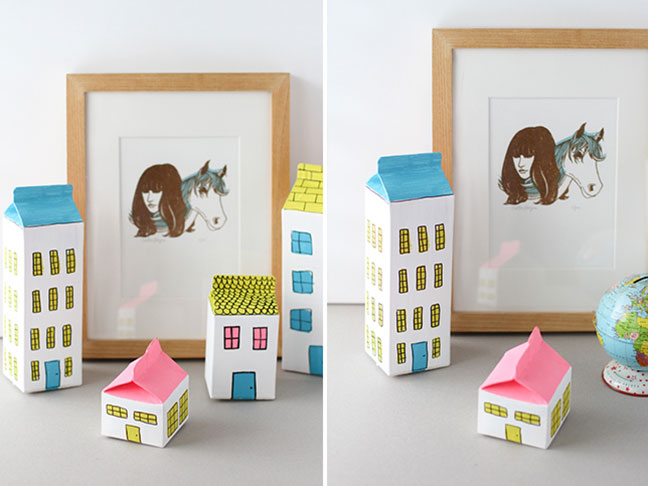 More Easy DIYs for Kids: